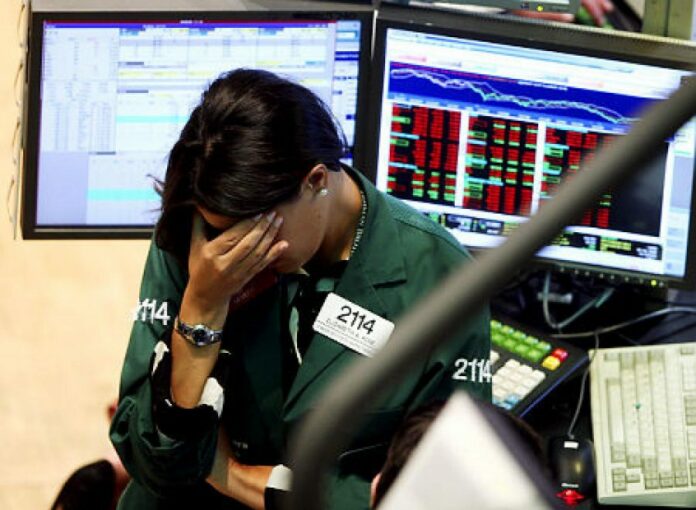 BANGKOK — A declaration from the central bank describing five of the nation's largest financial institutions as "risky" should not cause alarm, according to an investment banker and the leader of the ruling junta, who weighed in Tuesday to tell everyone to calm down.
"Don't panic. People are ready to panic about anything all the time," Gen. Prayuth Chan-ocha told reporters Tuesday.
Confusion erupted Sunday when the Royal Gazette, which disseminates government notices, published a central bank list describing top banks as "systemically risky financial institutions." The announcement, just over a page, did not offer any explanation or context.
Social media quickly erupted in wild speculation the banks – Siam Commercial Bank, Kasikorn Bank, Bank of Ayudhya, Krungthai Bank and Bangkok Bank – were on the verge of collapse.
That led to Prayuth's plea for calm and assurances the statement was a routine and mandatory disclosure in accordance with international standards.
The statement did say the banks would be subject to additional regulation, which an analyst at one of the nation's top investment banking firms said was the meaningful part that got lost in translation.
Pipat Luengnaruemitchai of Phatra Securities praised the disclosure but criticized the government for poorly communicating it to the public.
Pipat said it was part of protocols established by an international body known as the Basel Committee on Banking Supervision, which issues non-binding regulations meant to strengthen oversight and prevent financial meltdowns like what happened in 2008.
A key feature of the Basel committee, Pipat said, is identifying the "too big to fail" banks in each member country and promoting more stringent oversight to contain potential damage in times of crisis.
"They can't just regulate all the banks in the same way," said Pipat, who works as an analyst. "If the big banks fall, the damages will spread to other banks. That is why major banks have to be stronger."
Pipat said the measures facing the five Thai banks include increasing their capitalization (having more money compared to how much is at risk), improving transparency measures (handing over documents at the central bank's request) and participating more in briefings with regulators.
The social media panic, he said, owed to a crucial choice of words. The terminology used by the Bank of Thailand – "systemically risky financial institutions" – was a mistranslation of the English term "systemically important financial institutions," or SIFI, which is a less colloquial descriptor for "too big to fail."
"When people saw the statement, they were confused," Pipat said by phone. "The problem of translation is what made people panic. SIFI means important, but they used the word risky. Just this morning, a reporter called me and asked why those banks are risky. I said no, they aren't risky!"
Both Prayuth and Pipat said the measures will have little practical impact, as all five banks already possess higher reserves than is required.
Pipat urged the authorities to communicate better in the future.
"There was no explanation, so they have be more careful next time, when it comes to explaining the rationale and methods," he said. "When people forward and share the news, all they saw were names of the banks and the word 'risky.'"