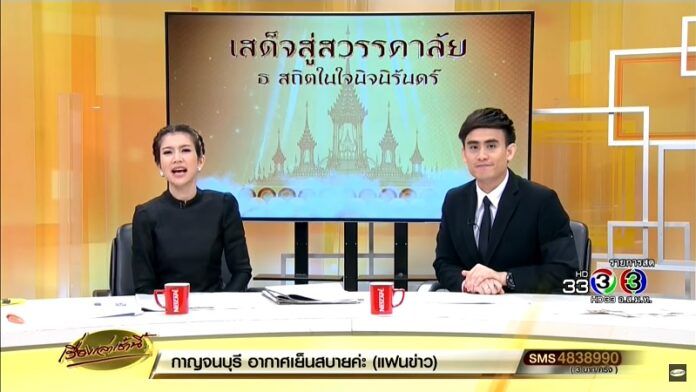 BANGKOK — A week before the cremation of King Bhumibol, the national broadcasting regulator told television stations Thursday to stop stripping the color from their programming.
The urgent order to restore full color was passed on to all channels yesterday evening with instructions it go into effect immediately after royal news programming. The previous order to desaturate color by 40 percent this month, meant to pay homage ahead of and during the royal funeral, went into effect on Oct. 1.
Read: Television to Return to B&W in Run-Up to Royal Funeral
The National Broadcasting and Telecommunications Commission said the change of heart came because the color tones were inconsistent across the different channels.
Other regulations which remain in effect include airing programs about His Majesty the Late King, canceling entertainment shows and displaying the channel logos in the corner of the screen in black and white.
Related stories:
Told to Tone it Down, Media Will Shoulder Losses For Royal Funeral
Television to Return to B&W in Run-Up to Royal Funeral