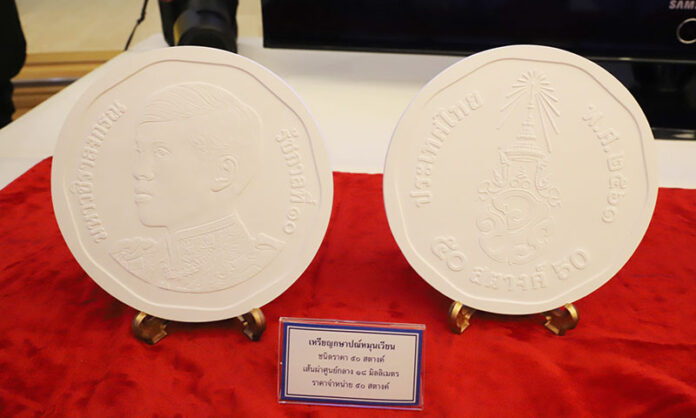 BANGKOK — New coins stamped with the likeness of King Rama X will enter public circulation on April 6.
Finance Minister Apisak Tantivorawong said Wednesday morning that new coins, to go out on Chakri Day, which celebrates the dynasty that has reigned three centuries, will eventually replace the existing coins showing the late King Bhumibol.
"We estimate that we will replace the current coins within four to five years. During this time, citizens and collectors can start collecting the old coins," Apisak said.
Apisak said both version of coins will remain legal tender.
On different denominations, King Vajiralongkorn is depicted in either the military garb of the First Infantry Battalion, or Kingsguard, or in the uniform of a royal retainer during the reign of Rama V.
Since the new coins are identical in size and weight, vending machines should have no problem receiving them, Apisak said. However, he expects the expansion of digital banking to see them used less in the future, with reduced demand predicted to save the treasury 10 billion baht in minting expenses.
The new coins will be put into circulation at exactly 8:30am on Chakri Day, according to treasury Director-General Patchara Anantasilp. Within the year, he estimates more than two billion Rama X coins would be in use.
Since Thai mints can only produce 1.3 billion coins a year, Patchara said others located in France and Germany will also be making the coins.
The nine types of coins: 10 baht, 5 baht, 2 baht, 1 baht, 50 satang, 25 satang, 10 satang, 5 satang and 1 satang all bear Rama X in profile, looking to the right. The latter three denominations will not be in public circulation and limited to official use.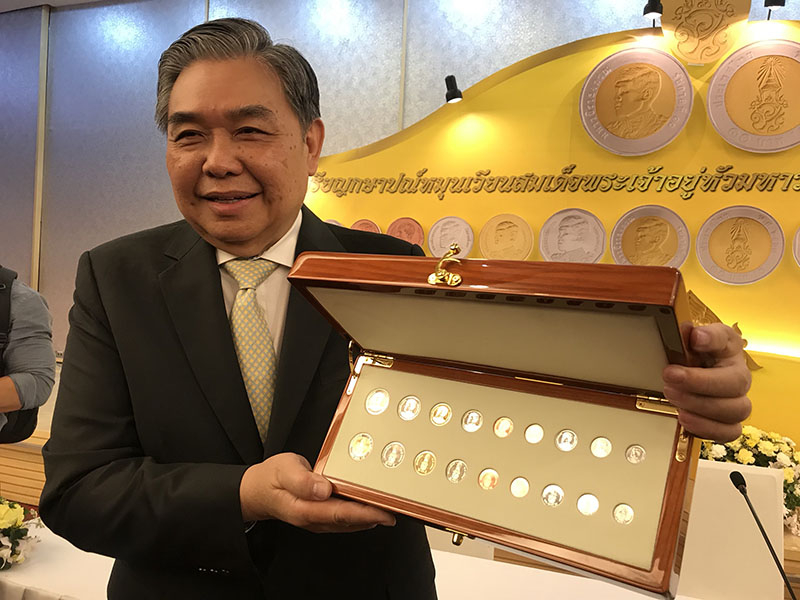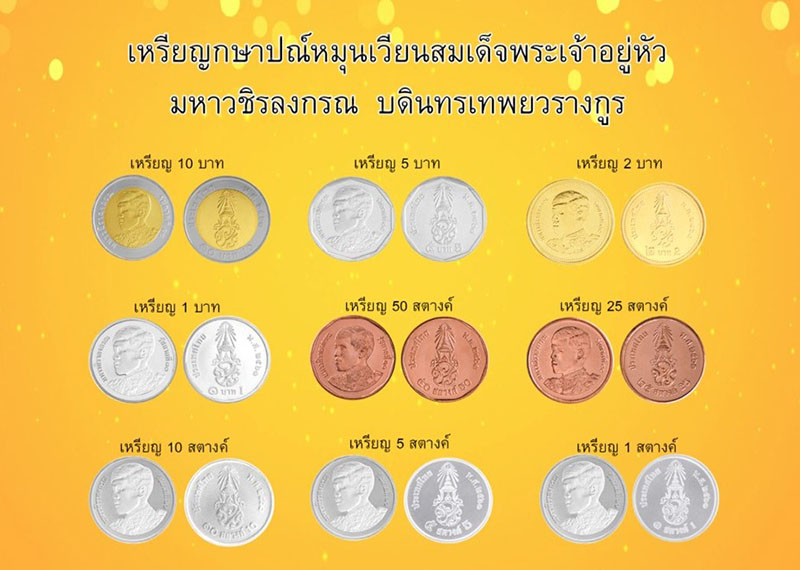 Related stories:
French Reveal the Rama X Coin Thailand Didn't Want Shown