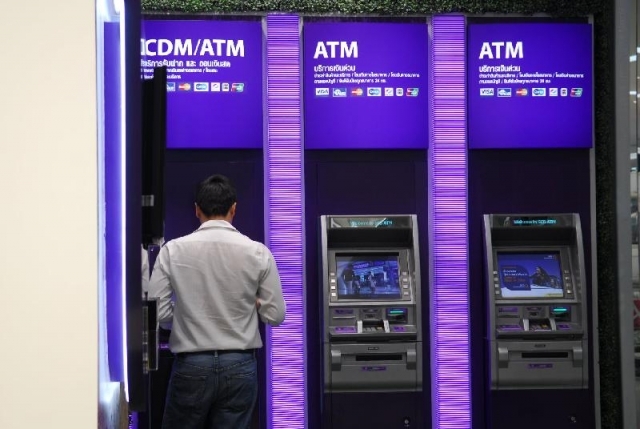 BANGKOK — Is your bank green or purple? If so, you won't have to pay a pesky 30 baht when transfering money to banks of other colors.
Starting Wednesday, Kasikornbank and Siam Commercial Bank, or SCB, will waive fees for bill payments and internet transfers between different regions and banks.
Customers of both banks can get the free transfers by using their internet banking services or smartphone apps. SCB customers can also make cardless ATM transactions for free.
The Kasikornbank fee waiver will last through year's end. SCB's waiver is indefinite.
Before, both SCB and Kasikornbank charged transaction fees of 25 to 35 baht for every inter-bank transition. Users could only transfer money across regions for free five times a month, with every next transaction costing 10 baht.