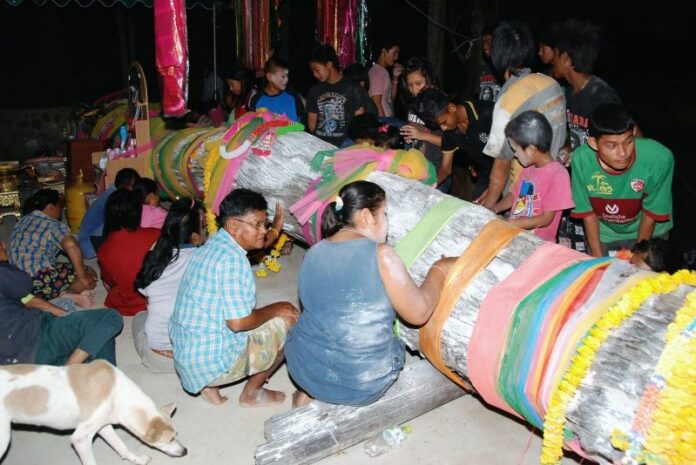 BANGKOK — When the first amendments in 40 years come to the national lottery, they won't immediately include online ticket sales, but open the door to big changes to how jackpots pay out.
While newly approved amendments leave the door open for direct online ticket sales down the road, Government Lottery Office spokesman Thanawat Pholvichai said the tech won't be implemented any time soon.
"I think there are fewer than 10 countries that have this present system of lottery. No developed country only sells lottery in the printed form like we do," Thanawat said in an interview. "But at this moment, we are not ready for it."
And replacing the current system with digital sales would mean putting out of work 200,000 ticket sellers, most of whom are disabled and live in poverty, Thanawat said.
"As a state agency, we have to see what impacts there are on buyers, sellers and society at large," the spokesman said. "Most buyers want an online lotto, but sellers are concerned they would lose their futures."
The idea of online, digital lottery sales has been raised – and dismissed – for more than two decades by successive governments led alternately by the New Hope, Thai Rak Thai and Democrat parties.
Korn Chitakavanich, who served as a Democrat finance minister from 2009 to 2011, ordered a feasibility study for the technology, but his term ended before he pushed for it. He believes taking ticket sales online would solve the longstanding problem of overpriced tickets.
"I think it would be a more efficient system. Having an online lottery system eliminates issues of corruption and taking advantage of buyers," Korn said.
Since November, the interim parliament appointed by the junta has debated revisions to the lottery law which was last amended in 1974 – a year after the lottery agency headquarters were burned down in a student uprising.
The proposed amendments would include diverting 1 percent of sales to charities, increasing penalties for vendors inflating ticket prices and permitting the lottery office to experiment with "new products." One change would see the bi-monthly jackpots to accrue when no one wins instead of resetting.
Those measures were interpreted by many as hint that online sales were imminent, and the news immediately caught fire in lottery-obsessed Thailand. Thanawat pleaded for calm.
"I'm not saying we will do it. We left an opening for it just in case," the spokesman said. "But I'd like to insist that the current board has no policy about this."
Lottery ticket pricing was a central social issue the junta pledged to fix after it seized power in 2014. The regime has ordered all vendors to sell at a flat rate of 80 baht, though tickets costing as much as 100 baht still persist in many markets.
Korn said he was forced to buy one such overpriced ticket when he tried his luck – and failed – on Sunday.
"I think it's something that needs fixing," the former minister said. "The lottery is one of the few goods directly manufactured by the state, yet the state cannot control its price. If the state wants to regulate prices of other everyday goods but cannot even control its own, it's ridiculous."