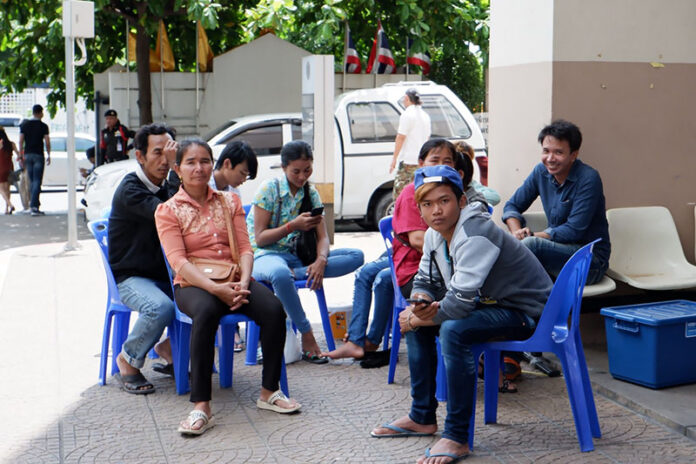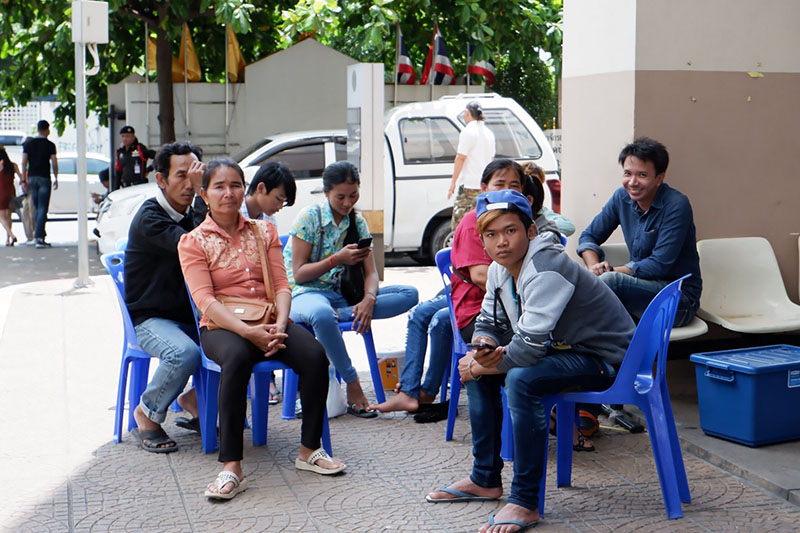 BANGKOK — Nearly a dozen previously off-limits jobs were opened to foreign nationals Thursday, while a request retail service jobs be included was denied.
A day after shop owners demanded the Labor Ministry decriminalize the hiring of foreign staff, it announced the rules would be relaxed to allow expats to do jobs including masonry, carpentry and shoemaking.
In July, all foreigners will be able to work eight areas including unskilled agricultural or fisheries jobs; masonry and carpentry. They can also make bedding, knives, shoes, hats, dresses, pottery and ceramics, according to Labor Minister Adul Saengsingkaew. However, they may not own such businesses and must comply with other conditions. Foreigners can work as laborers without condition.
Citizens from all ASEAN member states will also be allowed to provide certain accounting and civil engineering services and construction-related architectural work that does not require specialized expertise.
The list of jobs did not include retail as Thai employers had called for Wednesday. But the top ministry official suggested there may be a loophole by which they could pass as laborers: Don't let them touch any money.
"They cannot handle money or give customers change," Adul said Thursday. "They can just aid customers' convenience by fetching items and arranging items."
Vendors who yesterday protested at the ministry to call for Burmese, Cambodian and Laotians to be able to work in retail were left puzzled by his comments.
Read: Vendors Petition Gov't to Allow Foreigners to Work in Shopfronts
"If you ask me, I'm not satisfied with this. What he said is still unclear, legal-wise. He said it's a forbidden career, but they can do it if there's an employer there," Korpong Tan'suwan, a vendor who led the retailers to deliver Wednesday's petition. "He promised he would listen to our demands, but we have no way of knowing if they did, or how long they thought about it."
He expressed disbelief at the notion authorities might police the specific tasks an employee engages in, including what they touch or don't touch.
Adul added that beauty and nail salons, another career that labor-hungry owners have lobbied for, would remain forbidden to non-Thais. Masseuses also cannot be foreigners.
"We've studied this a lot, keeping in mind Thai job opportunity needs," Adul said.
Related stories:
Vendors Petition Gov't to Allow Foreigners to Work in Shopfronts
Let Us Hire Foreigners, Short-Staffed Shop Owners Demand
'Forbidden Careers' For Expats May Be Relaxed, Official Says