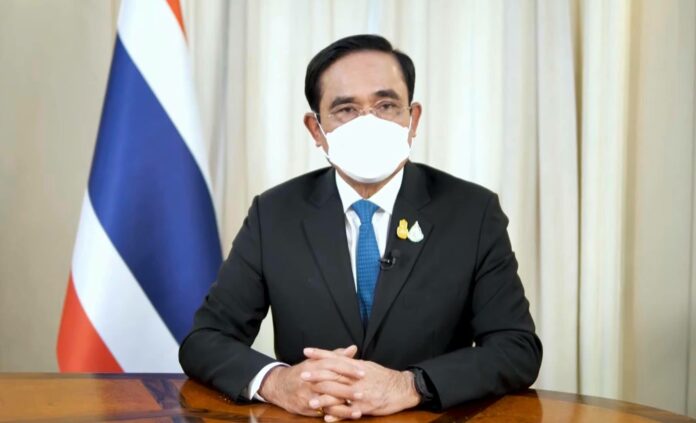 BANGKOK — Vaccinated travelers from countries declared to be at a low risk of coronavirus outbreak will soon be able to visit Thailand without having to undergo any quarantine, Prime Minister Prayut Chan-o-cha said on Monday night. 
The move, which Prayut described as "a small, yet significant step" toward a return to normalcy, will come into effect on Nov 1. The initial phase of the reopening will be limited to 10 "low-risk countries," though Prayut named only five of them during his speech: the United States, the United Kingdom, China, Germany, and Singapore. 
"During the last weeks some of Thailand's most important tourist source countries have begun to ease their travel restrictions on their citizens," Prayut said at one point.
"With these developments," he continued. "We must act quickly but still cautiously, and not miss the opportunity to entice some of the year-end and new year holiday season travelers during the next few months to support the many millions of people who earn a living from our tourism, travel and entertainment sectors as well as the many other related sectors."
The travelers will still have to present a negative proof of the RT-PCR test before entering the country, and they will also have to take another coronavirus test upon their arrival in Thailand, Prayut said.
He did not say what types of vaccine will be recognized, though the health authorities have given approval to six COVID-19 vaccines so far, including Pfizer, AstraZeneca, Moderna, Johnson & Johnson, Sinovac, and Sinopharm.
More countries will be added to the quarantine-free list in December, Prayut said.
The announcement was made by Prayut in a televised address that was broadcast to all major TV stations at about 8.30pm.
"Our country was one of the first in the world to move quickly and decisively to confront the pandemic," the PM said. "With the collaboration of all sectors of society, and with everyone joining hands to face this crisis together, we have been among the most successful countries in the world in saving lives."