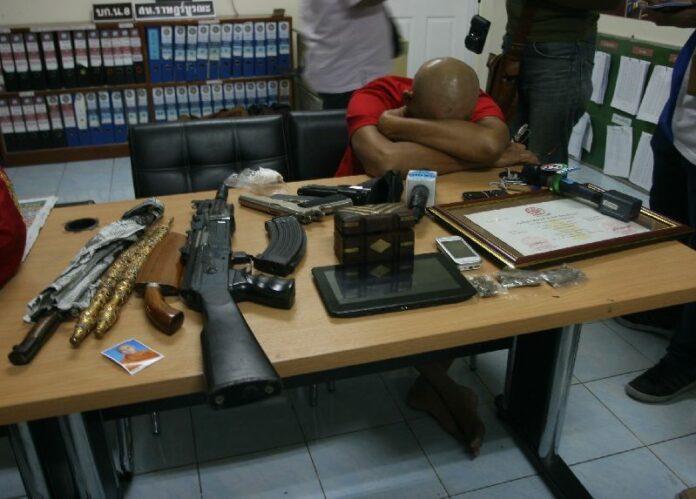 BANGKOK — Police arrested a monk in Bangkok yesterday for allegedly raping and blackmailing an 11-year-old girl.
Phra Sujin Thammatheepo, 56, was arrested by at his residence at Bang Pakok Temple in Rat Burana district at around 4 pm.
The victim's father told police the monk sexually assaulted his 11-year-old daughter and used footage of the encounter to blackmail her. Phra Sujin allegedly threatened to leak the video if the victim did not continue to have sex with him, police said.
"He did this once per week on average," said Pol.Lt. Sakda Sakcharoensap, an officer at Rat Burana Police Station "[The victim] kept it secret for years. She didn't want her family to know."
Phra Sujin reportedly told police he has known the victim for five years, but only started having sex with her in the past year. He told police they only had three sexual encounters, and that he always gave her money.
Police say they also confiscated 15 grams of marijuana, four swords, and three BB guns from the suspect's residence. According to the monk, the weapons were left by local teenagers and he merely kept them at his residence. "I never used them to hurt anyone," Phra Sujin said.
The monk has been defrocked and is facing charges of sexually assaulting a victim younger than 15, and possessing Category-5 drug.