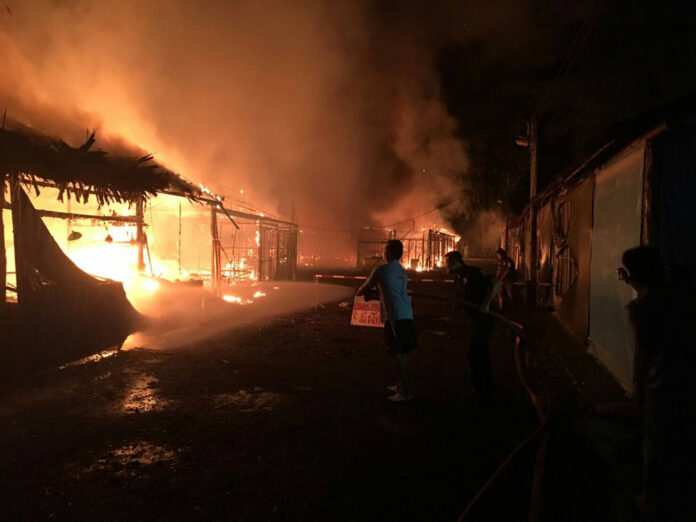 BANGKOK — A wave of coordinated, double bombings which began Thursday night and continued Friday morning killed at least four people across the south of Thailand at the beginning of a long weekend vacation marking Her Majesty the Queen's Birthday.
Tourists, markets and government sites were targeted by apparent terror attacks in Trang, Prachuap Khiri Khan, Phuket, Phang Nga, Surat Thani provinces. No mass casualties were inflicted in the attacks, which each consisted of two bombs exploding in unison. On Friday afternoon, national police chief Chakthip Chaijinda said both firebombs and IEDs were used.
Two people were killed when eight more bombs exploded Friday morning after twin blasts killed a woman in the popular resort town of Hua Hin late Thursday night, injuring 21 others, including 10 foreign tourists.
Police spokesman Col. Krissana Phatthanacharoen said the injured included three Dutch nationals, four Germans, two Italians and one Austrian.
Twelve more bombs went off in four additional provinces Friday morning, with a repeat bombing in the same town where the first pair happened Thursday evening. Two makeshift bombs were defused Wednesday evening at Phuket's Patong Beach, another popular tourist destination.
Read: One Killed, At Least 12 Injured in Hua Hin Explosions
One person was killed and three injured when two bombs hit Surat Thani on Friday morning, one near the police station and another at a Marine Police Station, where the fatality occurred. On Phuket's Patong Beach, two bombs went off at 8am resulting in at least one injury. At about 9am, Hua Hin was struck again with two more bombs going off near its clock tower, killing one woman and injuring three. Just after 2am, two bombs had detonated earlier at the Bang Niang Market in Phang Nga province with no injuries reported.
Friday's attacks came early in the morning, several near to where Buddhist alms-giving ceremonies were being held.
Residents in Hua Hin said they were relieved after a bomb unit declared the area clear last night, and were shocked when fresh explosions hit Friday morning right after a 7am alms ceremony.
Police chief Chakthip said at 3pm on Friday that no arrests have been made, despite reports that some suspects had been taken into custody.
Arson Attacks
A series of suspicious fires broke out at four locations early Friday morning that seemed linked to the spree, including one followed by another double bombing. Between 2am and 7am, fire hit the Bang Niang Market in Phang Nga, a three-story supermarket in Trang province, the Aonang Market in Krabi and a Tesco Lotus in Nakhon Sri Thammarat were damaged by fires.
Two bombs went off at the market in Phang Nga shortly after the blaze started.
Junta spokesman Piyapong Klinpan said officials in every province were investigating the incidents to collect evidence and track down the perpetrators.
"We still have no information about them. But at this moment, we believe the attacks are all connected. We don't want to speculate on the motivation, but we believe it's the work of a coordinated movement."
Despite saying they have no knowledge, Klinpan was quick to rule out it was linked to separatist violence in the Deep South, a conflict which has mostly been contained in the provinces of Yala, Narathiwat and Pattani.
This past Sunday's charter referendum saw a wave of at least 35 bomb attacks sweep through the Deep South.
Klinpan added they have no information about any links to ISIS militants, whose attempts to wield influence among the southern Muslim Malay have been rebuffed in the past.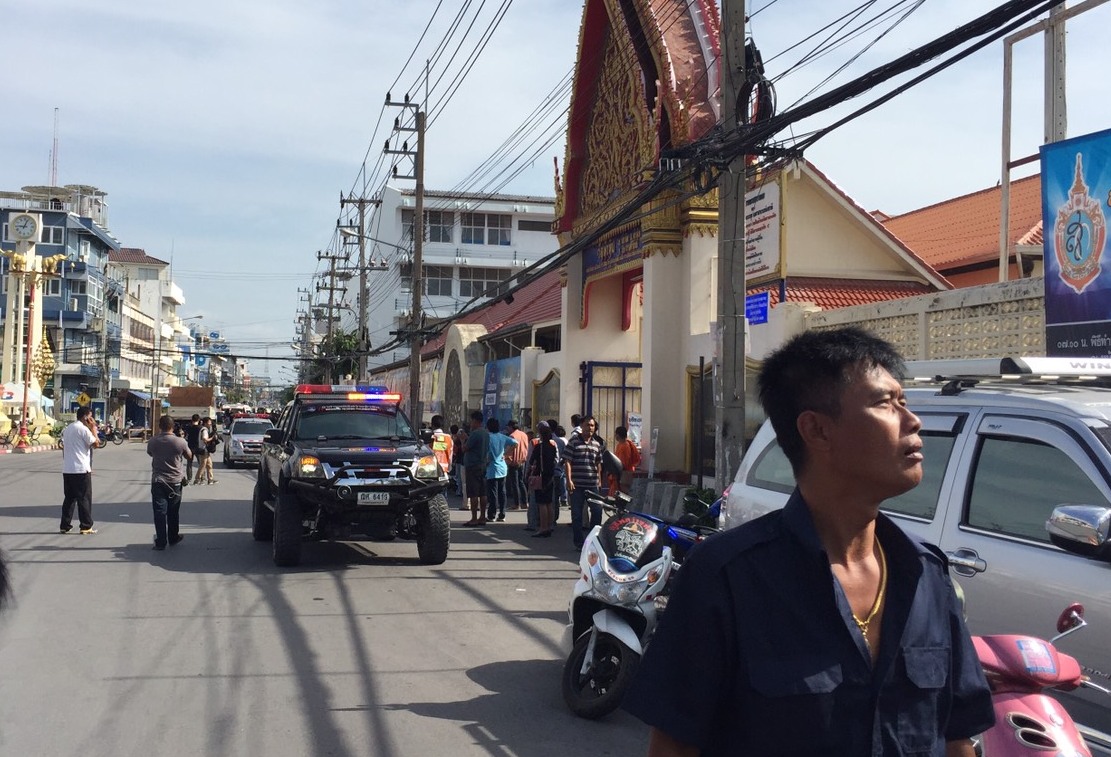 Who Did It?
Like previous terror attacks in Thailand, no group immediately claimed responsibility. The attacks came several days before the one-year anniversary of the bombing of Bangkok's Erawan shrine, which left 20 people dead.
Chakthip said Friday afternoon the bombs were similar to those used by separatist insurgents in the Deep South. Acknowledging he had no evidence, he said he believed the attacks were linked to Thailand's political conflict.
"All seven provinces where the incident took place all endorsed the draft charter," he said.
Chakthip didn't name the opposition Redshirt movement but intimated his suspicion in reference to the suspected arson attacks.
"I believe this kind of incidents didn't involve foreigners," he said. "It's never been foreigners burning places."
As was the case after the August 2015 shrine bombing, fingers were quickly pointed at the opposition Redshirts, as well as the southern separatists. That terror attack was later determined to have been the work of ethnic Uighurs, most likely in retaliation to the military regime's forcible deportation of their people back to China.
In an earlier televised address from National Police headquarters in Bangkok, deputy police Col. Kritsana said the bombs Thursday night were detonated remotely by mobile phone.
Repeating another refrain from last year's attack, Kritsana pleaded with people not to use the word "terrorism" in favor of "local sabotage."
A political and national security analyst at Chulalongkorn University said the attacks look like the work of outside terrorists.
"At this time, it looks like terrorists from the outside, not an internal problem," said Surachat Bumrungsuk. "Attacks related to domestic issues don't intend to cause mass fatalities, only to make a lot of noise."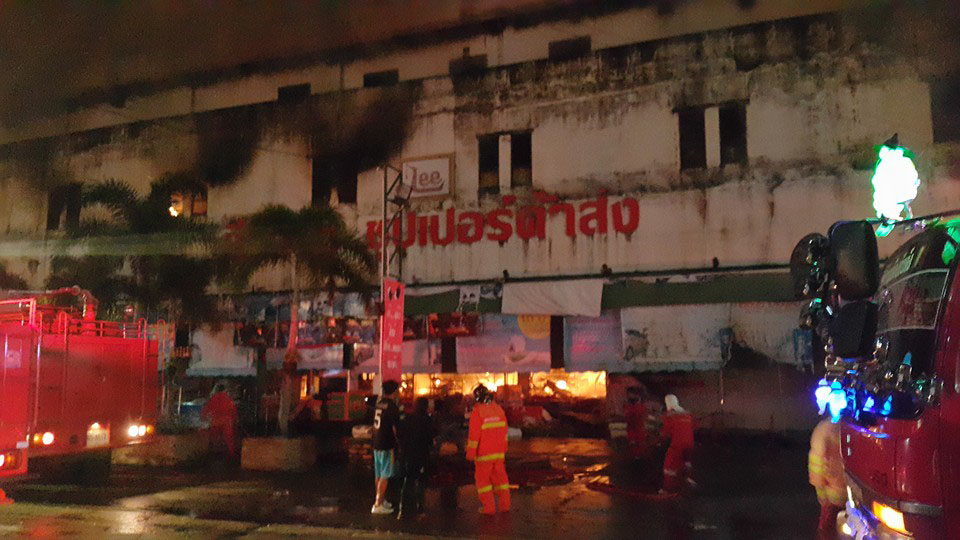 He discounted the timing of the attacks as being related to the Queen's birthday.
"Terrorism needs opportunity, not a schedule," he said, comparing similarities in the bombings to attacks in Kuala Lumpur and Bali.
However the director of Deep South Watch news agency said it was too soon to rule out a connection with the roiling conflict there.
"There is a possibility," Srisompob Jitpiromsri said. "Though they operate out of their area as widely as this. They do have the network and potential ability."
He said forensic examination of the devices would be able to tell whether there was a link. Most if not all of the bombs Thursday and Friday were reportedly detonated by mobile phones.
Srisompob noted the bombings comes days after the south sent a political message by rejecting the junta-backed charter which was passed nationally by a wide margin last Sunday.
Talks between separatists and the junta went dark months ago, and Srisompob said the attack could have been hatched by some factions within the different insurgent groups.
Junta leader Prayuth Chan-ocha was quick to link it to last Sunday's charter vote.
"I will let you consider why it has happened since before the referendum until now," he said Friday morning. "Why did it happen when the country is moving forward … who doesn't want this to happen in Thailand?"
The U.S. Embassy offered its condolences among such statements coming from various diplomatic outposts.
"We express our deepest sympathy to all those affected by the bombings in Thailand," wrote a message posted online. "Our thoughts are with the victims and their families."
---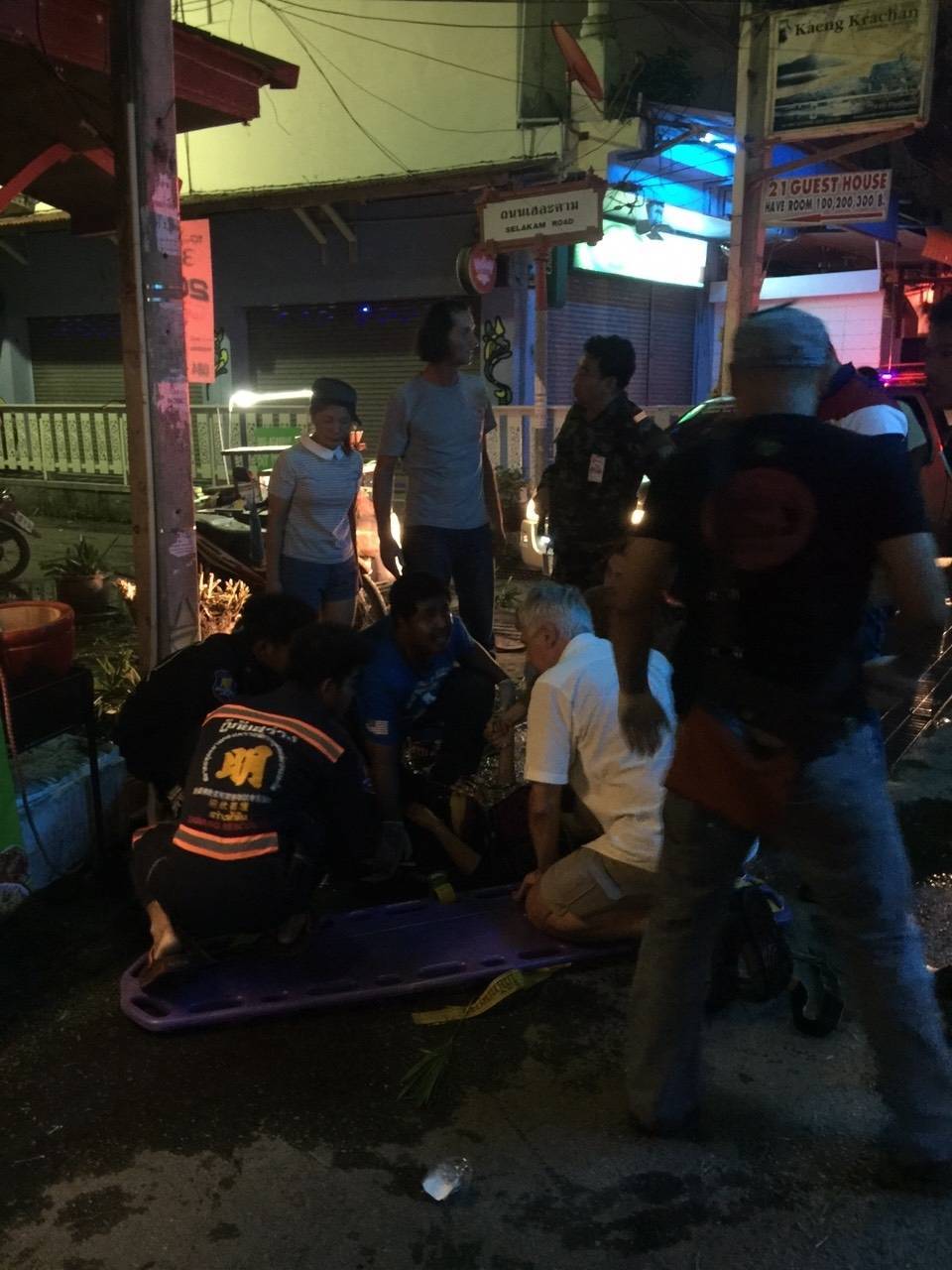 TIMELINE
Wednesday
At 8pm, police found and defused two power banks wired to explode in front of the Paradise Market and Chinatown Market in Phuket's Patong Beach area.
Thursday
At 5pm, a bomb struck the Center Point Market near Trang City Hall while vendors were setting up their stalls, killing one and injuring at least six others.
At 10:15pm, the first bomb hit Hua Hin in front of the Johnny's 56 Bar. A second followed at 11pm in front of Raintree Spa. Both places are on Soi Selakam which is home to many bars popular with foreigners. The bombs, believed hidden in tree pots, killed a woman and injured 21 others, including 10 foreign tourists.
Friday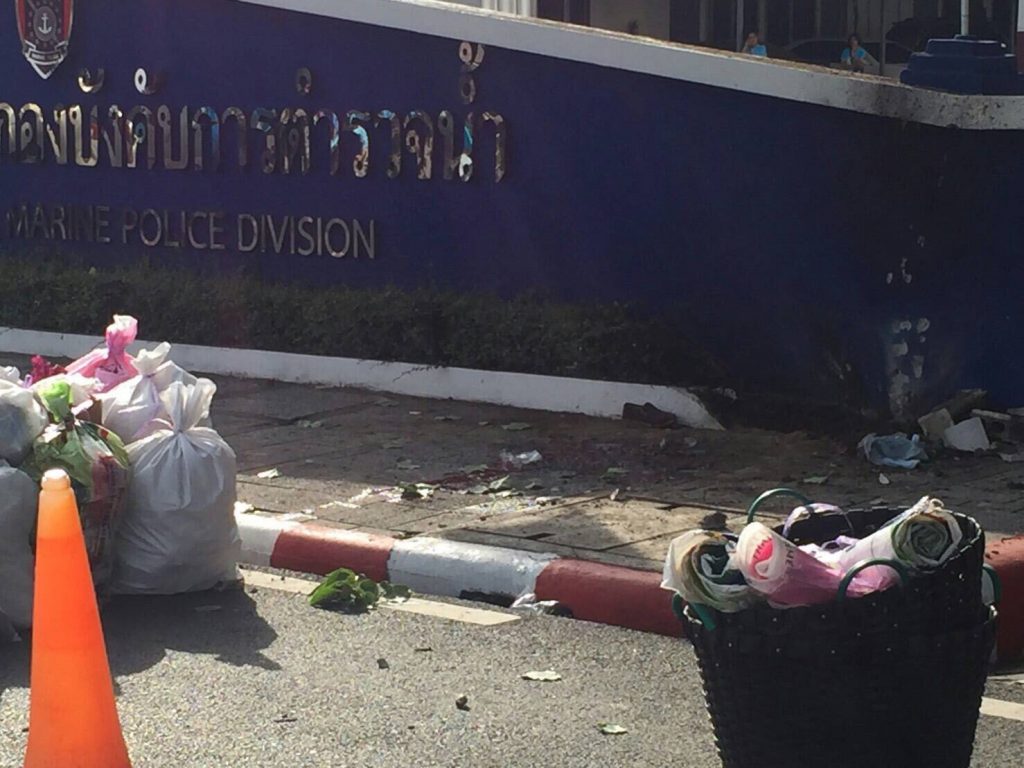 At 8am, bombs went off near the Surat Thani Police Station and a Marine Police Station where a Mother's Day ceremony was being held. One person was killed by the latter and three were injured, according to Royal Thai Police.
At the same time, two bombs went off at Phuket's Patong Beach. The first bomb exploded at 7:45am in a park along the beach, causing one injury. The second bomb took place at the Kratu Police box at 8:45am, but no one was injured.
One hour later at 9am, two more bombs hit Hua Hin at the city's clock tower, killing one woman and injuring three.
At about the same time, another two explosives were reported in front of the Bang Niang market in Phang Nga's Takua Pa district where a fire had just broken out at 2am, destroying more than 80 shop stalls. No one was injured from the explosion though two cars were damaged.
Story: Teeranai Charuvastra, Sasiwan Mokkhasen, Chayanit Itthipongmaetee, Pravit Rojanaphruk, Kaewta Ketbungkan and Todd Ruiz