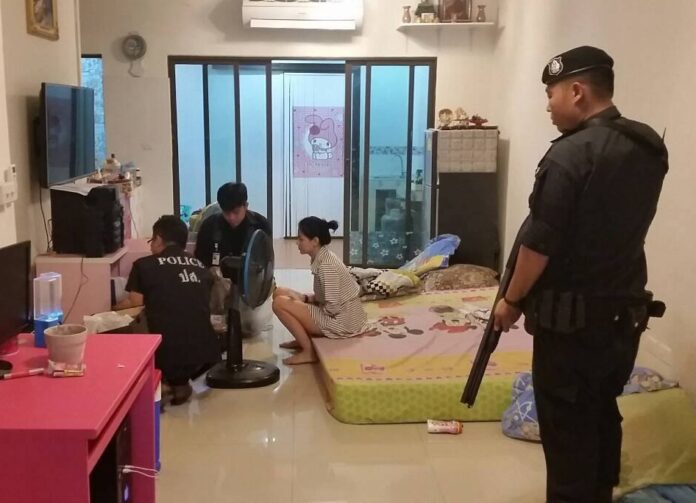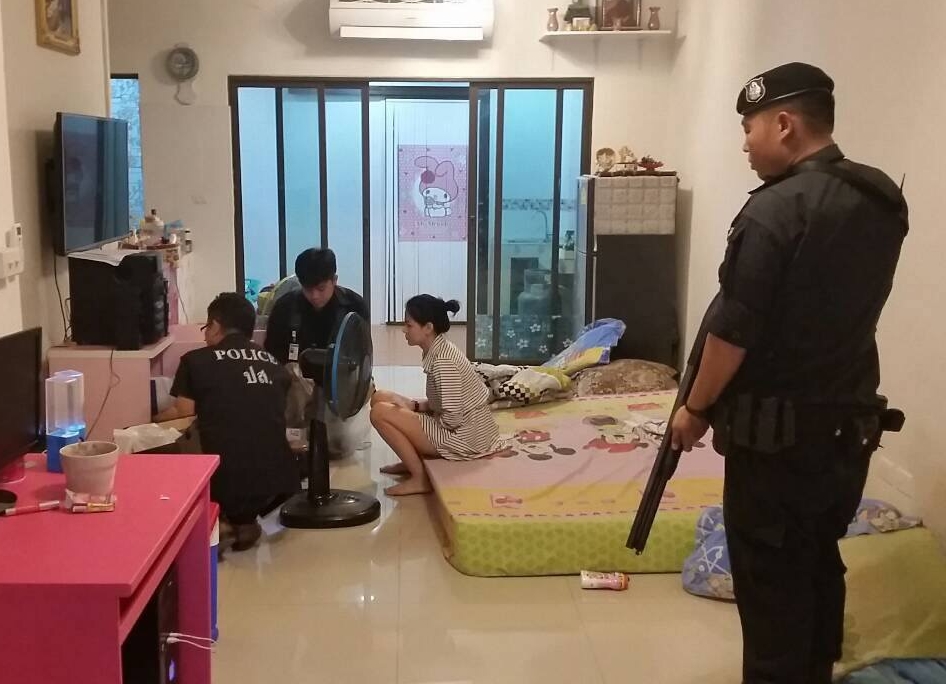 BANGKOK — The penalties and restrictions on marijuana and methamphetamines will be relaxed by year's end, according the nation's top drug enforcement official.
The plan, which would permit use of such drugs for medical benefit, is part of the military government's newfound progressive approach to drug abuse in a break from long years of outright bans and harsh punishment.
Read: Short of an Armistice, Justice Minister Concedes Defeat in 'War on Drugs'
Apart from marijuana and meth, known by Thais as ya ba, officials are also aiming to reclassify kratom and hemp, said Sirinya Sitdhichai, director of the Narcotics Control Board. Kratom, hemp and marijuana will undergo reclassification first, he said, followed by meth.
"I think we will see the result by the end of this year," Sirinya said by telephone. "Within the next several months, it will be the three plants, and as for meth, it would be in December."
If all four substances are listed as Category 2 drugs, they could be used for medical research and therapy, and health professionals with the proper permits could acquire or possess them. Ya ba is currently listed in Category 1, while hemp, kratom and marijuana are in Category 5. Substances in those two categories cannot be licensed for medical use.
Sirinya's rationale sounds taken from the pages of those who've long called for decriminalization of certain narcotics.
"We want to reclassify them because hemp can be an economic crop; kratom is used by many people as an herb, especially people in the south, who like to chew it," Sirinya said. "And as for marijuana, the international medical community say it can be used for medical benefits."
Unauthorized use of hemp, kratom, marijuana and ya ba once they are reclassified as Category 2 drugs would still be illegal, he added.
Learning From the World
Sirinya said the policy came directly from Justice Minister Paiboon Khumchaya, who said Monday that Thailand's stance on drugs should comply with international standards.
"I have told relevant agencies to study and draft reclassification of many types of drugs, for the sake of appropriateness and compliance with worldwide situation of narcotics," Gen. Paiboon said.
He elaborated by telling officials in the audience that their efforts against drug addiction should focus on medical therapies, which would involve using some of the banned substances. Current laws don't allow that, the general noted.
"Public health must step in to solve drug problems," Paiboon said. "If we don't amend the laws, there is no way for us to proceed in the way that we want. Medical and public health systems can't do anything. As long as yaa baa is still in the Category 1 narcotic list, there's no way we can change anything."
Paiboon even suggested that junta chairman Prayuth Chan-ocha expedite the whole process of studies and legislative amendment by simply using his absolute power to affect the change.
"If we want swiftness in our enforcement [of the reclassification], officials can propose for the invocation of Section 44, which is something I don't have a problem with," Gen. Paiboon said, referring to a clause in the interim charter that allows the junta leader to enact any law deemed to benefit national security.
Pongniwat Yutthaphan-boriphan, director of a criminal justice think-tank, told Matichon he agreed with Paiboon's plans and urged him to go further by reducing penalties for drug users.
"Sometimes users buy many pills for personal use, but when they are arrested … with over 15 pills, the law automatically considers them dealers," said Pongniwat, of the Thailand Institute of Justice.
When Paiboon first announced his new policy on drugs in June, he said Thailand had lost the so-caled 'War on Drugs' and attributed his ideas to a U.N. conference he'd attended earlier this year in New York City.
Like his boss, Sirinya said his stance on drugs has evolved under the influence of trends in other countries.
"We are changing so that we comply with recommendations from the U.N.," Sirinya said. "Many countries also think that waging a war on drugs doesn't solve the problem. If we steer addicts toward therapy, it would solve the problem."
Nareerat Ekpanyakul, director of a state-run rehab center for drug addicts in Bangkok, said it's still too early to tell how her job would change if the reclassification effort goes through as planned.
"Right now it's still not clear," Nareerat of Winner House said by telephone. "The matter is still under discussion, after the Minister of Justice assigned the Public Health [Minister] to look into the issue. Situation about therapy will change, but at this time, we are still discussing about the change."