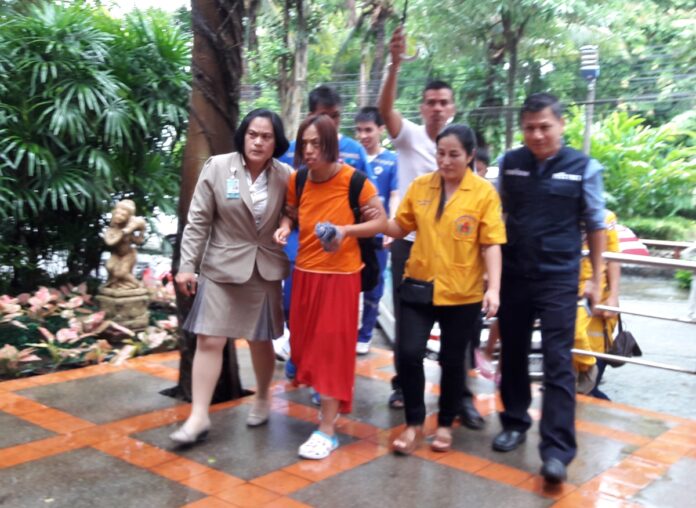 CHONBURI — A Chinese woman who reportedly vanished at a tiger zoo in Chonburi province was found Tuesday hiding in a farmer's hut in a nearby rice field, police said.
Gau Li Ping (transcribed from Thai) separated herself from a tour group Sunday at the Si Racha Tiger Zoo and hid in the hut because she feared for her life if she returned to China, a local police chief said.
"She didn't get lost. She had the intention of fleeing [and staying] in Thailand," Col. Chanapat Nawaluk of Nong Khaem police said. "She told an interpreter she didn't want to go back to her country."
The rice field's owner saw the woman Tuesday morning and called police after learning that she fit the description of the missing Chinese tourist, Chanapat said.
"She told the interpreter that she cannot go back to China because she's afraid that she will die," Chanapat said, adding that she did not explain the cause of her fear.
Gau refused to come to the police station for questioning so she was sent to a hospital. She was later placed in the custody of Pattaya's Tourist Police, the colonel said, adding that the Chinese Embassy has been notified.
Gau entered the country legally, according to Chanapat.
Related stories:
Lives Interrupted for Asylum Seekers Facing Desperation, Detention in Thailand
Chinese Asylum Seekers Detained After Boat Founders in Storm
Countdown to Deportation of Chinese Dissidents Worries Loved Ones