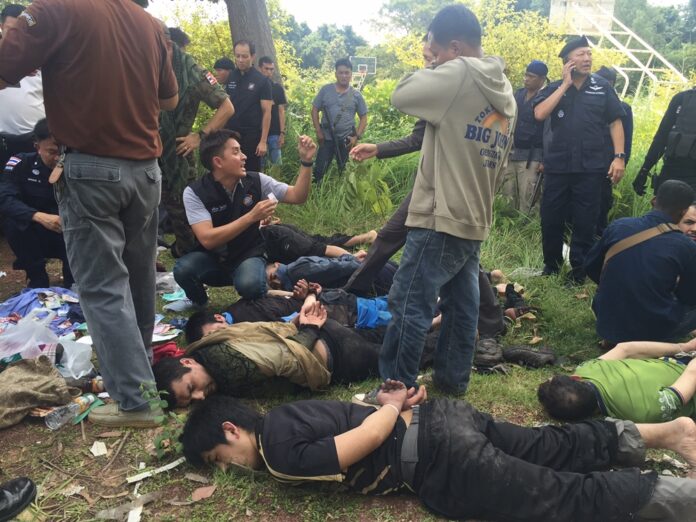 NONG KHAI — All but one of 10 Uighur men who escaped from a detention facility in northeastern Thailand were apprehended Wednesday morning, but police were tight-lipped about what they were doing in Thailand.
The nine men, detained for entering the country illegally, were free for less than 24 hours before being taken back into custody by police, who would provide no further information about their intended destination, citing political sensitivities.
"These details concern national security. It's about international relations," said Maj. Gen. Chartchai Tang-iam, deputy commissioner of the immigration police, when asked why the 10 men entered Thailand in the first place.
Read: Thai Junta Chairman Defends Deporting Uighurs to China
Uighurs are a Muslim ethnic group from western China where there have been complaints of persecution by Chinese authorities. Beijing considers them a terrorist threat, and many Uighurs have used Thailand as a transit nation to flee elsewhere – often Turkey.
There were 10 Uighur men inside the immigration detention facility, some of whom had been held for years.
Chartchai referred questions to immigration police commissioner Natthorn Prohsunthorn, who could not be immediately reached for comment.
Speaking Tuesday, Lt. Gen. Natthorn announced the 10 Uighur men had been transferred from a central facility in Bangkok to a local immigration holding center in Nong Khai province in June because of overcrowding. He said "some" of the men had been held for over two years.
Thailand considers refugees and asylum seekers to be illegal immigrants and will jail them if found, sometimes for years, until a foreign government accepts them or they are deported to their original nation.
Police said the 10 Uighur detainees pulled down part of the ceiling in their cell at about 2am on Tuesday and then escaped into the night over the roof. All of the escapees except one had been re-arrested by Wednesday morning.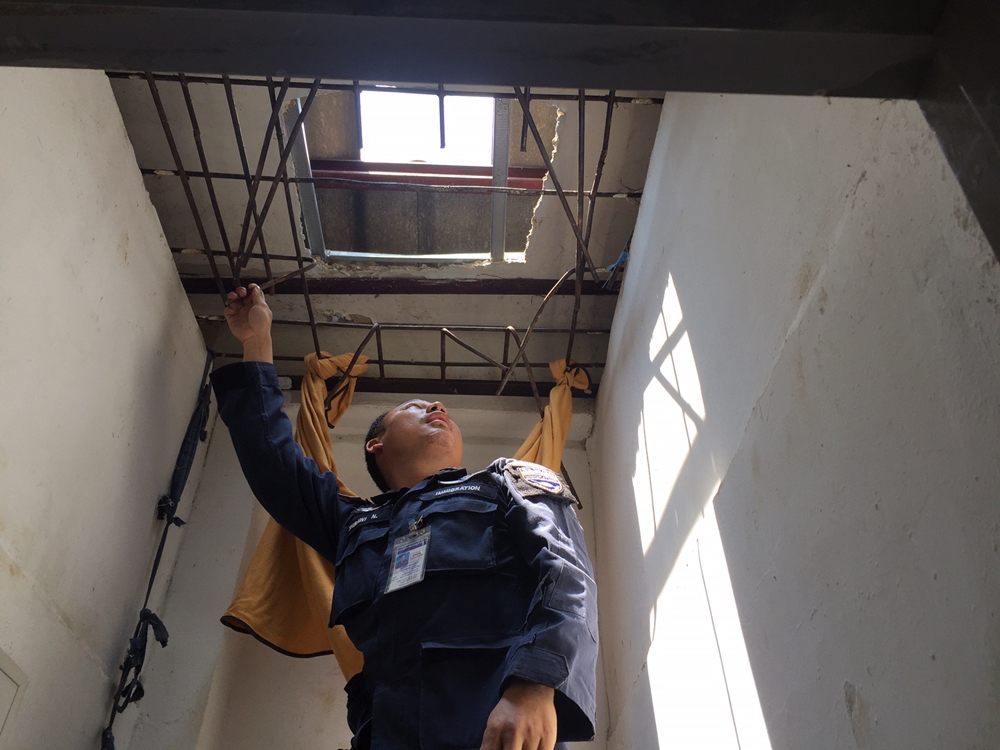 Patipat Suban Na Ayudhya, immigration police chief for the northeastern region, said the central police force didn't give him any information about the 10 men when they were transferred to his custody.
"They didn't tell us. They simply sent us the detainees and gave us a list of their names," Lt. Gen. Patipat said by telephone.
He said the Uighur men managed to escape without any tools because the holding facility itself wasn't built like a prison.
"We will improve security, of course, but we cannot violate human rights. We can't just shackle them in chains," Patipat said. "They are detainees. They are not criminal suspects."
He said he had no idea when the Uighurs would leave the detention facility. "It's up to the destination country … if they don't want them, we can't send them there."
Roughly 120,000 refugees or asylum seekers resided in Thailand in 2015, according to a UNHCR estimate. Most live in limbo without any certainty when their cases will be resolved.
The fates of Uighurs detained in Thailand has been a matter of controversy. While Thailand's government says it will deport them to any country that accepts them, such as China or Turkey, many human rights activists oppose sending them back to China because of the conflict many are attempting to escape there.
In July 2015, the military regime drew condemnation from civil rights groups after it returned more than 100 Uighurs to China under pressure from Beijing. Chinese state media footage of them being loaded onto planes with black sacks over their heads and under armed guard were seen widely.
A month later, a bomb attack struck the Erawan Shrine in Bangkok, killing 20 people, including Chinese tourists. Police later arrested two Uighur men who allegedly planted the bomb, but authorities vehemently denied that the attack was retaliation for their deportation policy.
Related stories:
Uighur Militancy Changes Chinese Security Strategy
Lives Interrupted for Asylum Seekers Facing Desperation, Detention in Thailand