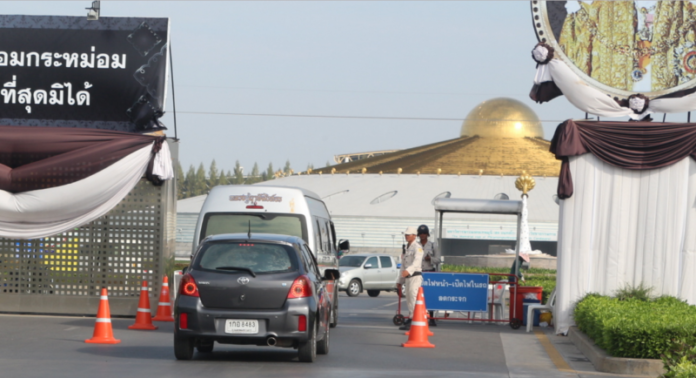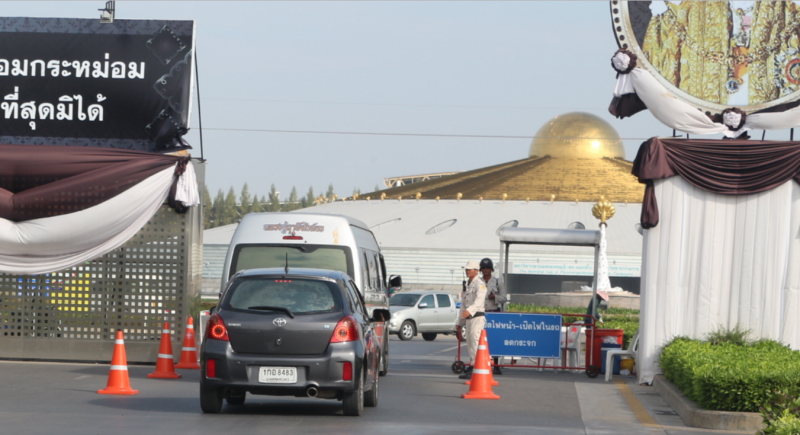 PATHUM THANI — The satellite channel of an influential Buddhist sect had yet to comply with an order to cease broadcasting Wednesday after it called for acolytes to gather in what police say is another bid to thwart the arrest of its fugitive abbot.
Wat Dhammakaya in northern metro Bangkok was told Tuesday to shut down its DMC TV and radio channels in anticipation of officers entering to execute an arrest warrant for the abbot, Dhammachayo, who faces prosecution on two criminal matters.
Read: Deadline for Dhammakaya Abbot to Surrender Expires, Again
The channel had been broadcasting calls for its followers to gather at the temple, ostensibly for religious rites, but Col. Paisit Wongmuang of the Department of Special Investigations said it was meant to prevent police from arresting Dhammachayo, a tactic that worked earlier this year.
Paisit said he asked the National Broadcasting Telecommunications Commission to suspend the channel's broadcasts because they were deemed to be inciting citizens to criminality and possible violence or even broader social unrest.
The temple denied the broadcast was meant to incite, saying in a news release its programming consisted only of religious content.
"The station's stance is moral education, enriching Buddhism and being an instrument of peace for people, society and nation," read the statement from temple spokesman Sanitwong Wuttiwiso. "The channel does not cause any sort of unrest or encourage illegal actions, like we have been accused."
Sanitwong's announcement also said they would contest the shutdown order because it "encroaches on citizens' freedom to access news." As of Wednesday afternoon, DMC was still broadcasting.
Outside the temple, both police and temple officials have taken up positions.
The DSI's latest deadline for Dhammachayo to surrender came and went on Nov. 30. The agency's renewed bid to take him into custody on charges of land encroachment came six months after officers failed to arrest him on embezzlement charges for accepting 1.4 billion baht from a credit union executive.
The temple insists Dhammachayo was unaware the money was tainted and the charges were politically motivated.