For Thais, episodes of nepotism, corruption, suspicious deaths and state impunity are as familiar as a lakorn plot remade for the 100th time.
But even by that standard, 2016 was notable for terrible stuff that happened with all the consequences for those responsible one expects in a world where a wai and a shaved head can substitute justice.
It was a year that saw underage sex slaves rescued from not-so-hidden venues, the discovery of dead tiger cubs in a commercial Buddhist temple and numbing mass fatalities that could have been prevented if officials would have only done their jobs.
Here are some of the low points of 2016 as we reflect the end of yet another year in which justice and accountability seem as elusive as ever.
Keeping it in the Family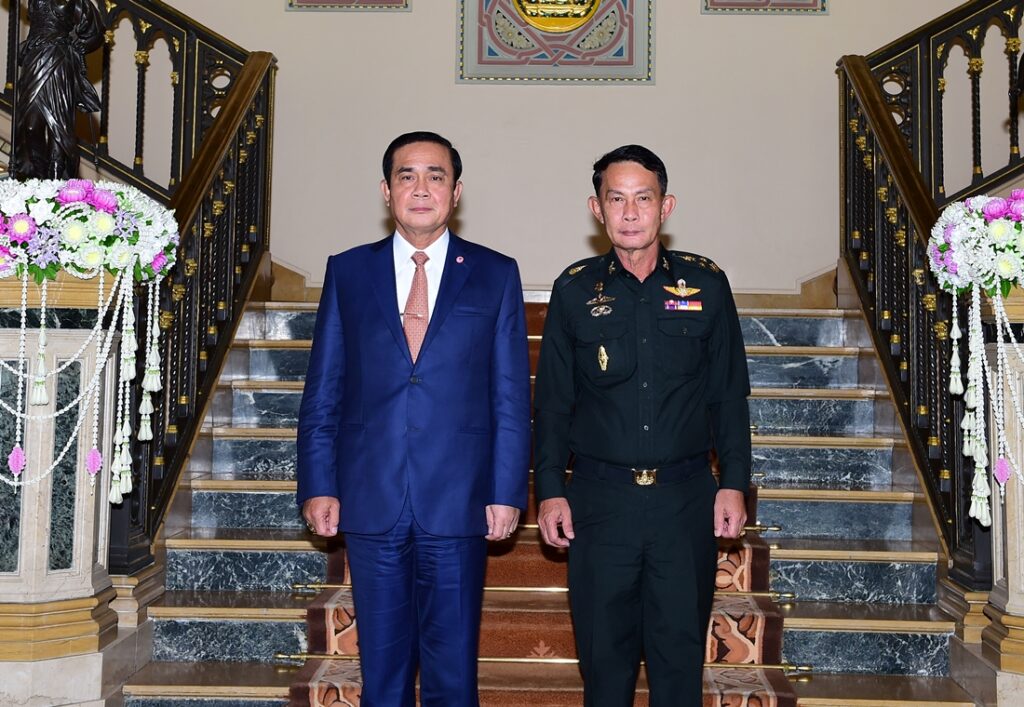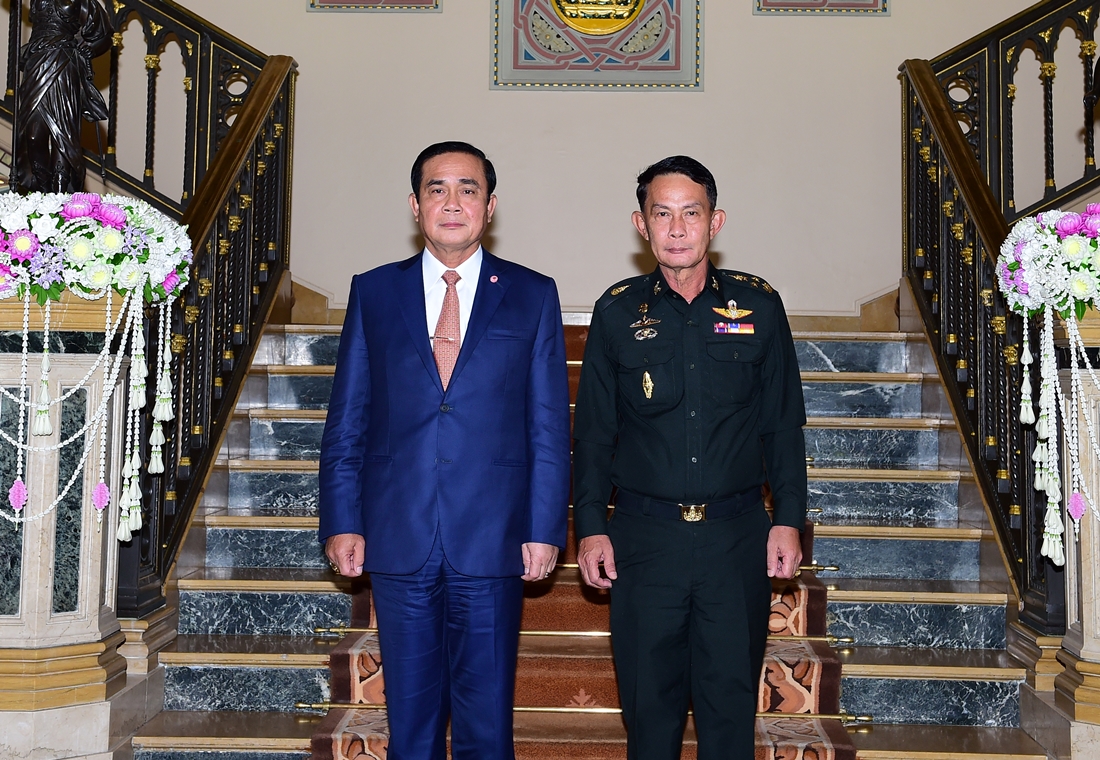 The junta accused the administration it toppled of nepotism, but it was Preecha Chan-ocha, a brother of junta chairman Prayuth Chan-ocha, who found himself facing those allegations this year.
It first emerged in April that Preecha appointed his younger son Patipat Chan-ocha, who had no military experience or training, as an army officer in a secret order later leaked onto social media. When challenged, the general said it was okay because everyone else did it: "Many people in the army do it. It's not like only my son does it."
His family was back in the spotlight when some criticized the excessive reverence and privilege granted to his wife, Pongpan Chan-ocha. Holding no formal rank or office in the armed forces, Pongpan was often given elaborate welcome ceremonies fit for royal family members, and she was often flown by military aircraft.
A few weeks later, an investigative news agency disclosed that a construction firm owned by Preecha's other son, Pathompol Chan-ocha, received nearly 27 million baht in contracts from an army unit that Preecha had commanded.
Preecha insisted his wife and his son didn't break any laws or regulations. After a brief investigation, the military ruled that no favoritism was involved, to the surprise of no one.
Hidden in Plain Sight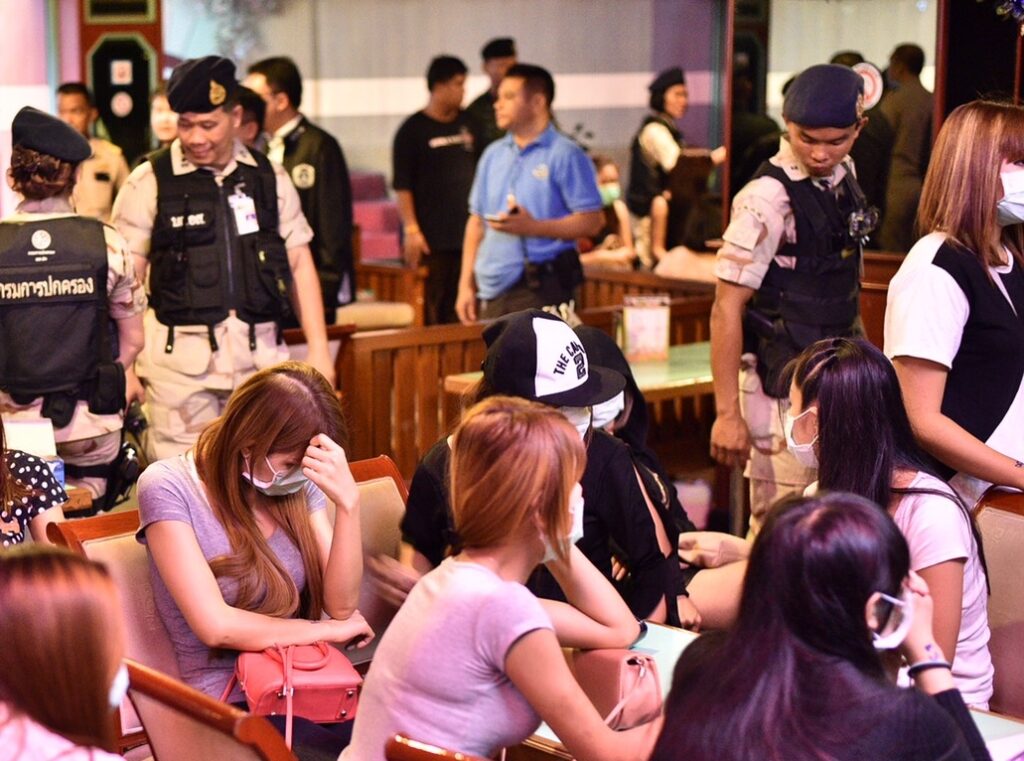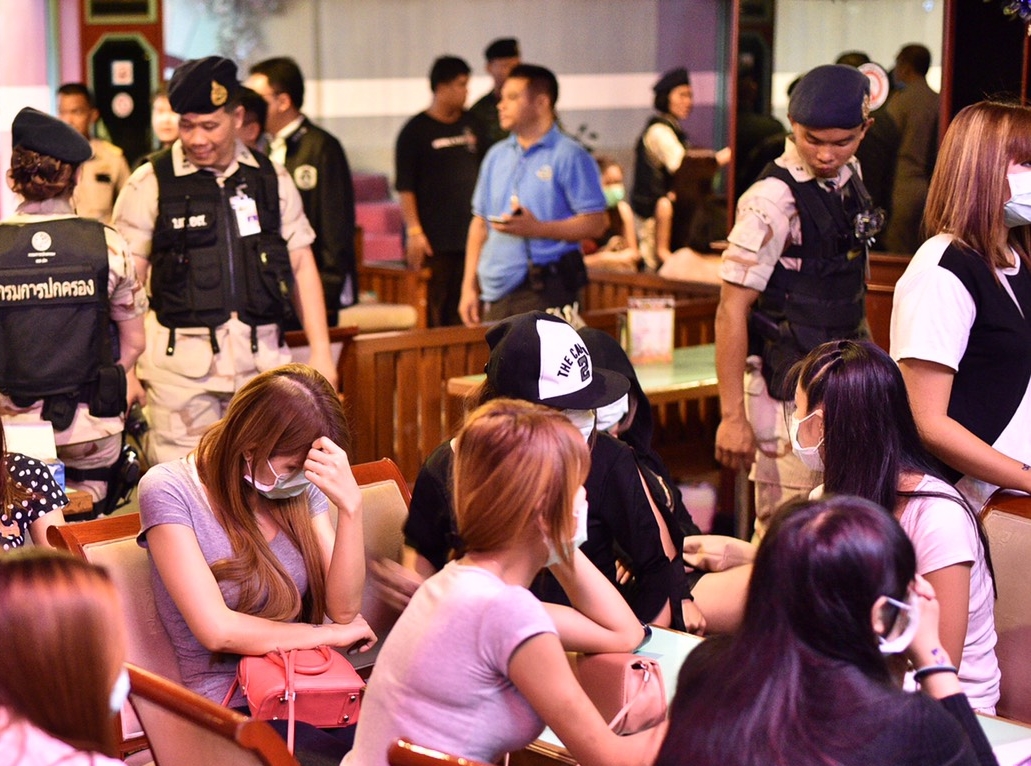 Not that it's obvious from walking down many streets, but prostitution is illegal in Thailand. That doesn't stop commercial sex from flourishing in hotspots such as Bangkok's Ratchadapisek Road, a government-sanctioned entertainment zone lined with so-called "massage parlors" that are fronts for massive brothels.
In July, soldiers and security forces, tipped off by a foreign NGO, rescued 15 underage girls and trafficked sex workers from Nataree, one of the longstanding flesh parlors in the area. They also found a ledger said to list bribes paid to different police agencies, such as 10,000 baht for Tourist Police; 30,000 baht for Special Brand Police and 76,000 baht for Immigration Police.
The national police launched an investigation into the matter, but no officer was ever found guilty. An arrest warrant was issued for Nataree owner Prasert Sukkhee, but he was never arrested.
Come Fly (and Dine on a 600,000 Baht Meal) With Me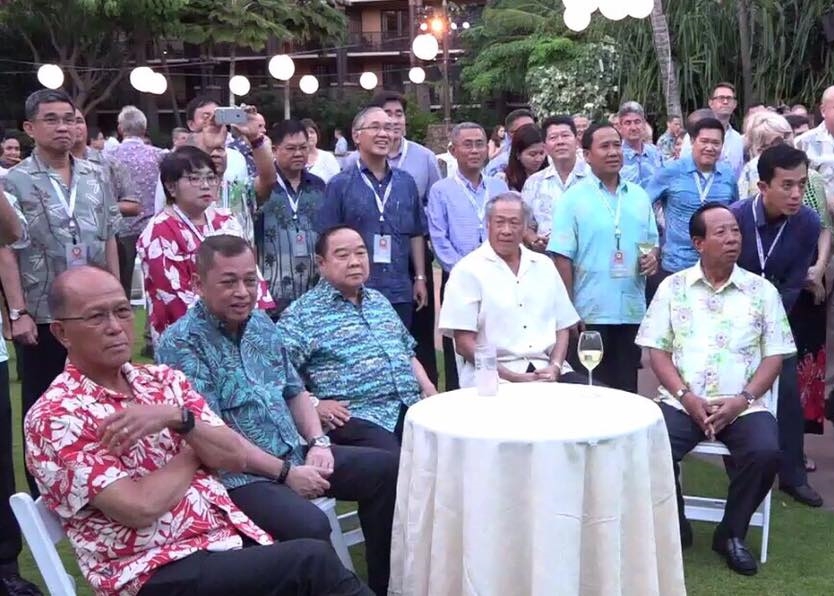 If you want to fly from Bangkok to Hawaii, it's going to set you back at about 40,000 baht for a roundtrip ticket, according to a quick search on Expedia. But if you're deputy chairman of the military junta, then bad news for you, it's going to cost you and your entourage 535,000 baht for the same trip.
To fly Prawit and 38 officials for an informal meeting with American defense officials in Honnululu in October, it cost taxpayers 20.9 million baht, of which 600,000 baht was spent on in-flight dining alone. Three million baht was spent on unspecified "processing fees."
Outrage over the pricey flight intensified after there were also allegations that Prawit's romantic interest, Channel 5 anchorwoman Chonratsamee Ngathaweesuk, was on the state-funded trip with the general. Immigration records show that she wasn't.
The government maintained that the flight cost was in line with bureaucratic procedures.
Lights Out for Sukhumbhand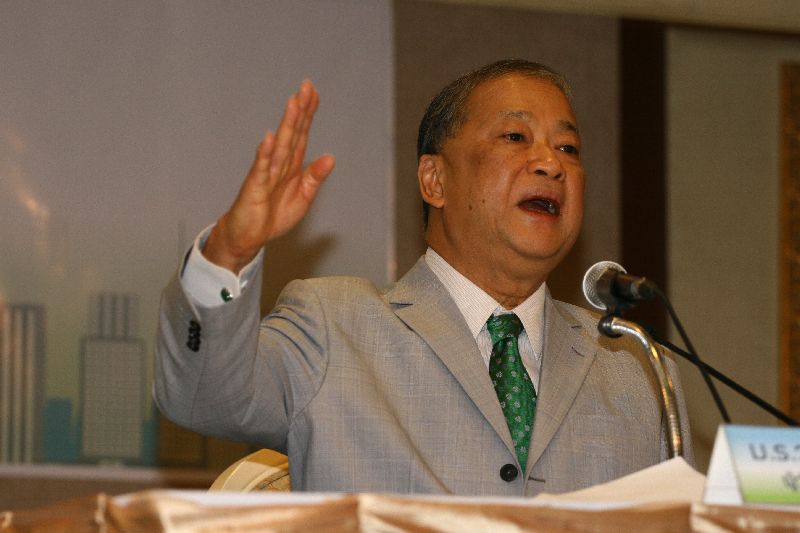 Go back to the beginning, and 2016 was greeted with a 39 million baht New Year's light show organized by City Hall. It didn't impress many; some said it was just ugly. They were impressed to find out however that it cost 10 million baht more than it should.
The auditor-general later announced there was sufficient evidence Bangkok Gov. Sukhumbhand Paribatra colluded with other city officials to embezzle the extra funds. The twice-elected governor responded by insisting on his innocence, threatening to sue anyone who suggested otherwise and refusing to step down.
His defiance was cut short when junta chairman Prayuth Chan-ocha removed him in August with the absolute power he granted to himself under the notorious Article 44.
Tiger (Trafficking) Temple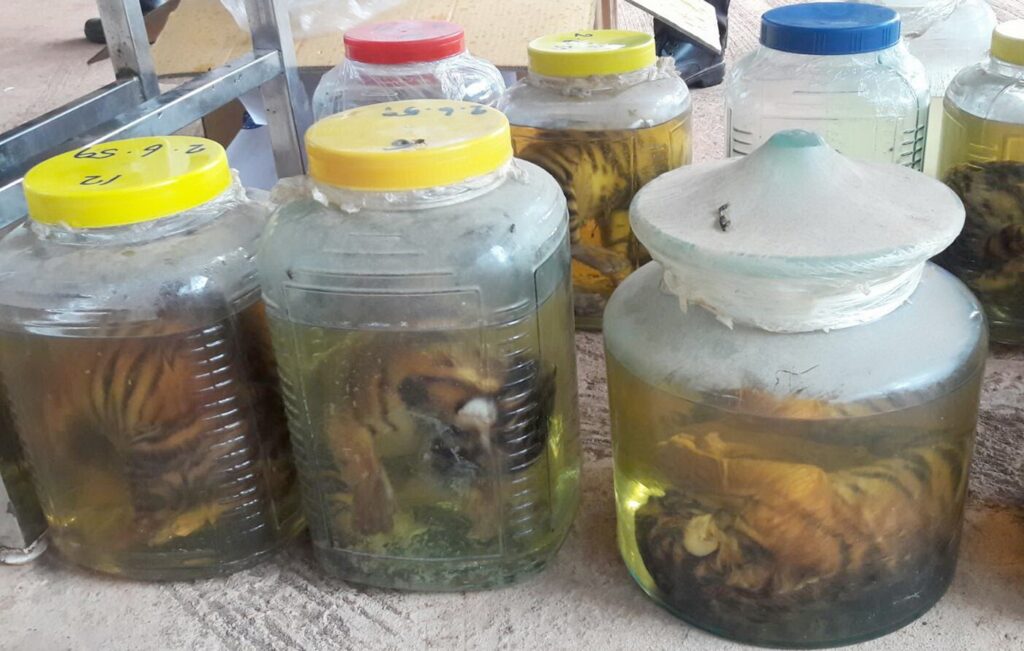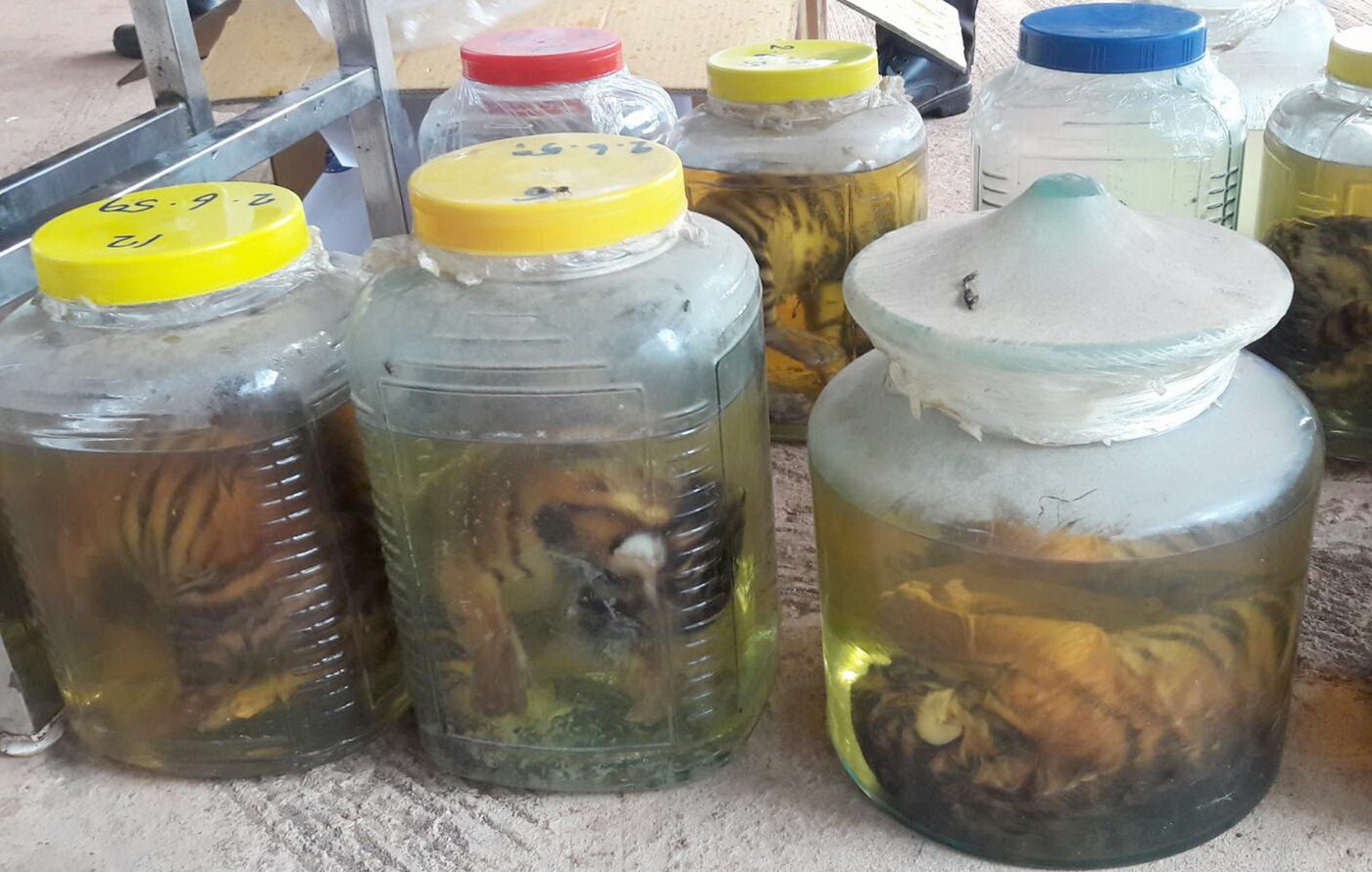 For years, activists campaigned against the so-called "Tiger Temple" in Kanchaburi, which multiple independent investigations had said was involved in trafficking the very animals it claimed to protect. After years pleas, wildlife officials finally raided and shut it down in June for profiting on tigers and the other wild creatures it kept illegally.
Upon searching the temple, known formally as Wat Pha Luang Ta Bua Yanasampanno, officials stumbled on a horrible discovery: more than 40 dead tiger cubs, tiger parts in jars and a whole lot of dead wildlife. Apparently the monks were even using tiger parts to make magic amulets for sale.
Animal rights campaigners were vindicated, and temple abbot Phra Visuthisaradhera and other administrators were eventually charged with illegal possession of wildlife. The abbot denied all charges and will defend himself in court, according to Adisorn Noochdamrong, deputy chief of the national parks department.
All 147 tigers kept as entertainment for tourists at the temple have been moved to an enclosure overseen by wildlife officials, but some animals such as deer and antelopes are still roaming in the former temple, Adisorn said, adding that officials would soon rescue them.
The Totally Preventable School Fire Tragedy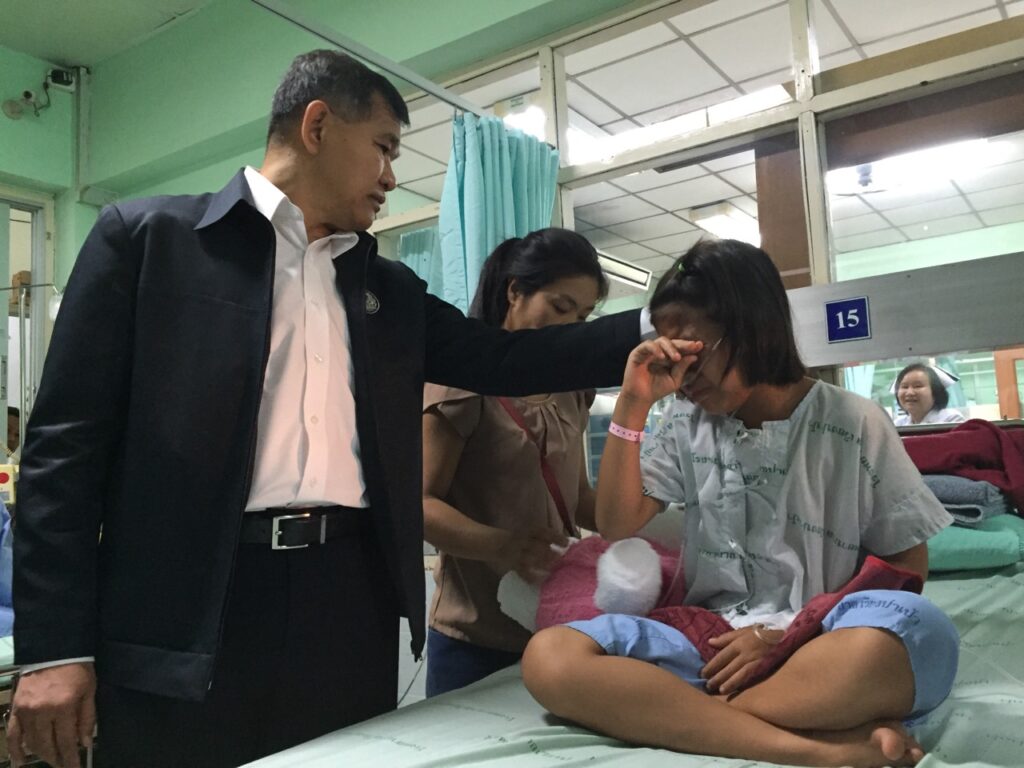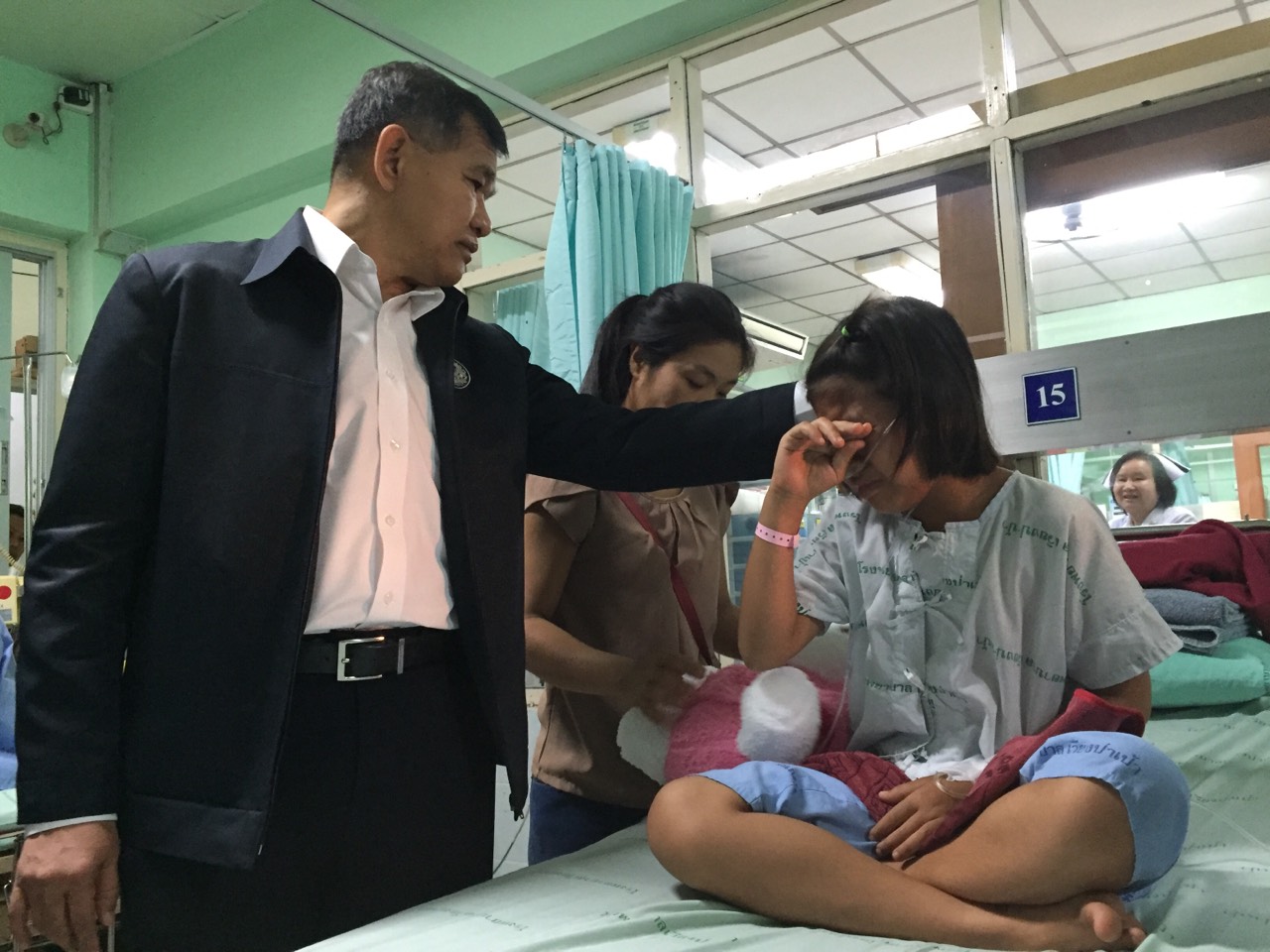 Pitakkiat Witthaya School, run by a Christian charity foundation, is home to young girls from impoverished hill tribes in the mountainous province of Chiang Rai. Seventeen of those children were burned alive a fire that gutted the boarding school's dorm on a May night.
Investigators later revealed the victims died from smoke inhalation, some of whom perished in their sleep. The building was equipped with neither smoke detectors nor fire alarms; officials said it predated such regulations.
The incident exposed a serious flaw in Thailand's fire hazard regulations: Although the law mandates all public buildings – regardless of when they were built – must be furnished with such equipment, the actual enforcement is up to local officials.
And in the case of Pitakkiat Witthaya School, when the officials realized the building was not up to code, they answered the deaths of 17 girls by "reprimanding" the school's administrators and telling them to buy proper equipment. The upgrade never happened.
Investigators eventually closed the case without charging anyone, ruling the lack of smoke detectors as "an unforeseeable incident."
Suicide! Accident! Murder?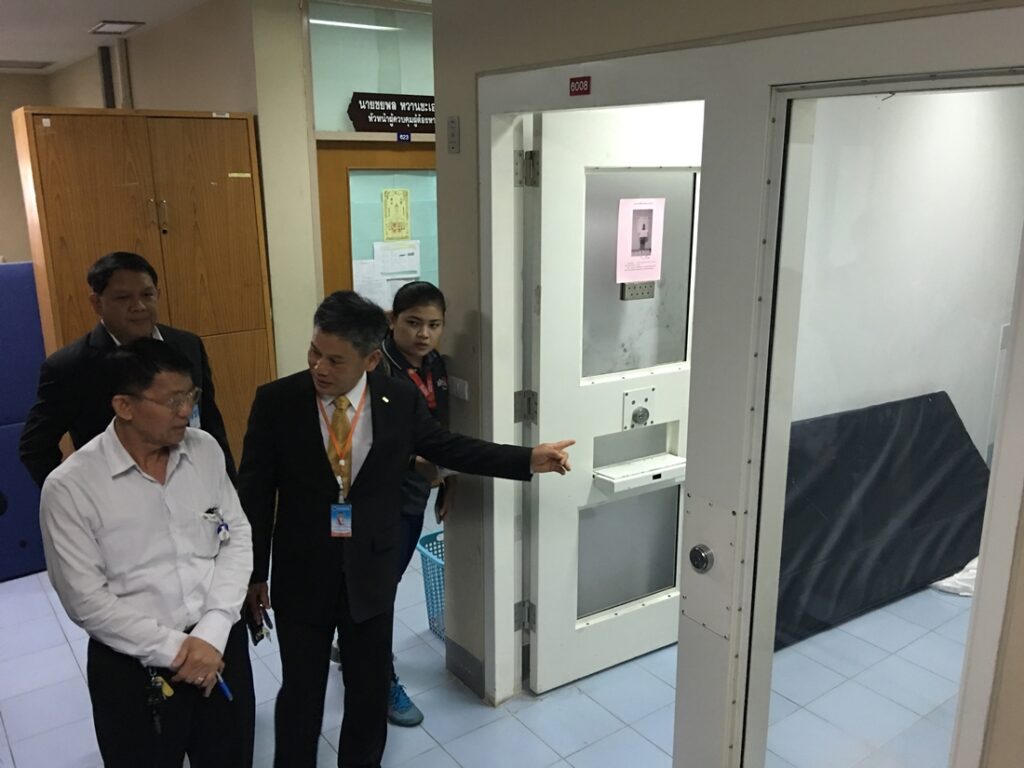 Land official Thawatchai Anukul was a key witness in a massive fraud case. He was accused of handing out public land deeds to wealthy resort owners in Phuket, Surat Thani and Phang Nga provinces. He is estimated to have given away public land worth about 10 billion baht.
His crucial testimony, which might have exposed a larger conspiracy, never reached the court, however, as Thawatchai was found dead in a holding cell at the Department of Special Investigation in the early hours of Aug. 30.
At first, the DSI said Thawatchai hanged himself, a claim doctors rejected as ridiculous for the bruises and injuries to his body. Few were impressed when the DSI responded by blaming the doctors – saying the injuries were the result of CPR gone wrong.
A formal autopsy established in October that Thawatchai was murdered. An ongoing inquest effort will determine who killed the former official. The scandal was just the latest in a long tradition of suspects dying under suspicious circumstances while in the custody of Thai authorities.
Small Corruption, Mass Casualties in the Case of the Missing Insurance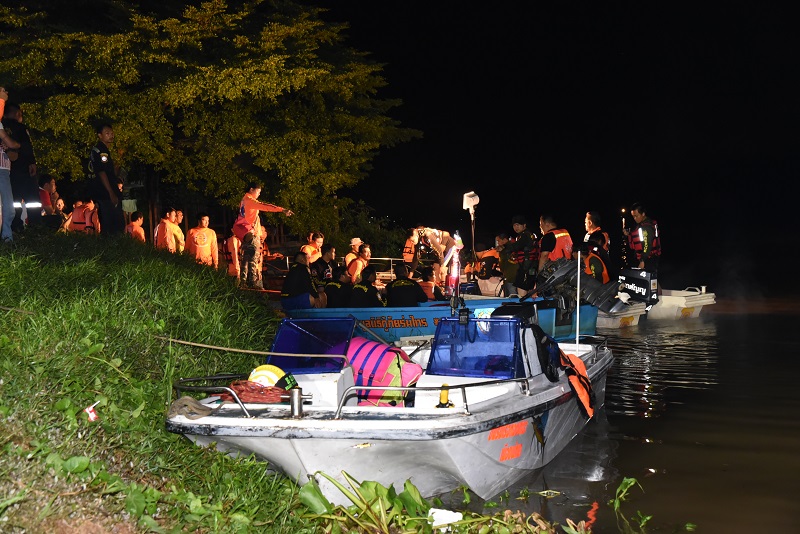 The tragedy of 28 religious pilgrims drowning in September didn't end with the deaths. It later turned out the insurance money which should have gone to the victims' families could not be paid because marine officials pocketed the premiums.
Sunthorn Pansueathong, who owned the boat that capsized after striking an embankment in Ayutthaya province, was shocked when police told him his boat license was renewed without the mandatory insurance, even though he paid officials at the Marine Department for it.
An investigation found the two officials who handled the license renewal kept the fees for themselves instead of passing them along to the insurance company, according to department director Sorasak Saensombat.
Both officials have been "transferred to inactive posts," and an inquiry is deliberating on their punishment, Sorasak said.
Sunthorn and boat captain Wirat Chaisirikul also face separate charges for overloading the vessel beyond capacity.
As for the families, the government takes no responsibility for its officials' wrongdoing.