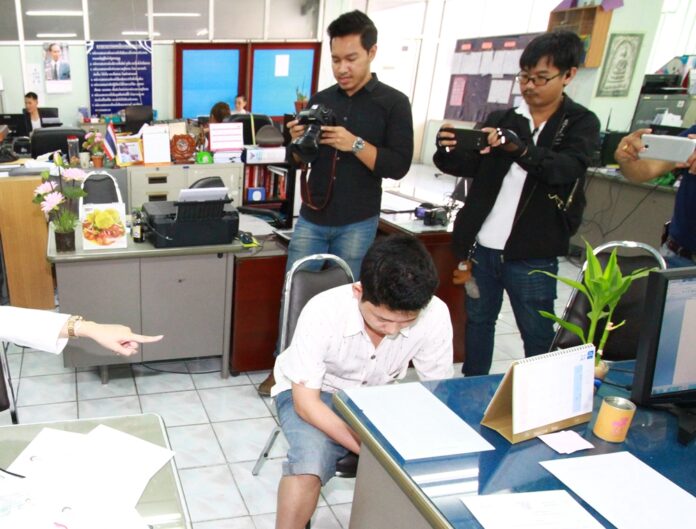 BANGKOK — A technician was fired from his job and behind bars Tuesday on suspicion of molesting a patient in a hospital X-Ray room.
Kiattipoj Intaseth was arrested and charged Monday for the assault, which took place at Muang Samut Paknam Hospital in southeast metro Bangkok. The 27-year-old suspect is now awaiting trial in prison, his bail denied by the court, according to a police officer in charge of the case.
"He's now in custody," said Lt. Col. Somyot Damchan, deputy chief of Samut Prakan police.
The victim told police Monday that she was admitted to the hospital at about 2am after a motorcycle accident left her dazed with a possible concussion. She was lying on a gurney and waiting for a brain scan when Kiattipoj, the X-ray tech, undressed and fondled her, according to the complaint.
The victim, whose identity is withheld as a possible victim of sexual assault, reportedly woke up and screamed for help, prompting Kiattipoj to flee. He was arrested later in the day after she filed her complaint.
Somyot said the hospital informed police Tuesday that it had expelled Kiattipoj.
Paraded before reporters today, Kiattipoj said he confessed to the charge, saying he was "confused" and exhausted from long hours of work.
He was charged with committing an indecent act on a person unable to resist. The charge carries a maximum penalty of 10 years in jail.