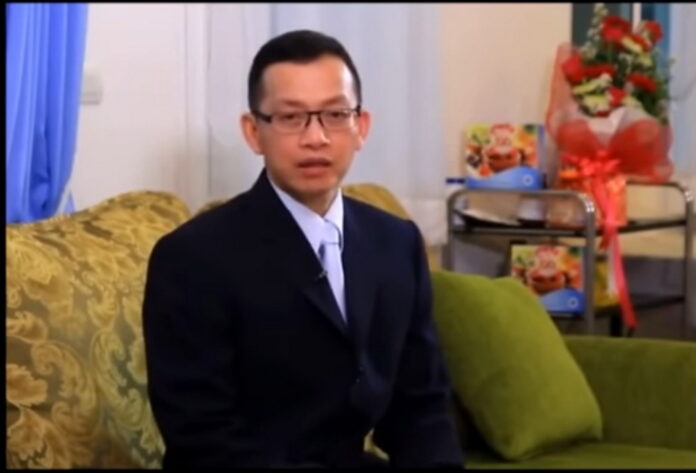 BANGKOK — An official working under His Majesty the King was fired Sunday for alleged misconduct damaging to the royal household.
Former Air Vice Marshal Chitpong Thongkum, who served in the King's bodyguard unit, was also stripped of his military ranks and royal decorations in a Sunday announcement, which said his offenses include stealing royal property, disclosing His Majesty's personal health records and failing to report to duty as required.
"[Chitpong] disobeyed his supervisors and conducted himself in a manner inappropriate for his rank and duty," the royal gazette said. "Furthermore, he slackened, neglected and skipped his duties. He conducted himself undeservingly of His Majesty's trusts, doing grave damage to His Majesty's Household."
For all of the alleged violations, Chitpong was stripped of the eight royal decorations he had received.
The announcement did not say whether the former officer would also face criminal charges, and it did not give specific details about Chitpong's alleged wrongdoing.
But an online search found that Chitpong, as well as serving in King Vajiralongkorn's bodyguard unit, worked as a physician and started his own health supplement company in November 2016, which he described in a video as a "direct sales" business.
In the video introducing his company Richkarherbs, he made references to suggest that His Majesty personally approved of his organic health products.
Note: Some details of this article has been been omitted to comply with the criminal royal defamation law.