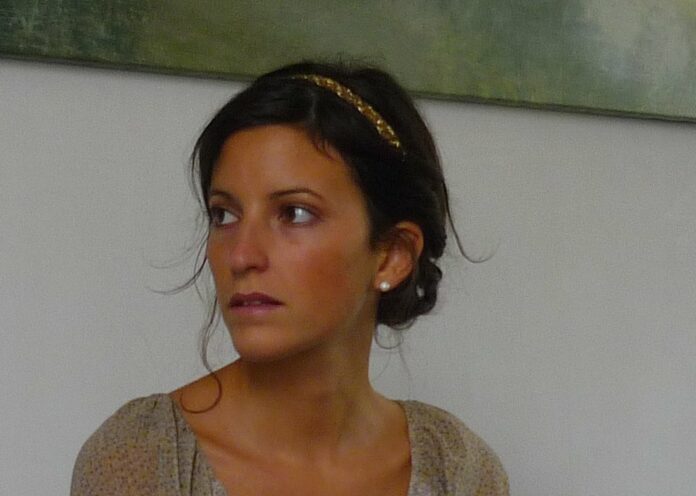 KOH TAO — Surat Thani provincial police have ordered officers on Koh Tao to reopen an investigation into the death of a Belgian tourist previously ruled a suicide, police said Friday.
The move followed news reports that Elise Dallemagne, 30, might have been murdered – contrary to what the police concluded in April, when she was found dead by hanging. Dallemagne's body was found April 27. She was the latest known foreigner to have died on Koh Tao, an island known for a string of traveler deaths since 2014 that have raised suspicions.
"After I saw the news, I ordered Koh Tao police to find more information about her death," Deputy Surat Thani Police Commander Preecha Kladsawad said. "We want to find out whether she was really murdered, as the news reports said."
Belgian media said Dallemagne last talked to her family on April 17 while vacationing on the island, 10 days before she was found hanged in the Tanote bay area. Police ruled at the time that she had committed suicide.
But one Belgian news website quoted her father as saying Dallemagne did not show any sign of depression which led him to believe she might have been murdered, while her mother was quoted as saying that Dallemagne's body was "hung and half devoured by lizards" in middle of the jungle.
In a Wednesday email, a German reporter living on Koh Tao said he had eyewitness' accounts that cast doubt on police explanation.
"We got knowledge by eye-witnesses that the body of Elise was wrapped up in old T-Shirts or some cotton and a fuel bottle was found in a nearby small bag, too," wrote Sam Gruber, who works for a German-language news site Der Farang. "The mother confirmed our information and was told by police anyhow that her daughter has hanged herself up in the jungle."
Gruber said he found it impossible to believe that Dallemagne committed suicide because she had already booked a travel to Bangkok prior to her disappearance.
The incident was not reported to the media at the time. Col. Preecha said this is standard procedure, though police usually publicize serious crimes through the media.
When a reporter reached out to Koh Tao police on Wednesday, two officers denied knowledge of the tourist's death.
"I don't remember any Belgians," Lt. Col. Napha Senathip said.
Another officer said he had not seen any case with the name Elise Dallemagne and added that police do not always open investigations into foreigners' deaths on the island. He also accused the media of portraying Koh Tao in a negative light.
"Sometimes, people just die on Koh Tao without [an investigation], because sometimes people just die," Lt. Col. Chokchai Sutthimek said. "That said, the media should stop portraying Koh Tao as an 'Island of Death,' because that's unethical journalism."
Patrick Govaert, consul of the Embassy of Belgium in Bangkok, said in an email Thursday that the embassy was prohibited from confirming whether a tourist named Dallemagne had died in Thailand.
Preecha, the deputy provincial police commander, said he could not yet give an estimate about when the new inquiry would finish.
Gruber, the German reporter, also criticized the police for keeping Dallemagne's death from the press.
"Why did police keep this case secret to this day? Without the mother's cry for help none of us would ever have come to know about this tragic death?," Gruber said in the email. "Was the intention of the police to silence the case in order to protect tourism in Thailand and especially not to allow a further revolt in the media about another female death on Koh Tao?"
Koh Tao's reputation as an idyllic resort island took a dark turn after two British backpackers were found murdered there in September 2014. Two Burmese migrant workers were later convicted of killing the tourists and raping one of them, though many skeptics believe they were "scapegoats" framed by local influential families.
More foreign backpackers died on the small island in the following years. Police rarely informed the press about those deaths until word got out through social media.

Additional reporting Asaree Thaitrakulpanich
Related stories:
Search Called Off for Missing Russian Woman on Koh Tao
Injustice Echos From All Sides Two Years After Koh Tao Murders