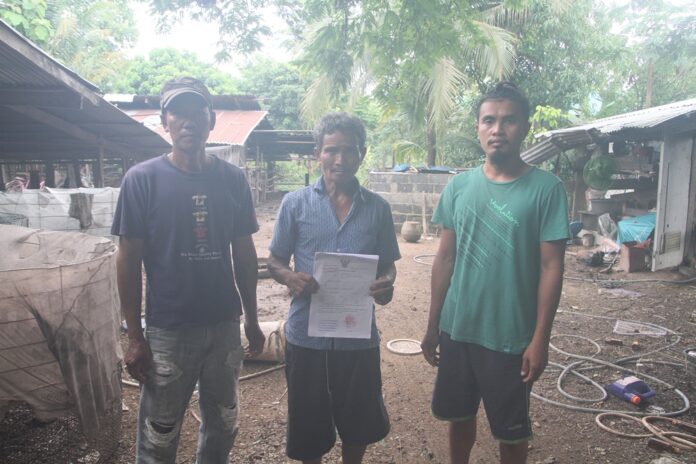 UBON RATCHATHANI — A businesswoman agreed Monday to withdraw a lawsuit against a man in northeastern Thailand after realizing she meant to sue someone else with the same name.
Suthin Poonsawat, 33 of Ubon Ratchathani province, was misidentified as another Suthin Poonsawat who owed 472,000 baht to a construction company. Suthin was the latest to fall victim to a common clerical error that has seen unrelated individuals hauled into court simply for sharing similar names with the accused.
Suthin received an order to appear two weeks ago on charges of stealing construction materials from Jaruwan Junwong's company.
On Monday, a lawyer representing Jaruwan told reporters he had withdrawn the charge after news got out that Suthin's only link to the alleged crime was his name.
In interviews with reporters, Suthin urged the plaintiff's attorney to be more cautious.
"I want him to treat this case as an experience for future cases," Suthin said. "Don't let the same error happen because it may damage other people."
A spokesman for the Attorney General said confusion over similar names is common in law enforcement and the courts.
"There are many people with the same names out there. Some names are used by more than 10 people," Somnuek Siangkong said by phone. "It happens a lot!"
Somnuek recalled anecdotes of a farmer being wrongly accused of investment fraud by a company he'd never heard of, and a 20-year-old man arrested by police who glossed over the fact the real suspect was 50.
The problem seems to be frequent.
In January, a 35-year-old woman was accused of land fraud, which she claimed to know nothing about. Just in May, a food vendor was named as a defendant in a fraud case involving over 14 million baht – a sum she said she couldn't even imagine having.
It later turned out they were both cases of mistaken identity.
The burden of proof in such cases falls on the accused to convince the court it was all a misunderstanding, said Somnuek, the AG spokesman.
"You have to bring evidence to explain to the court that you are not the person accused, then the court will hold a hearing," Somnuek said. "If it's proven that you were not the person being accused, the court will release you … and the prosecutor will withdraw the charge."
He added that an identification mix-up wouldn't be enough for the court to dismiss a case.
"Name errors won't affect a case," Somnuek said. "The credibility of a case depends on the evidence."
Related stories:
230,000 Baht Water Bill Declared Error