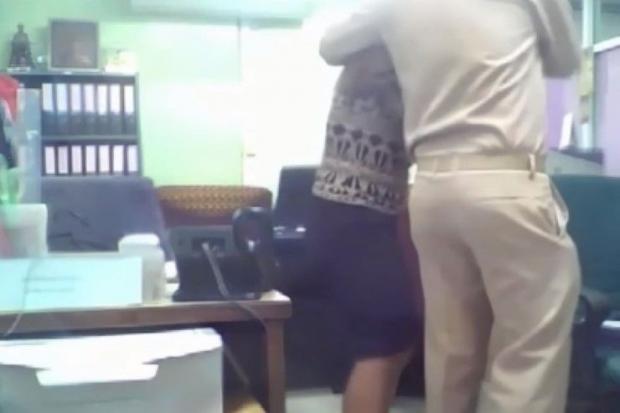 BANGKOK — A health ministry official faces expulsion for sexually harassing his employee for years, a ministry inspector said Monday.
Assadej Rattanaworaprasert was found guilty by a disciplinary committee looking into to allegations of serial harassment reportedly stretching back three years that only came to light after his accuser aired her grievances on social media.
"We have concluded the investigation and he was guilty of the allegation," ministry Inspector General Pisit Sriprasert said in an interview. "It was a serious disciplinary violation."
Read: Why Few Thai Women Are Saying #MeToo
The committee has recommended the government either expel Assadej or force him to resign as punishment, Pisit said. The former means he would lose all retirement benefits. The punishment has yet to be decided, but will be done so "very soon," Pisit added.
The victim complained to the ministry in August that Assadej, who worked in an administrative role, had harassed and groped her since 2014. The employee also posted a video to social media which she said shows Assadej restraining and aggressively groping her before she managed to break free and flee.
After the allegations surfaced and the subsequent uproar on social media, Assadej was transferred to another post, the ministry said.
In light of the complaint, Pisit said he has urged the officials to take sexual harassment more seriously.
"I issued a letter ordering all supervisors to lay down a system to solve this problem," the inspector said.
The ministry, which is in charge of the gigantic network of public hospitals and health services across the nation, has been hit by a series of scandals in recent months.
In March, a nurse stationed at a northern hospital said she was sexually assaulted by a doctor there. She accused the hospital directors of attempting to cover up the assault.
Last month, a ministry administrator drove his car over a guard at his office and fleeing the scene. The official, Yorn Chiranakhon, has been charged with attempted murder, DUI and hit-and-run after his victim was left comatose in critical condition.