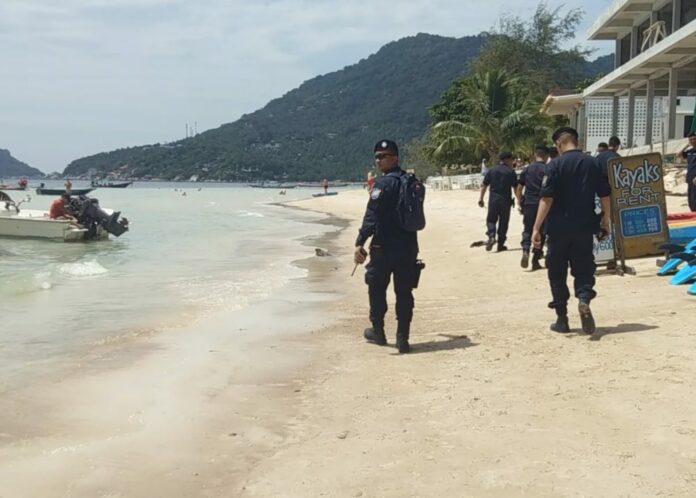 BANGKOK — Police said Tuesday that a dozen men will be arrested for sharing claims on Facebook that a British tourist was raped on the tourist island of Koh Tao.
Warrants were approved for arrest of the 12 after they shared posts by a Facebook page called CSI LA, which has been publishing reports about the alleged incident, deputy tourist police chief Surachet Hakpan said in an interview.
"We will begin arresting them tomorrow," Maj. Gen. Surachet said. "We know where they live. They are all in Thailand."
Once arrested, the 12 people who shared the news will be charged with violating the Computer Crime Act, Surachet said.
"It's distortion of facts, and it damaged the country," the officer said.
The alleged assault on June 26 was first reported by an English-language news site called Samui Times before CSI LA, which styles itself as a crowd-sourced investigative group, picked up the story and accused the police of a cover-up.
In a Thursday news conference, police said their investigation established no sexual assault took place as alleged by the woman's family.
Police are also seeking the arrest of CSI LA's admin, a Thai man living in Los Angeles called Pramook "David" Anantasin, and Samui Times editor Suzanne Buchanan, a Briton, on cybercrime charges. Both live outside Thailand, police said.