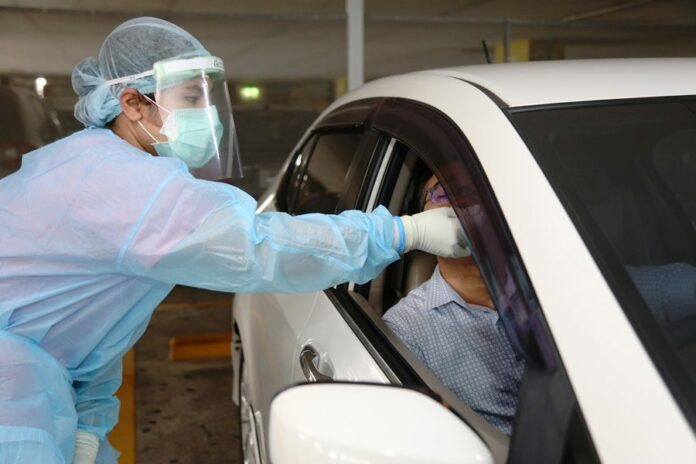 BANGKOK — Public Health Ministry on Monday confirmed the first case of locally transmitted infection from omicron variant.
Jakrat Pittayawong-anon, director of communicable disease section of the Public Health Ministry, identified the patient as a Thai woman married to a Colombian pilot. The husband returned from Nigeria on Nov 26 and went through a tourism sandbox program in Bangkok, initially testing negative for the virus. The pilot became ill and tested positive on Dec 10.
His wife, who resides with him in Pathum Thani province, eventually tested positive for omicron variant.
Suphakit Sirilak, Director General of Medical Science Department, said Monday the number of omicron cases has risen from one percent of new infections last week to three percent at present.
The World Health Organization reported Saturday that the omicron variant of the coronavirus has been detected in 89 countries, and COVID-19 cases involving the variant are doubling every 1.5 to 3 days in places with community transmission and not just infections acquired abroad.
Major questions about omicron remain unanswered, including how effective existing COVID-19 vaccines are against it and whether the variant produces severe illness in many infected individuals, WHO noted.
Yet omicron's "substantial growth advantage" over the delta variant means it is likely to soon overtake delta as the dominant form of the virus in countries where the new variant is spreading locally, the U.N. health agency said.
Additional reporting by The Associated Press