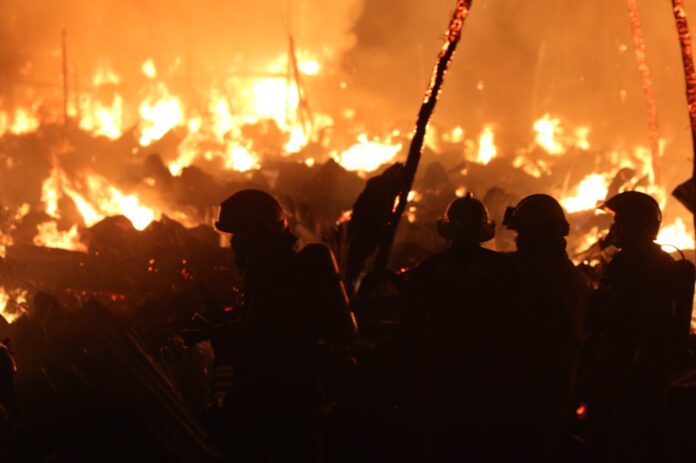 BANGKOK — A suspect was arrested Thursday evening in connection with the recent fire at a construction workers camp near Don Mueang Airport.
Suthep Pinngern, 60, was arrested yesterday in Kamphaeng Phet province where he was staying with relatives.
Admitting that he lived inside the room where the fire is believed to have originated from on Wednesday, Suthep, a construction worker for Italian-Thai Development PCL, denied committing arson by starting a fire which destroyed the accommodation of almost 1,000 of his colleagues.
"I left two fans, a TV and some extension leads plugged in before I walked out to buy booze," he said at the Metropolitan Police Bureau in Bangkok Friday. "I don't know how the fire started."
Suthep said he fled from Bangkok because he was afraid, although he claims that he had nothing to do with starting the fire.
Sanit Mahathaworn, Interim Bangkok police chief, believes Suthep started the fire intentionally driven by stress caused by family problems.
"We issued the arrest warrant based on information from witnesses and evidence," said Sanit. "But we can not give any more information at present."
Related stories: