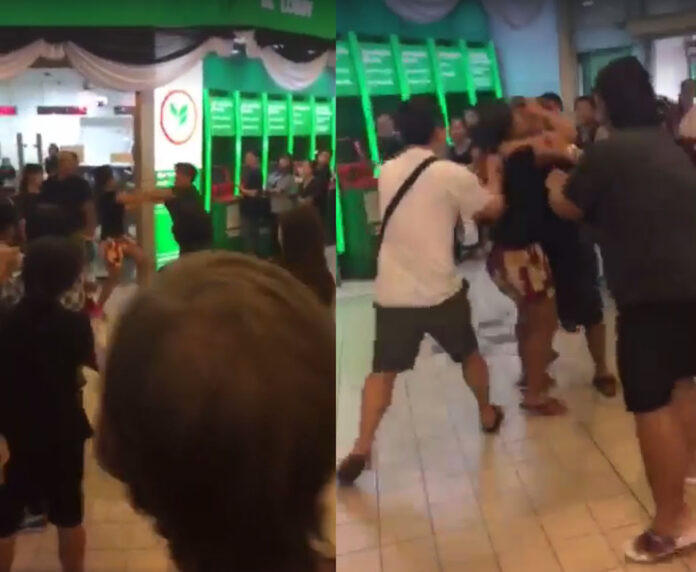 BANGKOK  — Chaos erupted Wednesday at a Kasikornbank branch when a woman cut in front of a group of younger people in a long queue to purchase new commemorative banknotes.
Lines started forming early in the morning to buy Kasikornbank's two special edition bills: one commemorating His Majesty the Late King Bhumibol's 60th birthday in 1987 and another the 100th anniversary of paper currency in 2002. Each customer was limited to one purchase.
But when a woman cut in line at a branch located at Big C Bangpakok in the capital's Rat Burana district, tempers flared.
In a clip of the ensuing fisticuffs posted by Facebook page Wanna Be Famous? Leave It To Me V.4, two women engage in an athletic slapfest, while onlookers try to break it up.
"Enough, enough! What's all this?" someone yells.
For some reason two men who had been trying to stop the two women almost get into a melee of their own.