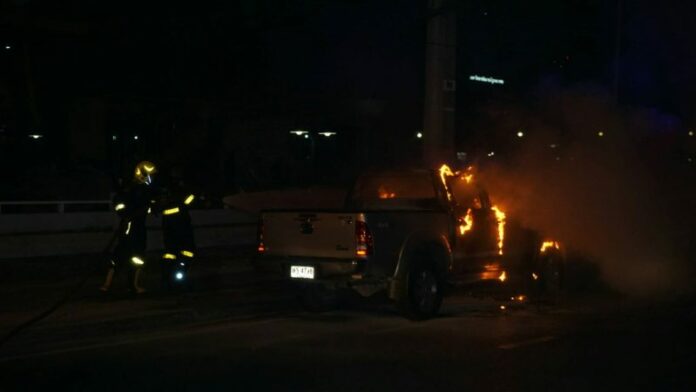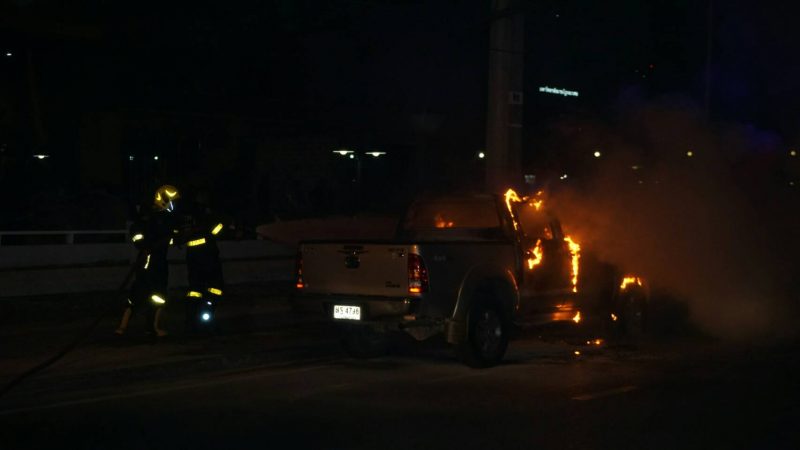 BANGKOK — A Toyota truck burst into flames as it circled a roundabout Wednesday evening in northern Bangkok.
Firemen and police rushed to the scene after the Toyota Vigo suddenly caught fire at the Bang Khen traffic circle as Kitti Halita, 21, was driving to meet his classmates at Phranakhon Rajabhat University. No one was injured.
As Kitti was passing near the Buddhist Enlightenment University, smoke filled the cab and flames erupted from under the hood. He quickly parked the Toyota and leaped from the truck as it was completely consumed by the fire. He had borrowed the truck from his father.
Police Lt. Nattapol Ratsupapong, who was at the scene, said Thursday that Kitti was not injured.
The flames took around 10 minutes to extinguish. Officials suspect that the sudden truck fire was caused by an electrical short in the engine compartment, but the truck was towed away for examination.