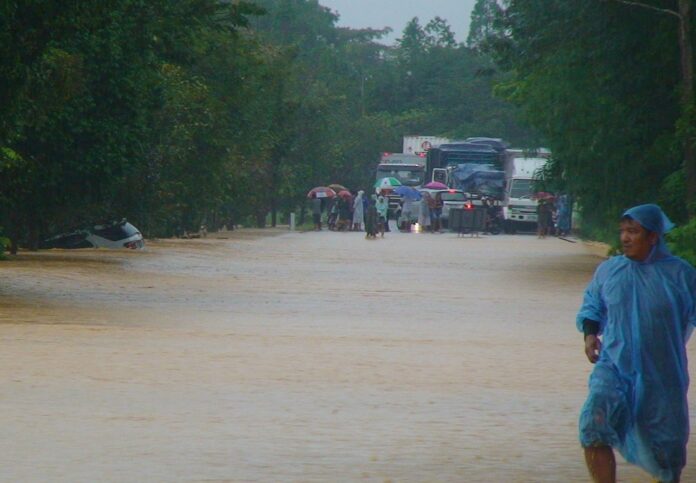 CHUMPHON — Severe floods continued to plague the south of Thailand on Wednesday, rendering a vital highway impassable to many vehicles while the death toll rose to at least 14 people.
Many motorists were forced to take detours after Route 41, which links south to north, was cut off Wednesday morning following days of heavy rain in Chumphon and its neighboring southern provinces. The flood prompted the military government to declare disaster zones in several areas including Koh Samui.
Read: Flash Floods Kill 11 in South, Heavy Rain to Continue
Fourteen people, including five students, have died due to the flooding, disaster officials reported Tuesday.
Meter-deep flood waters on a section of the highway in Chumphon's Thung Tako district meant only trucks could pass. Traffic police and local officials responded by directing motorists to side roads along the route, but some vehicles ended up getting lost in the confusion.
At least one car had to be rescued after it failed to heed warning signs and plowed into the flood, disabling its engine.
Police are advising motorists to use the seaside road in Sawi district before rejoining Route 41 in the unaffected area.
Meanwhile, security officers in Prachuap Khiri Khan were moving more than 100 patients from a hospital cut off by flooding to other facilities.