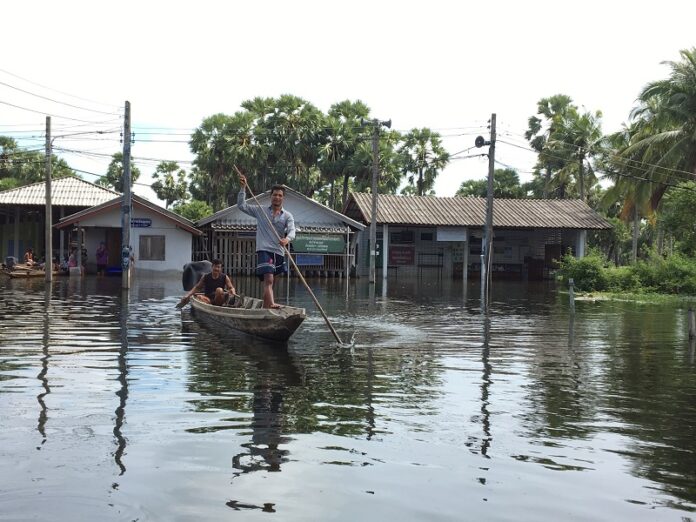 BANGKOK — A junta-appointed reform assembly donated 5,000 baht each out of their 110,000 baht salary to help ongoing floods in the southern region.
Two-hundred members of the National Reform Steering Assembly were asked by their president, Capt. Tinnaphan Nakata, Monday to donate a small sum of their salary to help support the nearly one million people affected by flash floods in the southern provinces.
To provide instant assistance before noon, two members, police Lt. Gen. Suwira Songmetta and Seri Suwanpanon volunteered to pay one million baht in advance as the assembly's reserved budget could not meet the sought amount.
The death toll had reached 21 as of Monday afternoon and two people remained missing as a result of the ongoing floods affecting 12 provinces in the southern region. Damages were expected to not exceed 15 billion baht, the Joint Standing Committee on Commerce, Industry and Banking said Monday.
The reform steering assembly was formed in October 2015 to succeed the National Reform Council which was scrapped after it voted against the draft charter. With a slightly different name, the steering assembly serves mostly the same function by proposing laws and studying issues related to what the junta wants to reform.
Each member appointed by Prime Minister Prayuth Chan-ocha receives a 71,230 baht monthly salary plus an extra 42,330 baht payment resulting in 113,560 baht monthly allowance.
The president receives more at 119,920 baht, while the vice presidents get 115,740 baht every month.
Related stories:
19 Die as Floods Continue to Submerge South