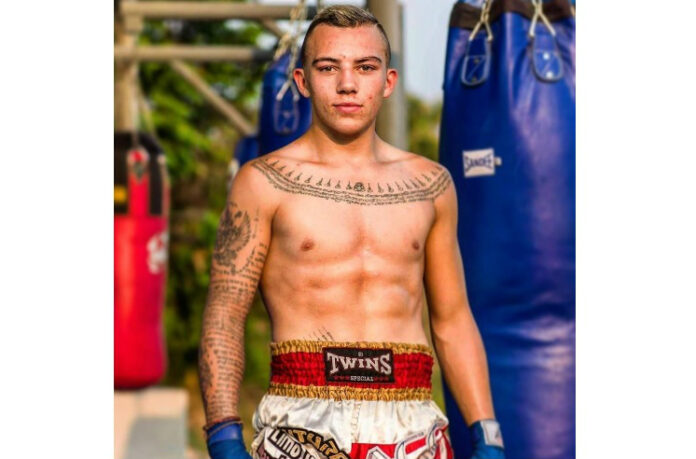 KORAT — A Scottish Muay Thai fighter died of suspected heatstroke Sunday morning in Korat while trying to lose weight before an upcoming fight.
Jordan Donald, or Jordan Lamnammoon Muay Thai, was found dead in his heavy sweat suit at about noon on Sunday in a field near his hotel, before his scheduled boxing match against Cambodian rival Khon Bola.
According to Capt. Prachakorn Promduang, the boxer was last seen on Saturday night at his hotel. His trainer Kuekrit Kamolrit told police that the 21-year-old boxer had aimed to lose 3 kilograms to meet the 61-kilogram weight class for a match Sunday night.
Kuekrit said he believed Donald's death resulted from a severe heatstroke; however, Prachakorn of Pho Klang Police said nothing could be confirmed before the autopsy results were made public.
Jordan trained in Ubon Ratchathani's Lamnammoon boxing camp. He was known in the world of Muay Thai as the jom serng (Isaan dance master) as he would perform a northeastern traditional dance and blow a khaen bamboo mouth organ before his fights.