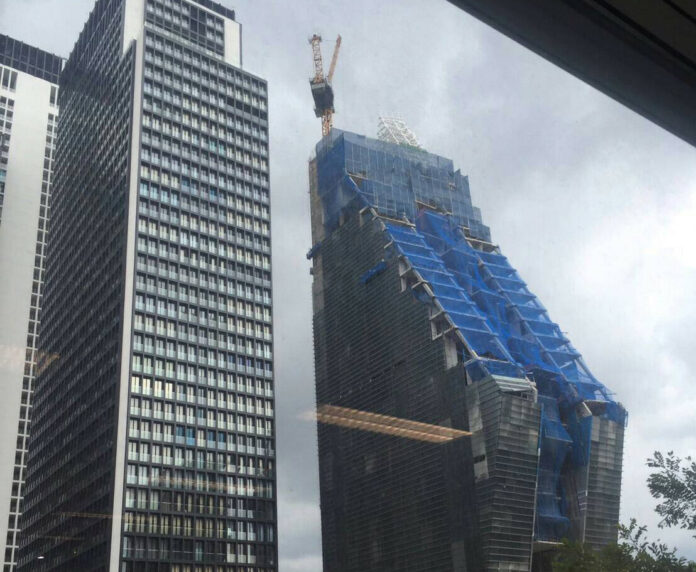 BANGKOK — Worries that a building being built downtown was at risk of collapsing were laid to rest Tuesday by local officials who explained it was just designed to look that way.
Concerned citizens gathered Tuesday at the construction site on Phloen Chit Road where the building's angled appearance sparked concern about its structural integrity to hear district officials and site management say it was part of the design.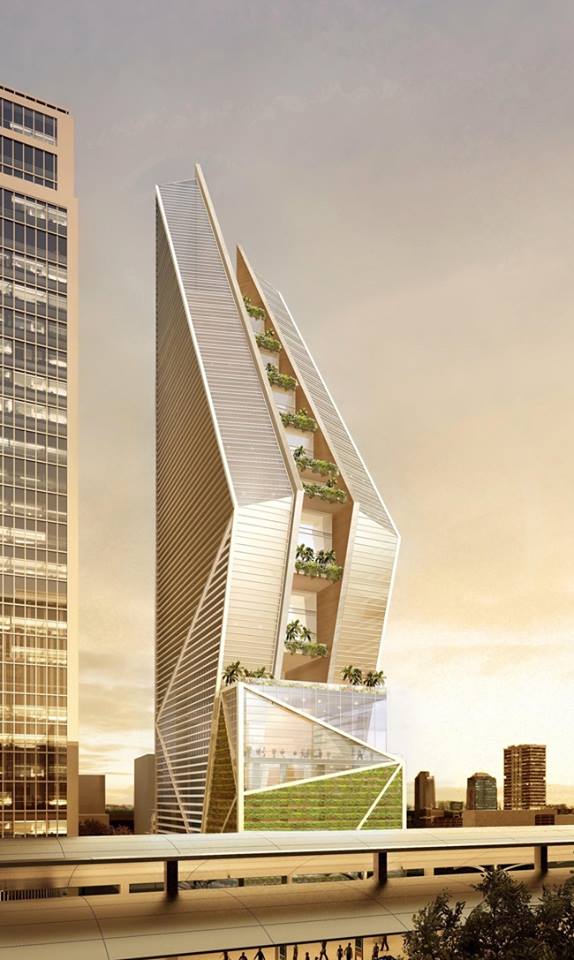 "The building isn't crooked or leaning over, it's part of the architectural design," Morakot Sanitthangkul, Pathum Wan district director, said."Let me confirm for everyone again, for the fourth time: It's part of the 3D design."
The panic was kicked off by photos posted to social media tagging traffic news organization JS100. The posts said the under-construction building across from Mahatun Plaza near BTS Phloen Chit looked in danger of collapse.
Police say they will prosecute whoever raised the question.
Police chief Sanit Mahathavorn ordered Lumpini police officers Wednesday to find whoever first posted photos of the building on social media to prosecute under the Computer Crime Act for spreading false information, which is punishable by up to five years in prison and a fine of 10,000 baht.
The 120-meter, 32-floor building will be the Rosewood Bangkok hotel when finished in February. It has been under construction since May 2015.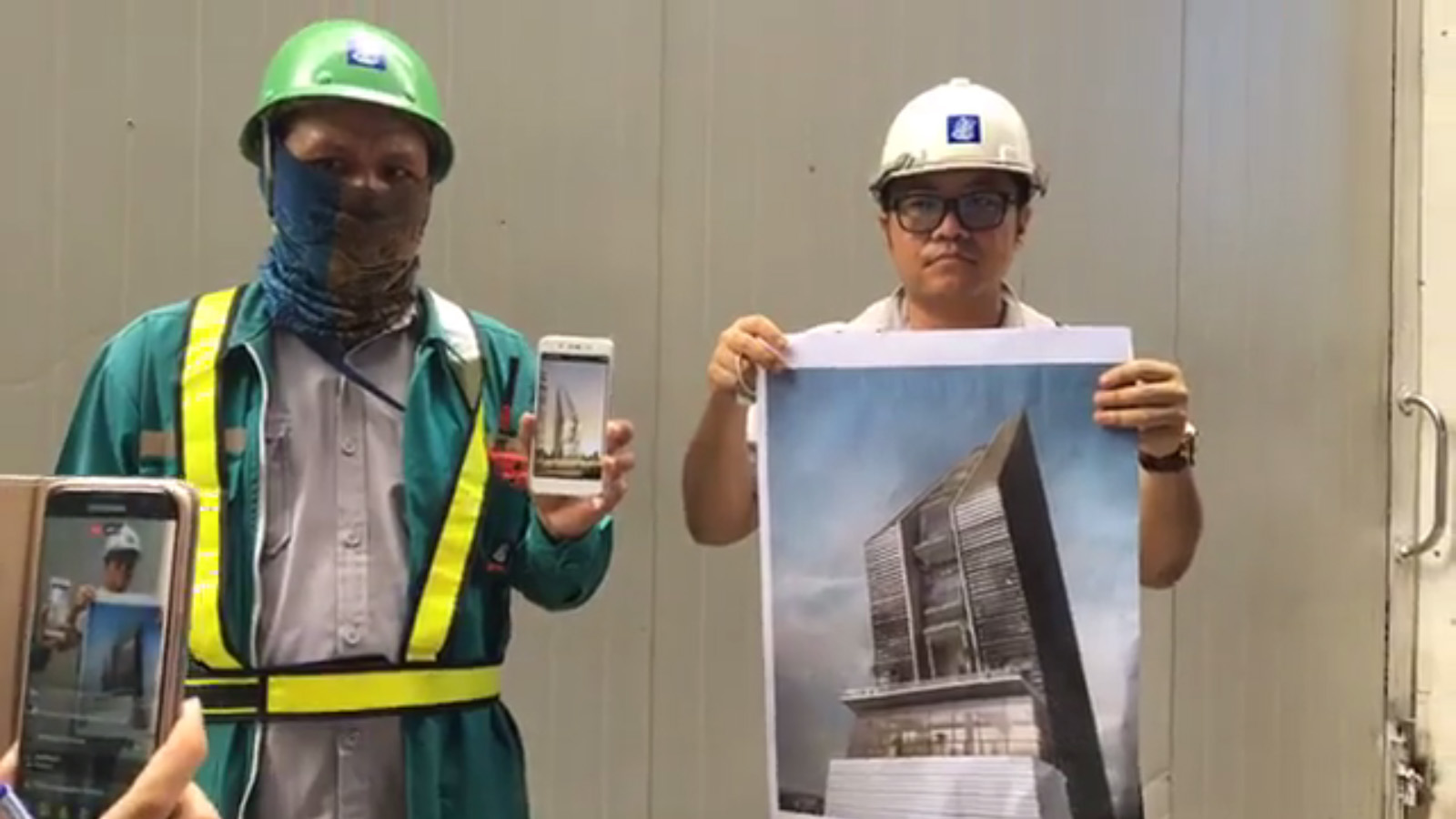 หาความครีเอทจากคนบางคนไม่ได้เลย #ตึกเอียง

— ปริ้นส์อีสเพอร์เฟค (@PrinceofPoor) August 15, 2017

"Some people really aren't creative," tweeted PrinceofPoor.
ไม่ต้องไปไกลถึงอิตาลี เราก็มีอะไรเอียงๆให้ดู #ตึกเอียง #เซียร์ http://t.co/WSn1L02wzs

— tao88 (@tao88) April 17, 2013
"We don't need to go all the way to Italy to see crooked buildings," Tao88 tweeted.