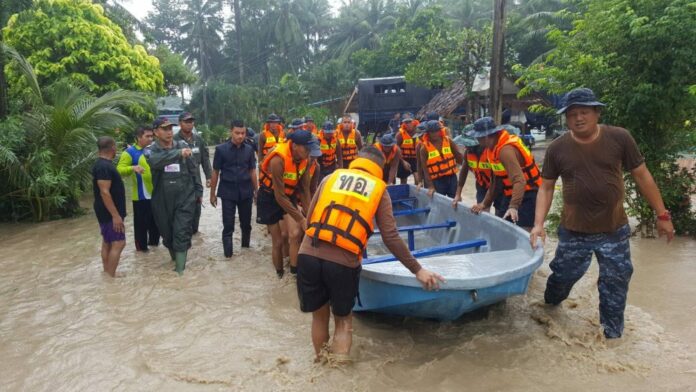 PRACHUAP KHIRI KHAN — Massive flooding which has ravaged dozens of provinces in recent weeks and killed at least 20 people is still affecting Isaan, while the south is drying out Thursday from a fresh monsoon.
Water levels are still high in 10 central and northeastern provinces, where flooding that began in late July has been blamed for 18 deaths. Provinces which remain affected include Nakhon Sawan, Sing Buri, Ayutthaya, Suphan Buri, Maha Sarakham, Roi Et and Khon Kaen, where some of the worst flooding was beginning to recede.
"We are working with local provinces to give aid to the affected as quickly as possible by building temporary shelters and supplies," said Chaiyapol Thitisak, director of the Department of Disaster Prevention and Mitigation.
In the south, at least two provinces – Prachuap Khiri Khan and Songkhla – were flooded when a powerful monsoon struck Wednesday. No deaths were reported and disaster officials are striking an optimistic note.
"Today, everything is normal in Prachuap," said provincial deputy Chaiyawut Khunatimapan. "There were no deaths or even property damage. We prevented a disaster successfully and solved all the problems. There has been no effect on locals."
Disaster officials said Thursday that overall, things were improving. As of Tuesday, about 900,000 people had registered for compensation.
Flooding is a perennial problem, but this year's wet season brought hardship to points throughout the nation.
Farmers in the eastern province of Buriram had to wade in meter-high water to harvest rice that had begun to rot. In the northeast, Maha Sarakham residents traveled by boat to go attend Thod Kahtin festival. People in the central province of Phichit traded cars for longboats when water reached over two meters. Vegetable prices soared just in time for the Jae Festival due to lower-than-average harvests.
Nearly a quarter of a million people in 88,000 households in the affected central and
northeastern regions are still affected by flooding. The central provinces have been used to hold back water for months to shield the capital from flooding, especially in the run-up to Rama IX's funeral late last month.
Chaiyawut said that the rain in the south, which fell in intervals starting Wednesday, fell into reservoirs which had "plenty of room" for the rain. In seaside areas, officials removed vegetation blocking water from flowing down to the sea and therefore eased the flooding, he said.
Read: Flooded Provinces Shield Bangkok From Calamity at Sensitive Time
Still, 10 households were evacuated yesterday in the Ang Thong tambon of Prachuap Khiri Khan, where flooding reached 50 centimeters. Water climbed to 30 centimeters in Songkhla and officials rushed to pump the water into Songkhla Lake.
Prachuap Gov. Pallop Singhaseni issued a warning Wednesday at the provincial Disaster Prevention and Control Center that a northeast monsoon would bring heavy rains to the region and the Gulf of Thailand.
"We told people living on flat land to put their items up high," Chaiyawut said. "We warned people beforehand."
In Khon Kaen in late October, flooding reached as high as 150 centimeters, as it did in surrounding provinces. A critical dike was repaired just as junta leader Prayuth Chan-ocha arrived to survey the damage on Oct. 31.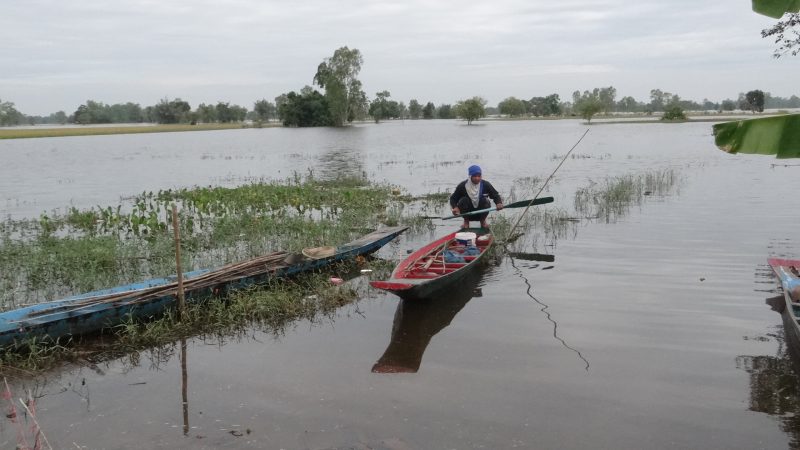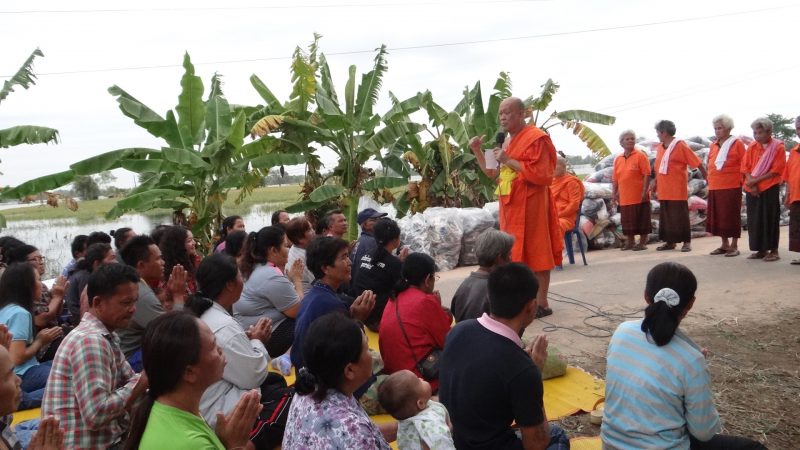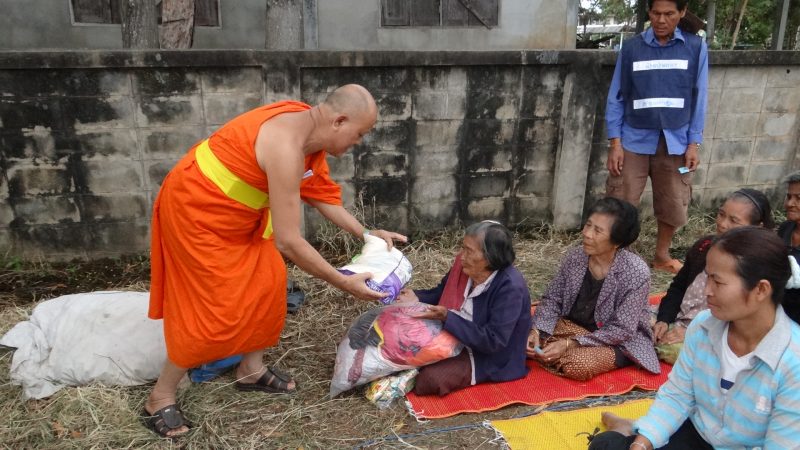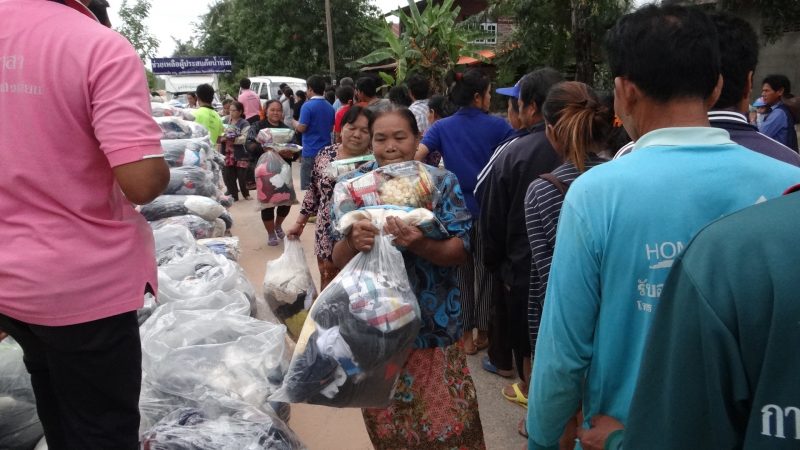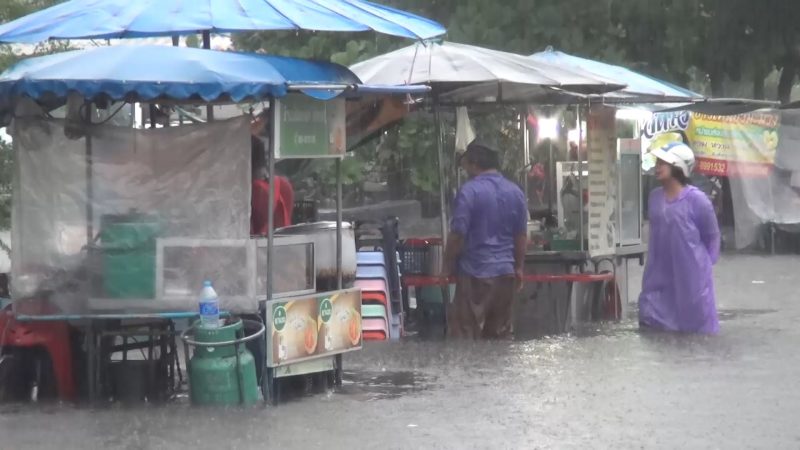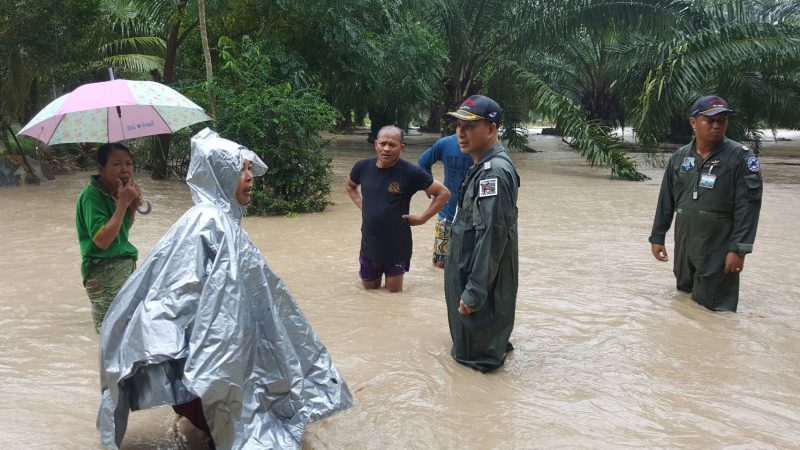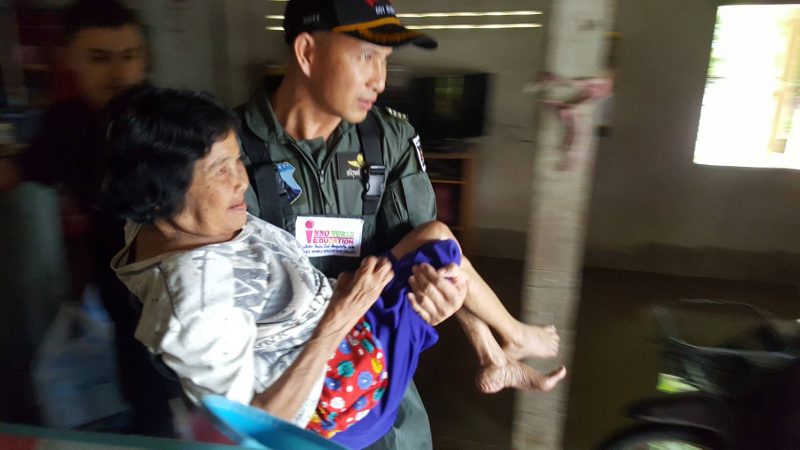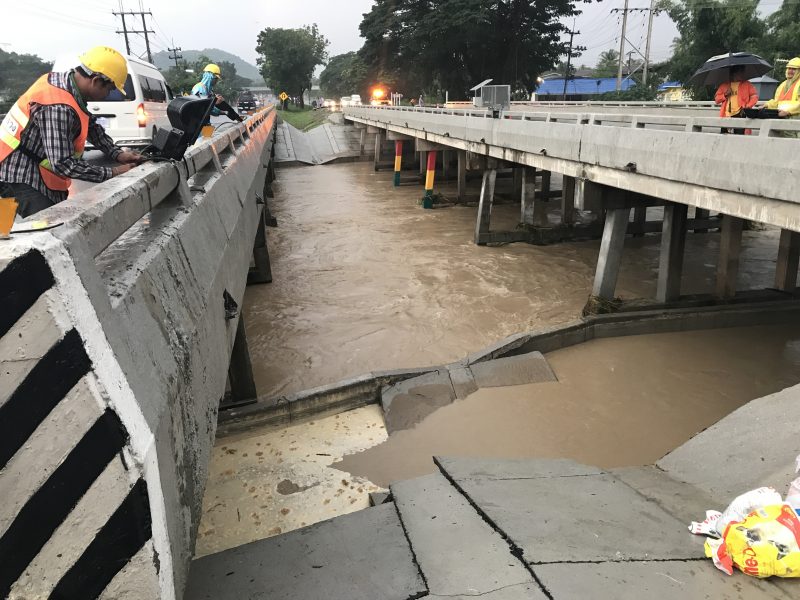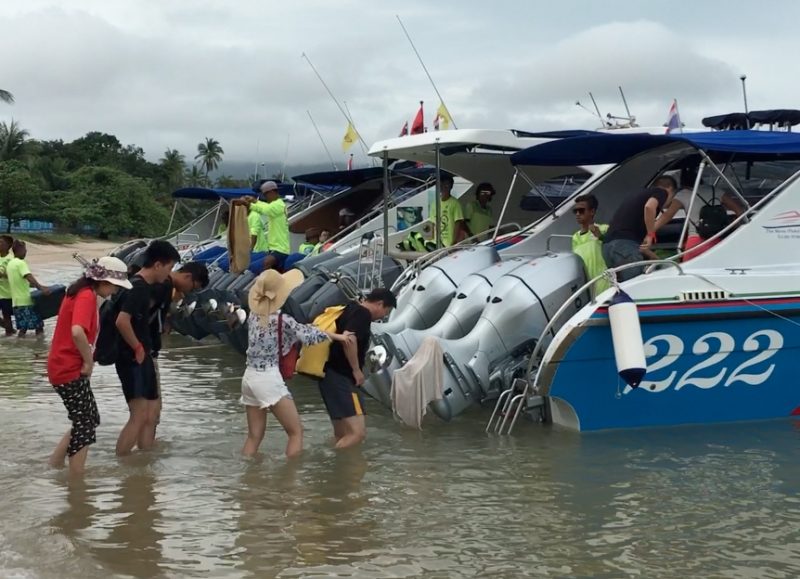 Related stories:
Flooded Provinces Shield Bangkok From Calamity at Sensitive Time
After Floods, Veggie Prices Soar as Festival Begins
As North Floods, Major Dam at 100% Capacity
Tropical Storm Inundates Thailand, Kills 2 So Far (Photos, Videos)