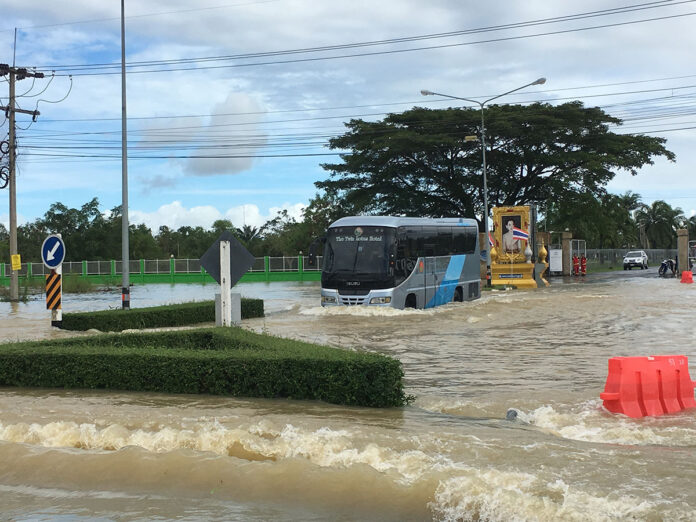 NAKHON SI THAMMARAT — A southern provincial airport remained closed a second day Thursday as two more bodies were recovered from deadly floodwaters, bringing the death toll from the regional flooding crisis to eight.
The severe flooding that has persisted for the past month in the region caused the Nakhon Si Thammarat Airport to be closed Wednesday, a day after a bus flipped 60 kilometers to the north, killing two women who were sisters.
"We will close on Thursday, extending the closure for another day because we will need to check the weather, water levels and electrical systems," Darun Saengchai, airport director, said today.
Those planning to fly into the airport should check with their airlines for flight changes. Darun says the airport plans to reopen Friday unless weather conditions take a turn for the worse.
Read: Unchecked Development, Poor Planning Set Stage for Flood Crisis
On Tuesday night, floodwaters swept away a bus shuttling 50 people along the Surat Thani-Nakhon Si Thammarat Road in tambon Thung Sai. The bodies of Jan Kamkeaw, 68, and Manee Kamkeaw, 63, were found the next morning, 300 meters from the accident.
It took hours for rescue workers to retrieve the Kamkaew women's bodies since water levels continued to run high.
The transport bus was on the way to the Tha Sala district for a funeral when it was pushed onto its side by a flash flood. The rest of the passengers were safe.
The southern flooding, a nearly annual occurrence, claimed the life of a nurse driving at night in Trang on Friday and five others in seaside areas of Songkhla province on Monday, bringing the number of fatalities to eight.
Local city planners, flood relief officers and environmentalists attribute the severity and persistence of the flooding to poor infrastructure, urban sprawl and wetlands destruction.
Footage of the flooding Tuesday night in Nakhon Si Thammarat.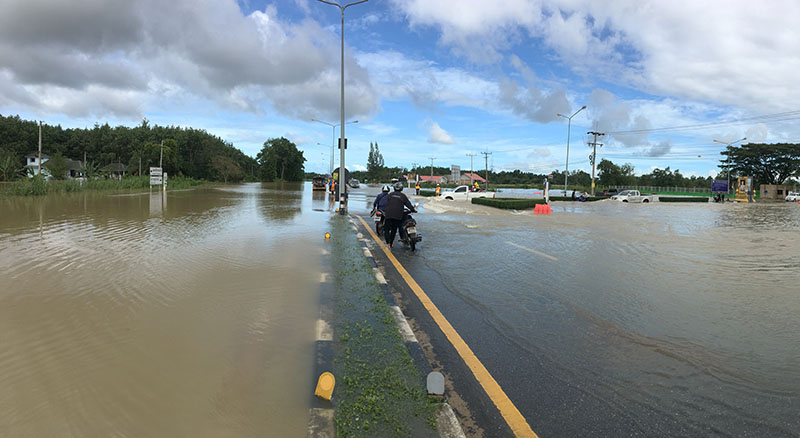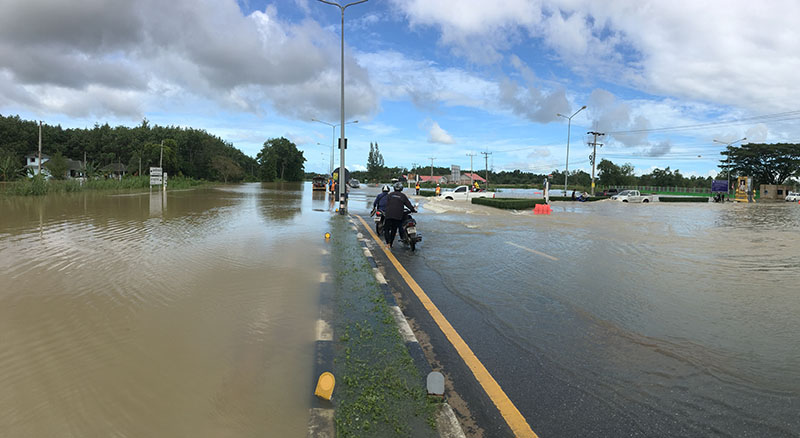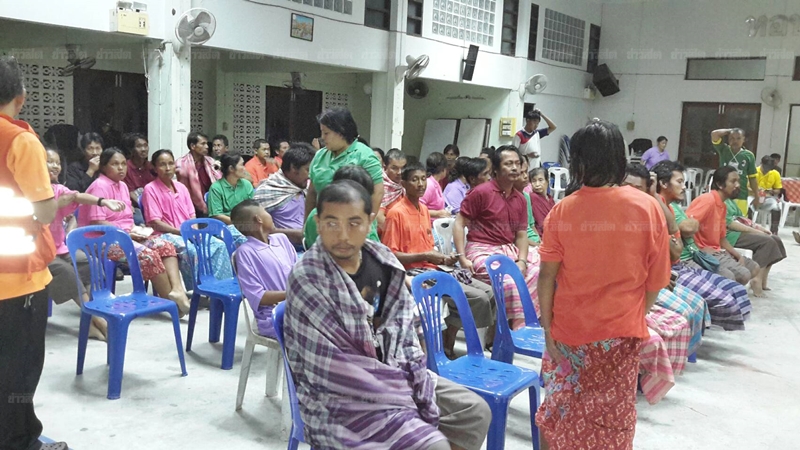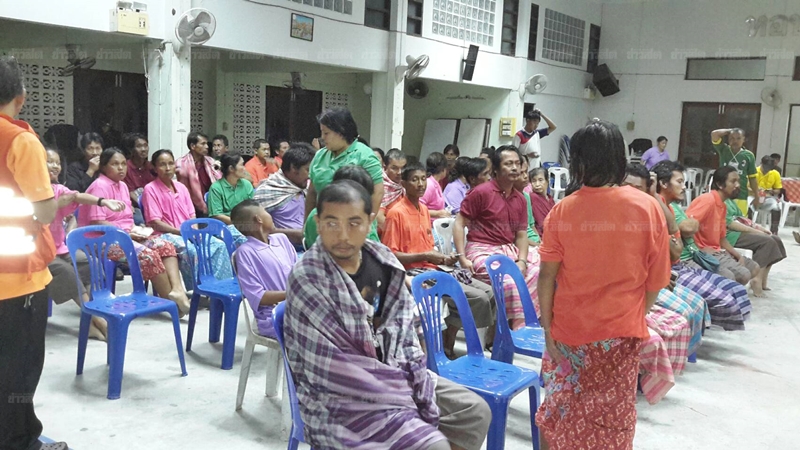 Related stories:
Southern Flooding Claims First Victim (Video)
Unchecked Development, Poor Planning Set Stage for Flood Crisis