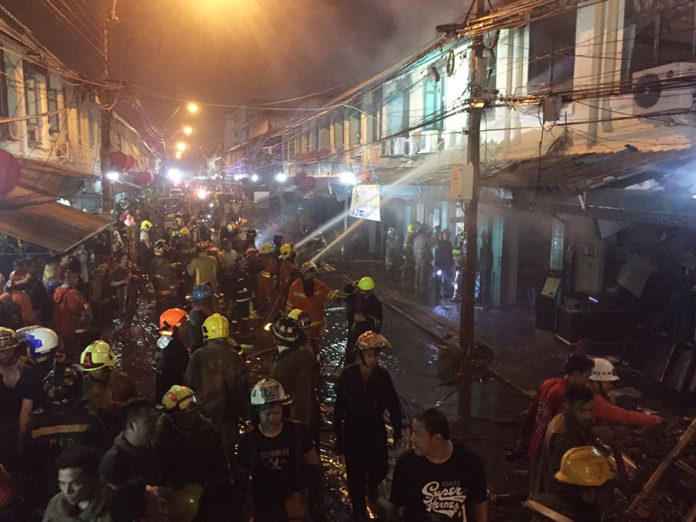 BANGKOK — Residents in the old quarter of Bangkok had to flee their homes early Monday morning after a fire broke out and destroyed over a dozen historic shophouses.
Thirteen two-story wooden shophouses on Phraeng Nara Road were engulfed in flames at around 1am. Firemen took over an hour to put out the blaze. There were no reports of death or injury.
Witsanu Purawat, 67, owner of house No. 89 where the fire allegedly began, was being questioned by police, according to Capt. Leodchai Puelongchai of Samranrat police.
The shophouses on Phraeng Nara Road were reportedly built in the reign of King Rama V over a century ago. The estimate damage of the property has been not yet concluded, said Leodchai. The buildings belong to the Crown Property Bureau.