NAKHON PATHOM — A barge pilot was hit with a minor fine Thursday morning after his vessel smashed into a bridge and caused it to collapse.
The bridge in front of Wat Thaiyawat across the Thai Chin River in Nakhon Pathom province was destroyed after Sumet Tappandee, 35, lost control of the soybean-carrying barge and rammed it into one of the bridge's pillars.
The operator said he was sailing from Ko Sichang to deliver a shipment to an oil factory when the engine shut off and the rudder stopped working, causing the boat to smash into the bridge.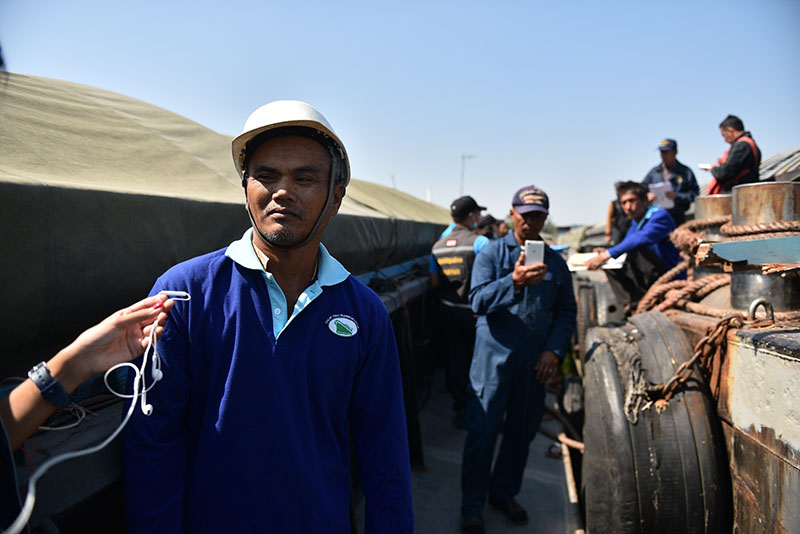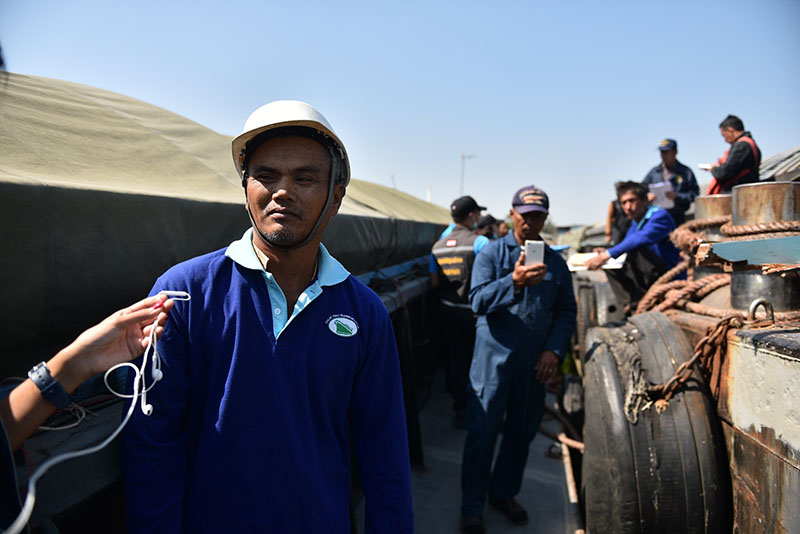 "Luckily I wasn't at the front of the boat but at the back today," crewmember Sathit Kasemwong, 43, said Thursday afternoon. "Usually there's someone stationed at the front and back."
There were no reports of injuries or deaths.
In the afternoon, Sumet was taken to Nakhon Chai Si Police Station and fined 2,000 baht for possessing an expired boat license since 2012. Police said he will be fined for property damage.
Thai Vegetable Oil Public Company Limited – for which Sumet works – said it would provide free transportation from 6am to 9pm from Friday onward for students and commuters who usually used the bridge.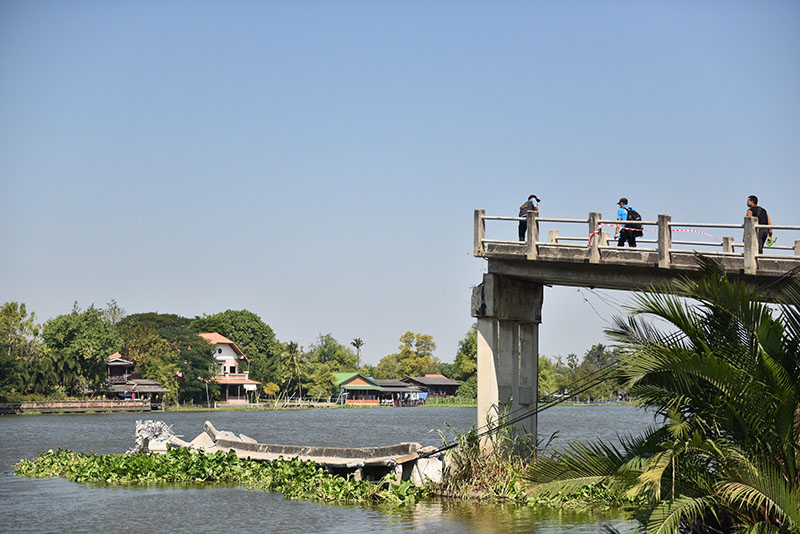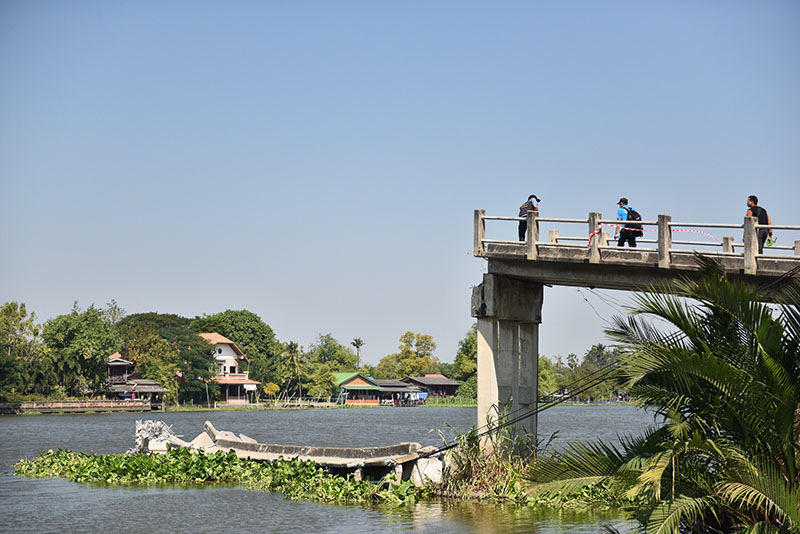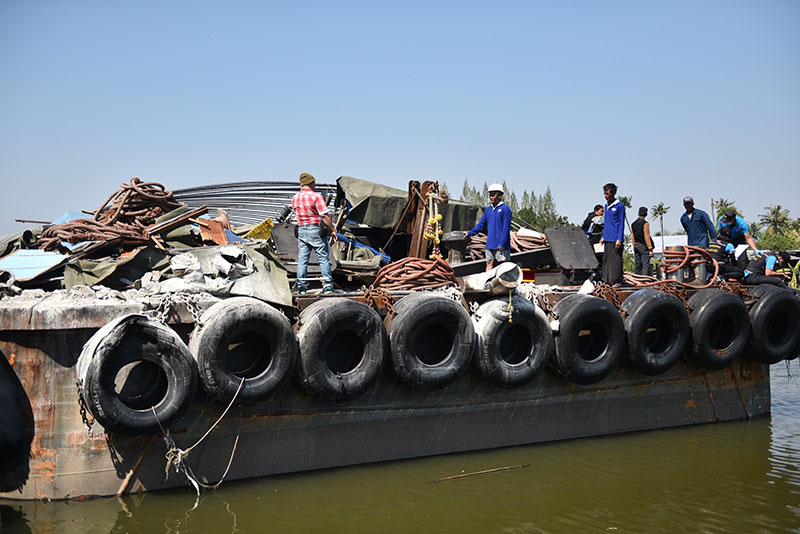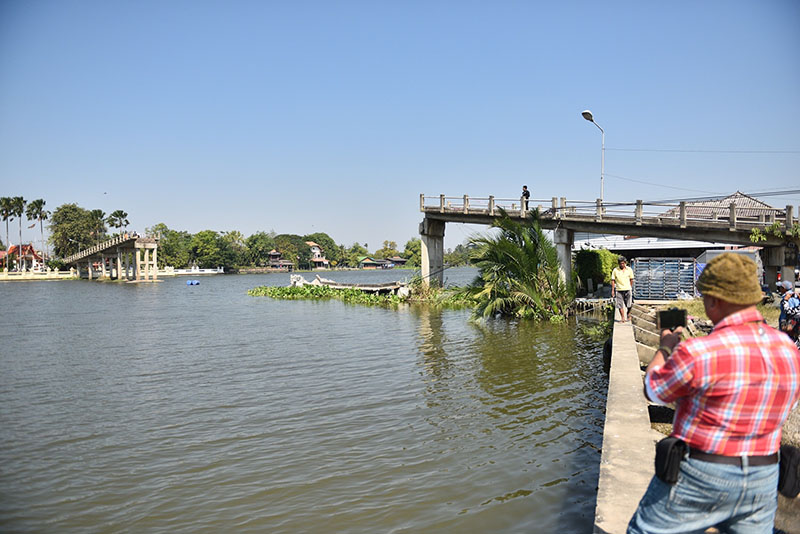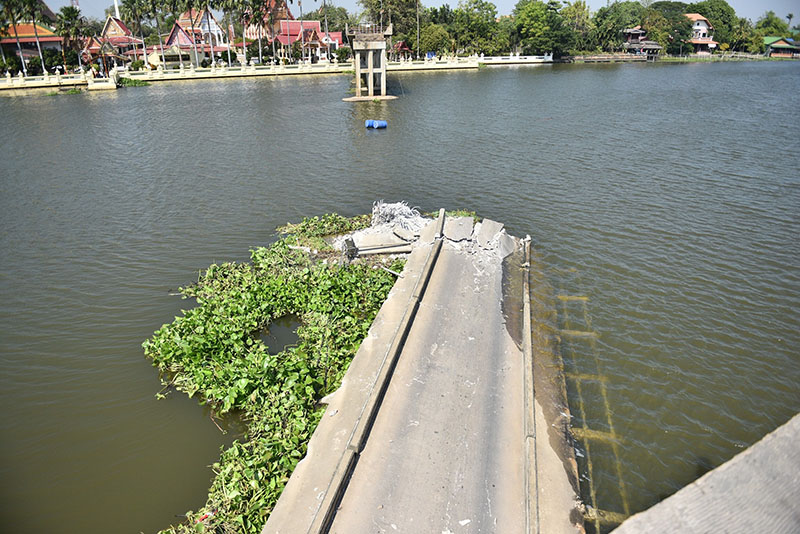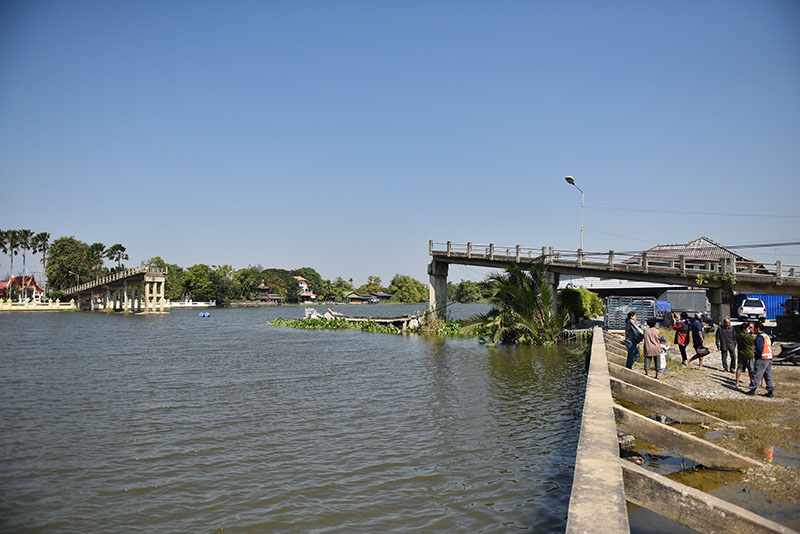 Correction: An earlier version of this story said it was a tugboat that struck the bridge, when it fact it was a barge.