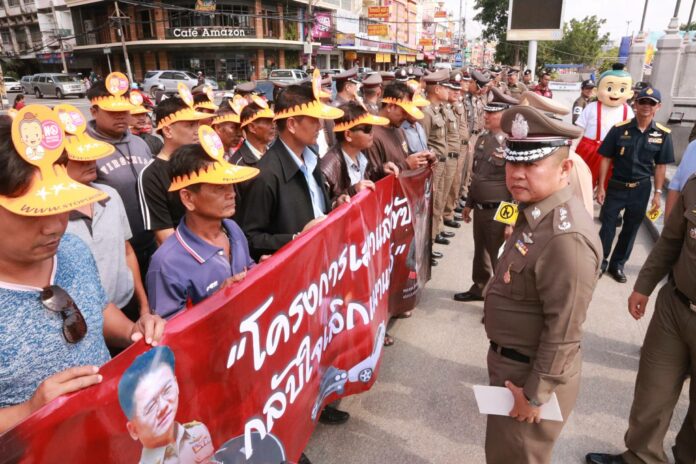 BUENG KAN — The Songkran road mortality blame game has claimed the jobs of the top cops in provinces which saw the most death during the long holiday.
The provincial police commanders of Bueng Kan, Phetchabun and Amnat Charoen were due to be removed from their posts Thursday for overseeing the highest per capita road deaths during the week-long holiday period in their jurisdictions.
Police commissioner Chakthip Chaijinda announced Wednesday he was ordering the transfer of San Photraksa of Phetchabun, Thawai Booranarak of Amnat Charoen and Teewa Boondamneon of Bueng Kan, all majors general, for alleged negligence during the so-called "seven dangerous days" that ran April 11 through Tuesday.
"I did my best," Teewa said by phone Thursday.
Teewa said that during this Songkran season, seven people died in Bueng Kan in road accidents, a high death rate for a sparsely populated province of around 423,000 people.
"Most of them drove off the road or ran into trees. Two people died in a motorcycle crash," said the former commander. "We police focused on preventing drunk driving and making people wear helmets."
When the long holiday ended with 418 road deaths – more than last year – the authorities who had been vowing strict measures to rein in the red asphalt were striking defensive postures.
The head of the interior department came out Tuesday  to say police and law enforcement alone cannot solve the problem of Songkran road fatalities.
Asked if he thought his punishment was fair, Maj. Gen. Teewa said he would do as ordered.
"I can't comment on that. But I will continue to be disciplined. I have to go where they transfer me," he said, adding that he was awaiting an official order reassigning him to Bangkok.
Thawai declined to be interviewed Thursday morning.
According to statistics provided by a private road safety advocacy group, April 11 through Tuesday saw 17 people died on the roads of Phetchabun, which has a population of a little under 1 million, while 8 died in Amnat Charoen, which has about 378,000 people.
Speeding edged out drunk driving as the top cause of death; most of the incidents involved motorcycles. Thai roads are not much less dangerous on the other 358 days of the year. This year's average of 60 daily fatalities was below the annual daily average of 66 reported in 2015.
On Friday, the first official day of Songkran, six people alone died in Phetchabun, the highest number in all provinces.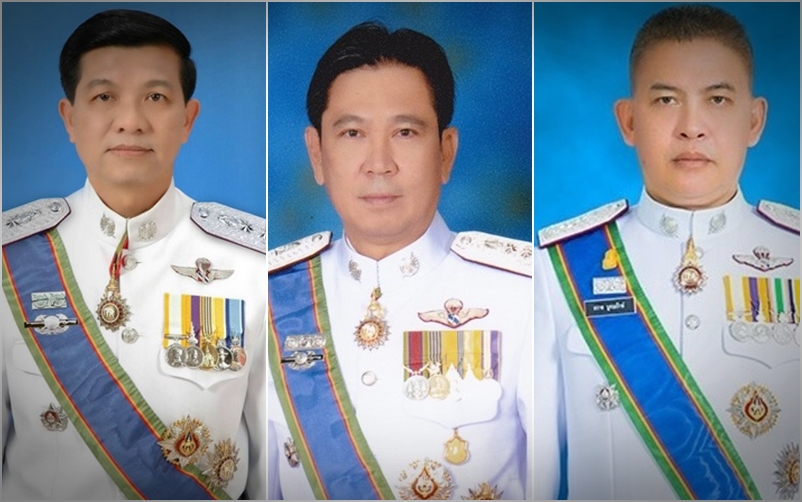 Related stories:
Songkran Death Toll Surges to 418
Laws Can't Solve Road Deaths: Interior Minister