KRABI — That feeling when you get so big, one duck isn't enough.
Animal rescue workers in the southern province of Krabi said it took them hours to subdue the largest python they've encountered this year after it was discovered Friday snacking on a noodle shop's ducks.
The 6-meter python, which weighed a whopping 51 kilograms, slithered into the duck pen at the Guay Tiew Ped Khlong Krabi Yai restaurant in Krabi City and spent the whole night swallowing an untold number of feathered fowl before rescue personnel wrestled it into submission this morning.
"This is the largest snake we've caught in a year. It's even longer than our rescue van," said Amnuay Senlae of the Prachasansuk Krabi Foundation.
The duck noodle shop owner called animal rescue Thursday night to after they noticed that a python had snuck under a pile of wood in the duck pen. Rescue personnel arrived Friday morning. Due to the length and mass of the snake, the four men took over an hour to prod the snake it of the pen and grapple with the beast before successfully tying a string around its neck.
The python, too large to transport in the customary sacks used for such things, had to be placed in a cage. It was later released in the Nai Chong National Forest.
"There's brooks and creeks there that are suitable for the snake to live in, so it won't come out and bother residents again," Amnuay said.
Snake incursions into populated areas are a fact of life in Thailand. They pop up in homes and inside cars to feat on pets and the occasional penis – with humans occasionally retaliating.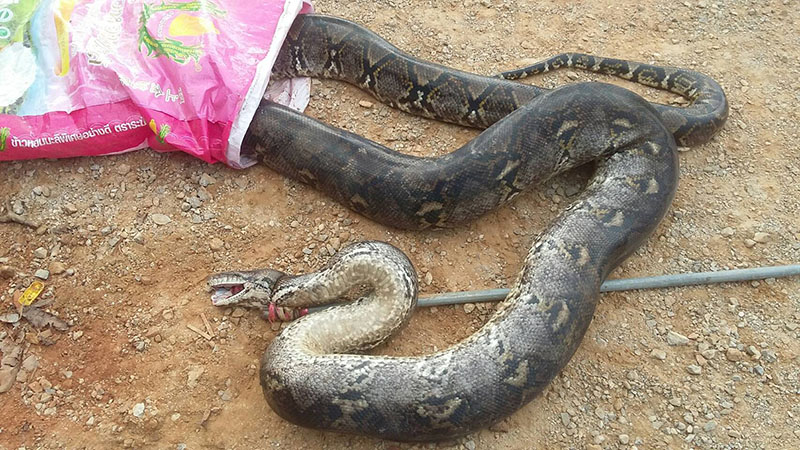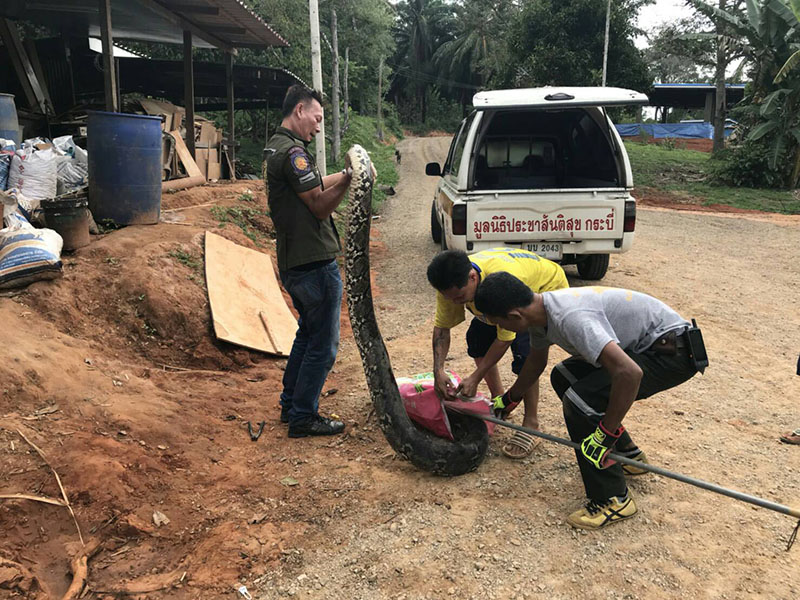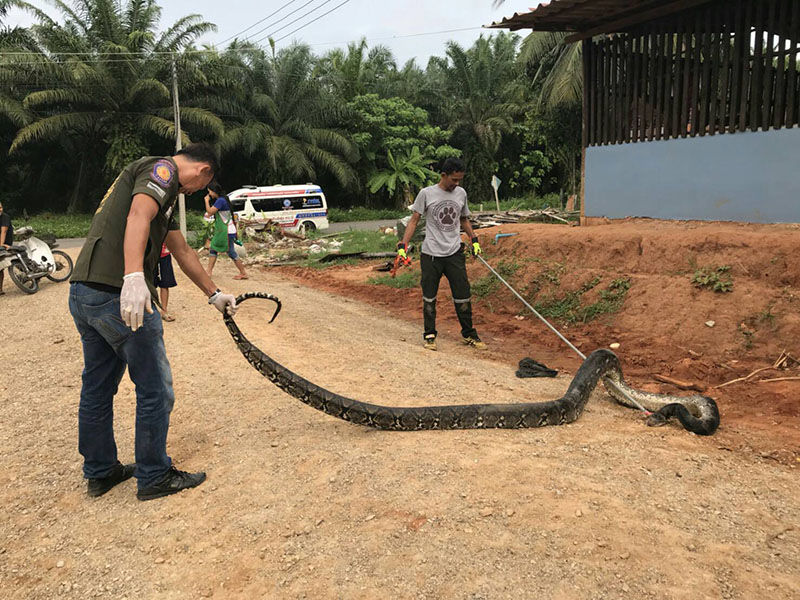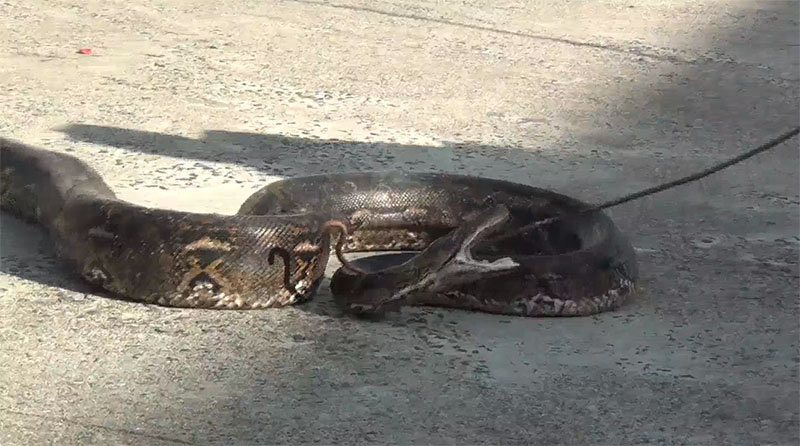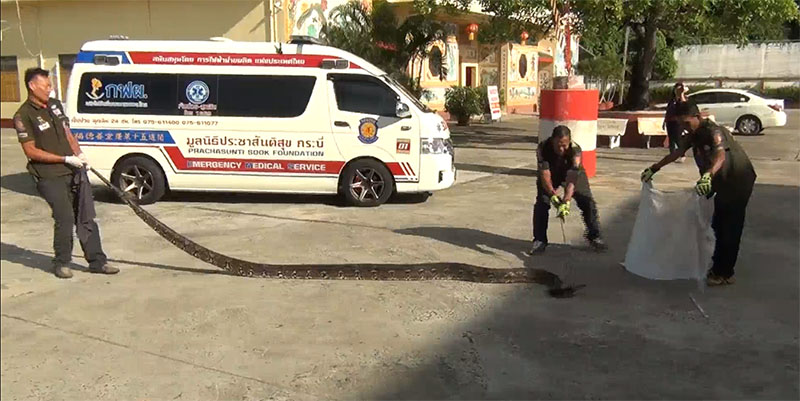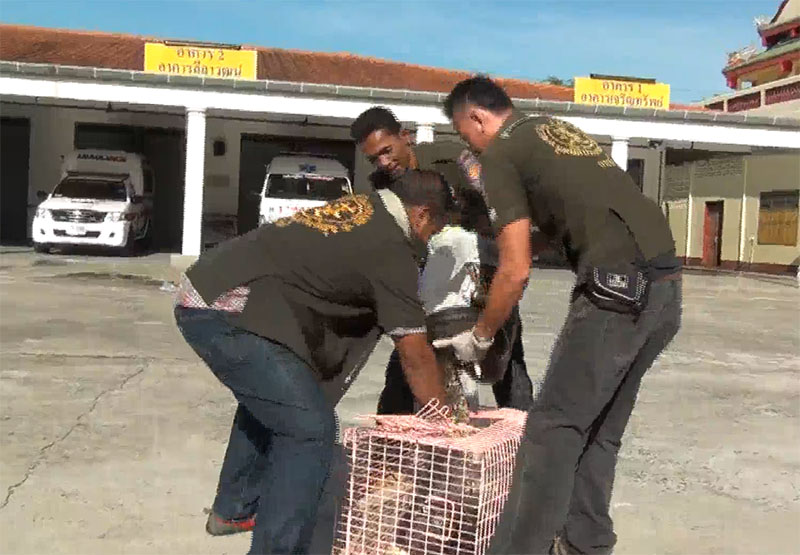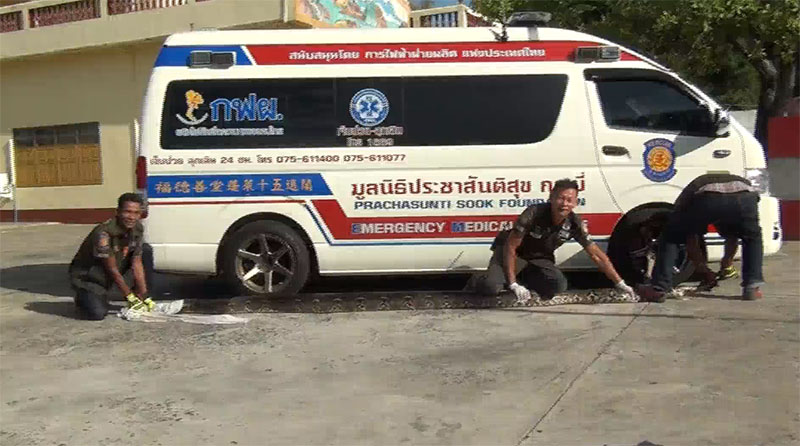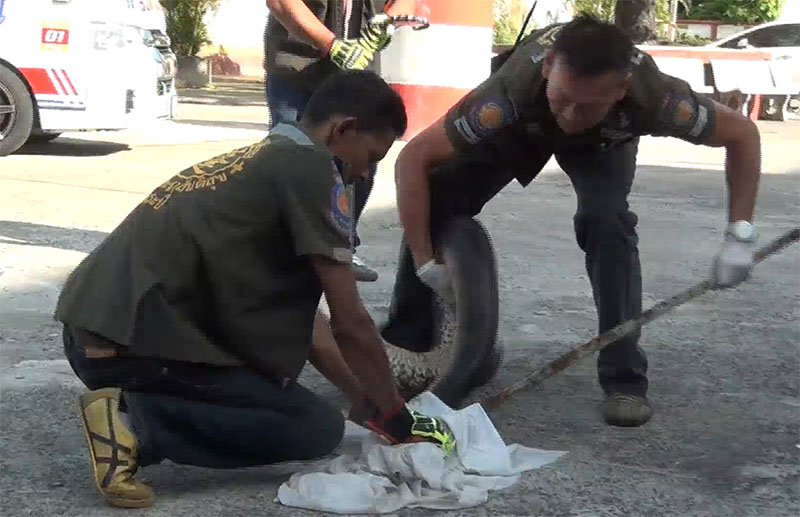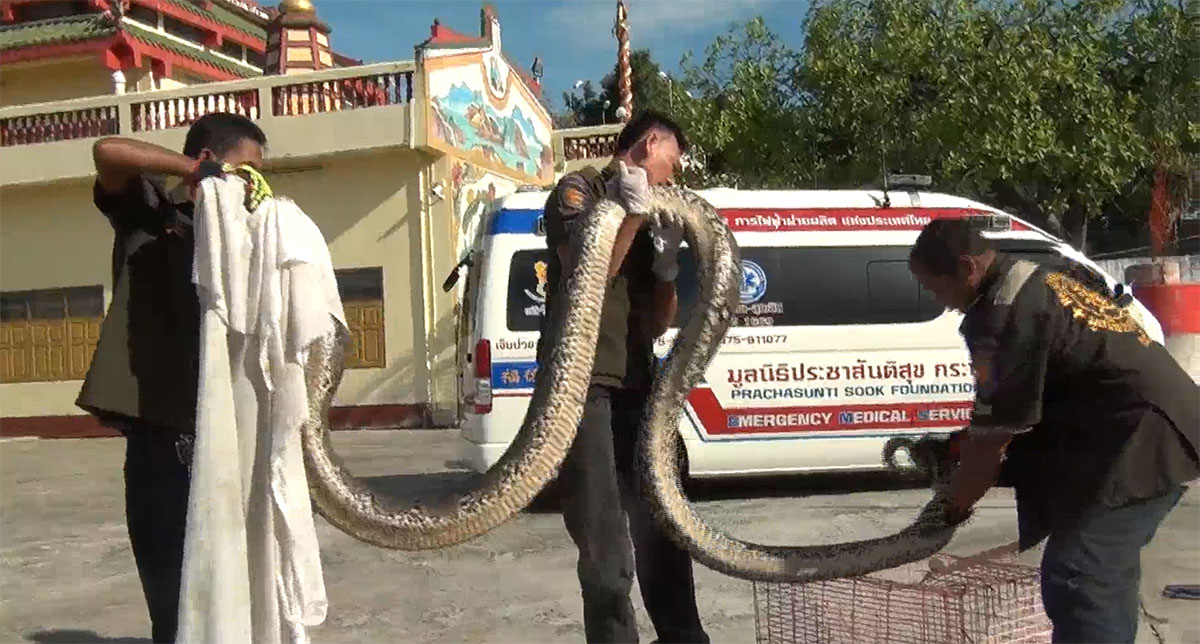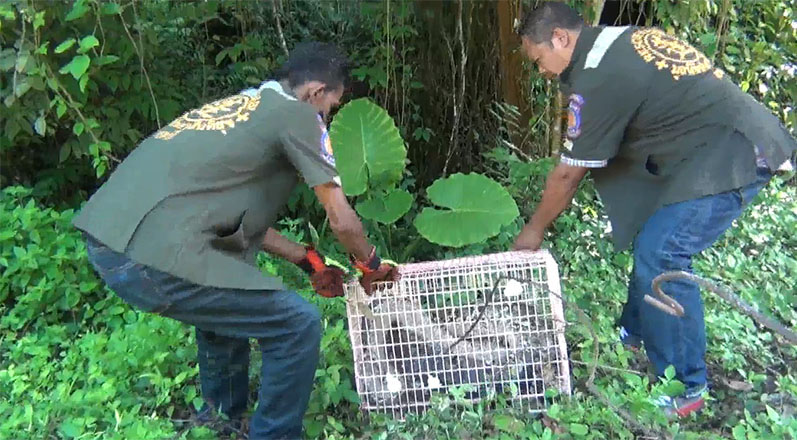 Related stories:
Chemical Weapons Extract Python From Lopburi Family Truck (Video)
Pet Cat Fights Off King Cobra in Trang
Angry Surin Granny Goes Beast Mode on Snake (Video)
Python Swallows Pet Cat in Pathum Thani Home
Close Call! Man Escapes Toilet Cobra Ambush Unscathed
Pythons Strike Same Toilet Twice (Photos)
Man Wins Desperate Struggle to Free Penis From Toilet Python