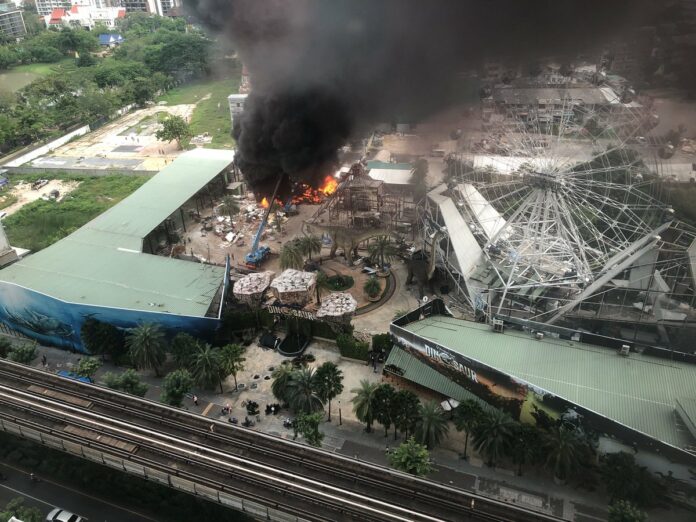 BANGKOK — Sparks from a welding torch caused a Friday fire rage in a recently closed dinosaur theme park, according to police.
After a brief investigation, Thonglor police ruled the large fire, which broke out at around 3pm yesterday, to be an accident resulting from demolition work at the Dinosaur Planet amusement park next to Benjasiri Park on Sukhumvit Road.
"Workers were demolishing the venue which involved metal cutting," said Lt. Ouayporn Rattanacharoen. "Sparks from a welding torch got into a pile of flammable trash and spread out."
The fire began at an outdoor stage inside the amusement park, sending a large cloud of smoke into the sky.
Firefighters were able to put out the flames about half an hour later. There were no injuries.
The theme park was ordered to shut down after a fire consumed a Ferris wheel cabin in April 2016. It permanently closed April 20 and is being demolished to make way for a new shopping mall.
Related Stories:
Fire Rages at Dinosaur Theme Park – Again