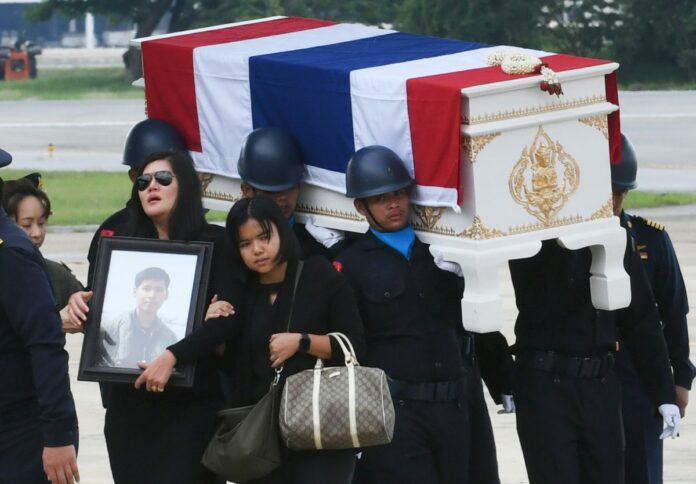 UBON RATCHATHANI — The head of the air force said Wednesday that a plane that went down, killing the pilot, was old but operational.
Air Chief Marshal Jom Rungsawang tried to address concerns about the safety of air force planes following Squadron Leader Kroekkiat Suwanno's death. Kroekkiat was killed Tuesday after ejecting from his training jet before it crashed onto the Bhumibol Dam Golf Course. His co-pilot, Group Capt. Jirasak Namwongtri, 42, did not eject but survived.
"I cannot answer why the plane crashed yet. It's a sensitive issue," Jom said Wednesday at the Wing 21 airbase in Ubol Ratchathani. "Still, this is something no one wants to see happening. I feel sad, and offer my condolences to the family of the deceased."
Jom said that the Czech-made Aero L-39 Albatros training jet Kroekkiat had been flying was operational despite its age.
"Before we use old planes, we inspect them for safety. They are old but they are continuously maintained," Jom said. "We stop using decommissioned planes."
Read: Air Force Trainer Goes Down at Bhumibol Dam, 1 Dead
Kroekkiat, 36, was posthumously promoted to the rank of air marshal and received a royal decoration.
His family – including his near-term pregnant wife – picked up his body in Tak province on Wednesday. She was visibly distraught.
The air force said the family would receive 2.9 million baht in compensation and a monthly stipend of about 34,000 baht. Funerary rites will take place until May 31.
Jom said the Air Force currently operates 12 L-39 planes, all at the Wing 41 airbase in Chiang Mai. The planes have been used for about two decades in Thailand.
Jom said the Kroekkiat died because he ejected from the plane while it was flying at high speed and low altitude. His body was founding hanging in a tree.
"The pilots probably tried to fly the plane past the school and residential zones before the plane crashed," Jom said.
Thai air force planes have crashed in the past, most notably in January 2017, when a Gripen plane came down during a Children's Day show and killed the pilot. The air force attributed the incident to a pilot error and offered no comprehensive explanation.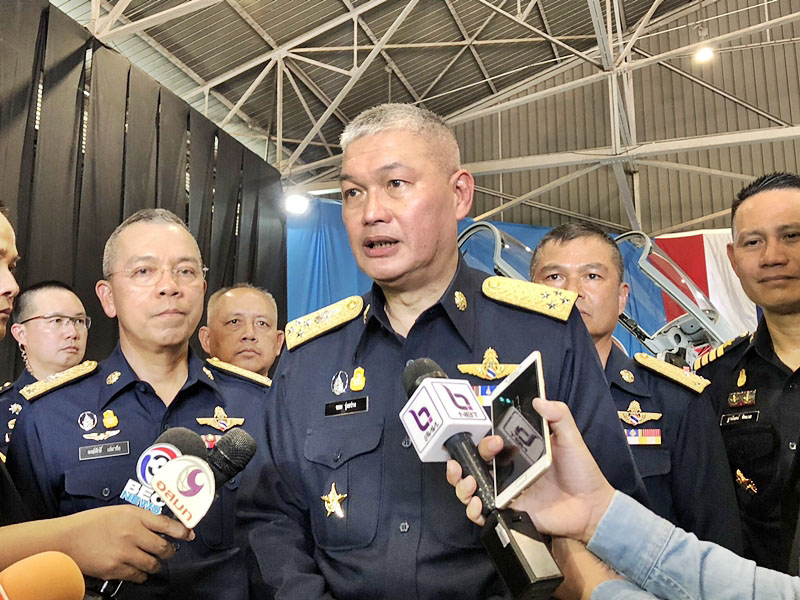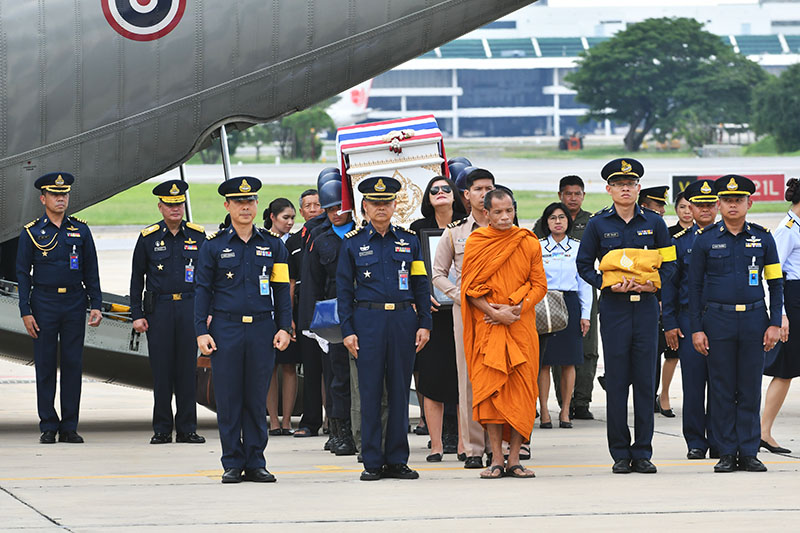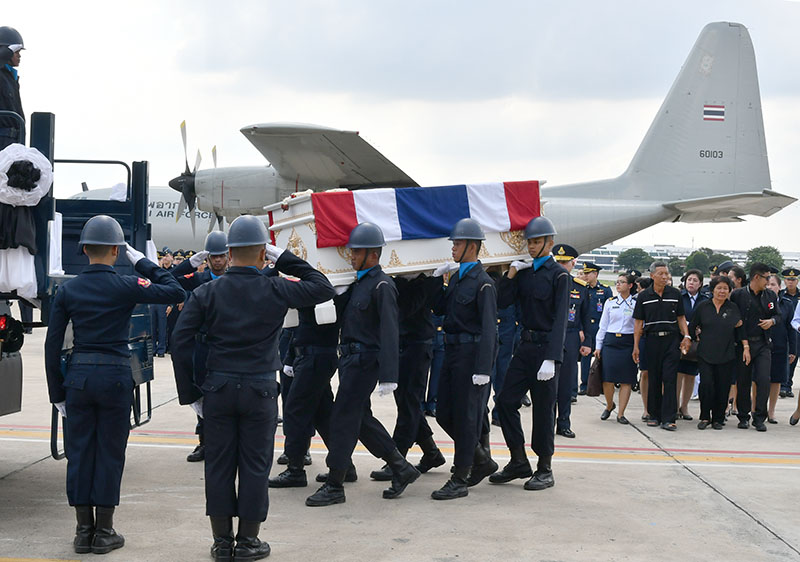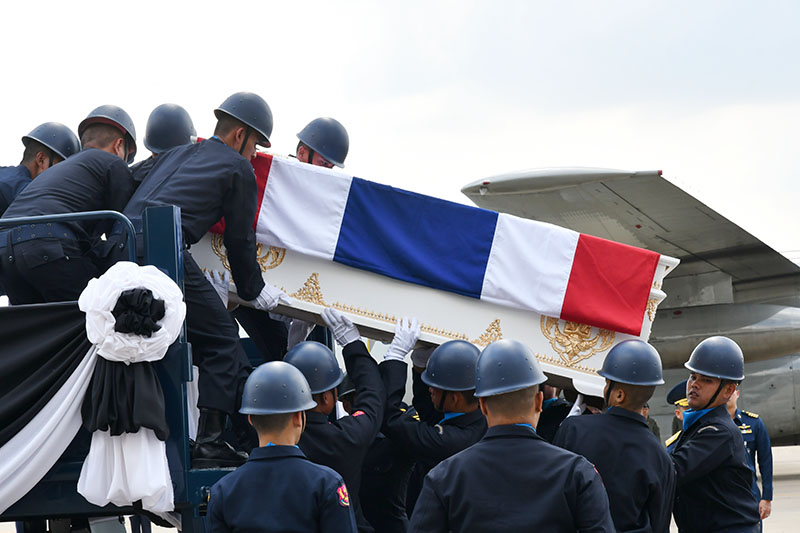 Related stories:
Air Force Trainer Goes Down at Bhumibol Dam, 1 Dead
Year After Unexplained Crash, Gripens to Fly on Children's Day