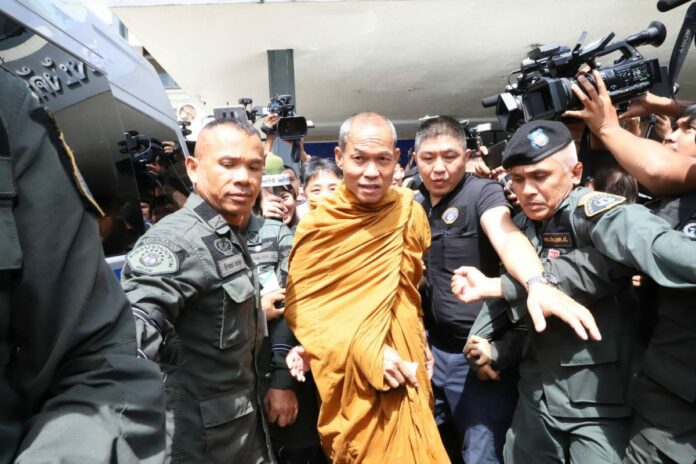 BANGKOK — Fans of a defrocked monk who once led street protests that helped topple a government have come out in force to support him both outside the prison and online.
While dozens of supporters visited monk-provocateur Suwit Thongprasert, aka Buddha Issara, at the Bangkok Remand Prison on Friday morning following his dramatic police arrest on Thursday, his fans defended him online and berated police action of arresting him.
"He's done a lot of good for the country, but what he got in return was defrocked. This is unjust," Mayurachat Manothai, an 80-year-old supporter, said outside the Bangkok Remand Prison this morning. "He's a good person. He taught everything to his disciples. I can't believe this happened."
Mayurachat said she has been his follower since 2001.
Read: Watch Dramatic Police Raid to Capture Renegade Monk (Video)
Some politicians came to express their allegiance to the monk as well.
"I'm uneasy since his arrest was different from the simultaneous arrest of other monks," Paiboon Nititawan, head of the Reform People Party said, referring a number of monks arrested at the same time elsewhere in Bangkok. "I will investigate this this matter."
Maj. Gen. Rienthong Nanna, the founder of an ultra-royalist reactionary group that calls publicly accuses and calls for prosecution of lese-majeste infractions wrote in a widely shared message last night.
"Accusing Buddha Issara so that he is arrested, defrocked and jailed is even more beneficial to him. He will get even more respect, love and faith," Rienthong wrote.
Rienthong is also the director of his family-owned Mongkutwattana Hospital.
Kanok Ratwongsakul, a senior vice president of Nation Multimedia Group, criticized the police commandos' dramatic arrest of the monk.
"When I saw the clip, I thought the police were arresting an evil thief or some murderer. Actually they're arresting a monk!" he wrote on his personal fan page. "No matter what cases he has against him, he never thought of fleeing. None of his students resisted the arrest. Did they have to be so brash? Was it show for the clip? … This is completely inappropriate!!!"
Police Col. Narat Sewattanan, director-general of the Department of Corrections, also visited Buddha Issara and five other high-ranking monks also arrested during Thursday's coordinated dawn raid.
"Due to concerns about prisoners with different political views jailed together, we are making sure that there will be no fighting among the inmates," Narat said.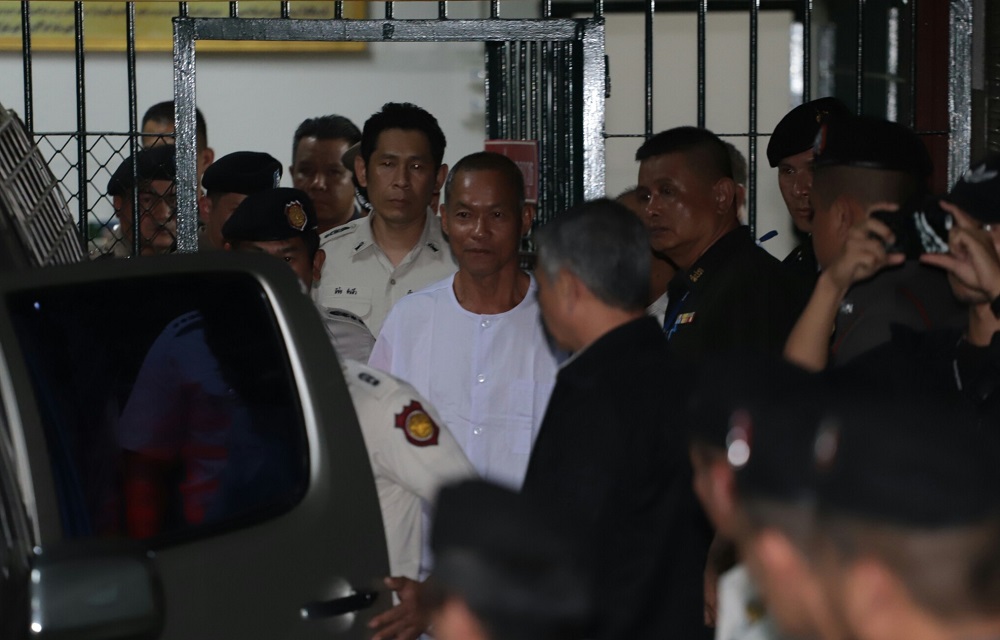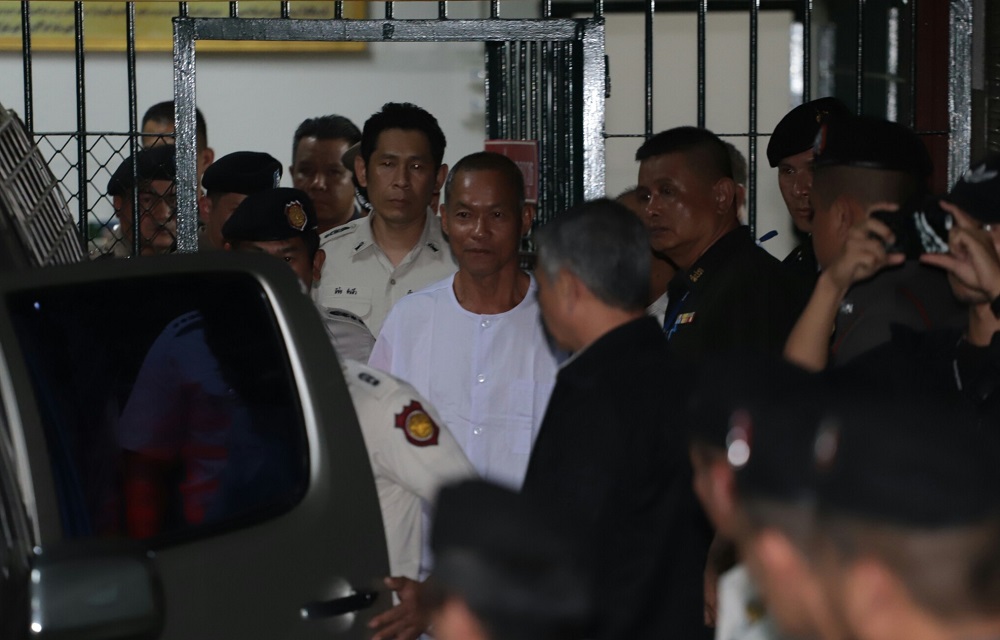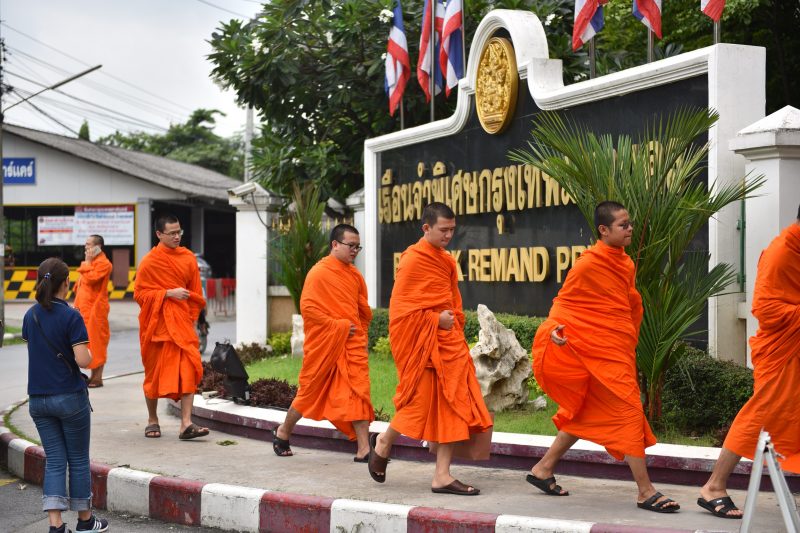 Related stories:
Watch Dramatic Police Raid to Capture Renegade Monk (Video)
Buddha Issara Accused of Royal Forgery
Buddha Issara Arrested in Dawn Raid
Cops Detained, Beaten By Buddha Issara's Guards
Buddha Issara 'Not Yet a Suspect' in Lese Majeste Case: Police
Police Apologise To Buddha Issara For Tear Gas Barrage
Buddha Issara To Sue Khaosod For B100 Mil.
Cops Detained, Beaten By Buddha Issara's Guards 10 February 2014