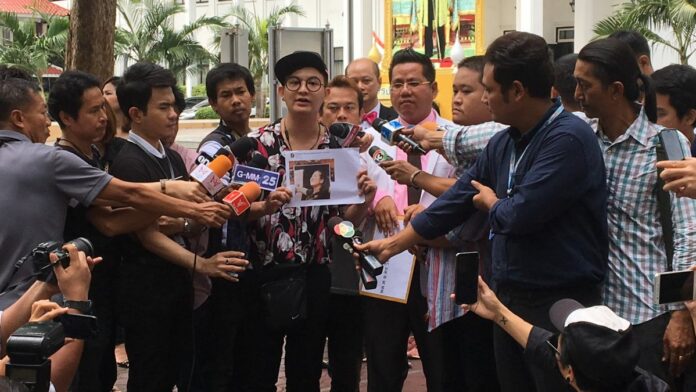 BANGKOK — Distributors of a deadly diet pill and a man who lost his sister after ingesting them pressured police to accelerate the investigation Monday morning.
Two months after Wuttikorn Mhon-ing lost his sister, Pimlawan Mhon-ing, from ingesting Lyn diet pills, he and 40 enraged resellers petitioned authorities at the Royal Thai Police headquarters to arrest the company's owners.
"None of us have ever seen the owner's face," Piyarot Intharapol, one of the distributors said. "Come out and take responsibility. Now the resellers are in hot water. We can't be responsible for you anymore. You knew full well what was in the pills. We didn't."
Resellers donated Wuttikorn an undisclosed amount of money and dumped a pile of Lyn products in front of the police station in protest. Wuttikorn's lawyer believes police are stalling the investigation, while police said they would issue two arrest warrants by the end of the week. Nobody has been arrested to date.
"We believe they are still in the country. We need time to gather evidence and testimonies but by the end of this week we should be able to issue at least two arrest warrants," police spokesman Lt. Gen. Weerachai Songmetta said when he received the group's complaint at about 10am on Monday.
Read: Grieving Man Blames 'Lyn' Diet Pills For Death of Sister, Mom
"[The company owners] should not get so rich while people are dying," Ronnarong Kaewpetch, Wuttikorn's lawyer, said. "Last I heard, they celebrated their sales records by going on a trip to Hong Kong while people are dying from taking Lyn. Therefore, I am worried that police are dancing around this case since the company owners have not been charged yet."
Piyarot said he stopped selling upon knowing the pills contained dangerous substances, adding that had even ingested some himself. After the recall, he said many of the 35,000 resellers nationwide did not receive payments, and many were out in the millions of baht.
In March, police shut down Lyn factories and seized the pills from the market.
Lyn had received FDA approval before it added banned substances sibutramine hydrochloride and bisacodyl to its products. It also used the FDA code of a fish sauce.
Ronnarong said police should retroactively investigate if there were more deaths from Lyn – which had been on sale for two years – rather than just the four deaths since March.
"I believe there are hundreds of millions of baht in damages, since this one of the best-selling diet pills," Piyarot said.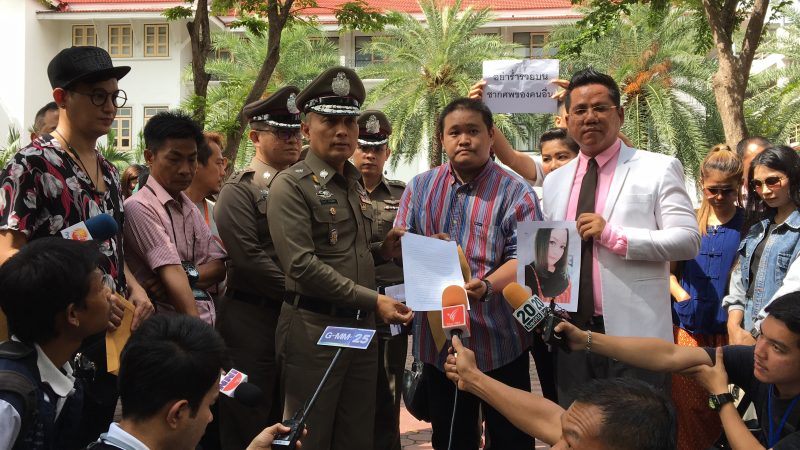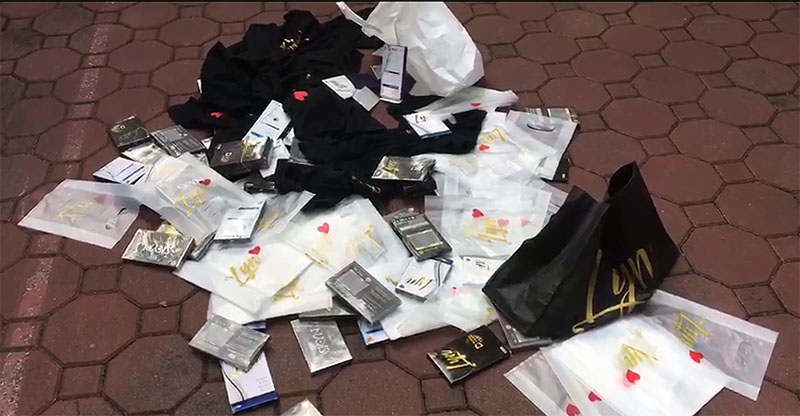 Related stories:
Grieving Man Blames 'Lyn' Diet Pills For Death of Sister, Mom
Police Seize 6,000 Boxes of Illegal Diet Pills
Celebs Unlikely to Stop Hawking Deadly Supplements: Expert
Celeb Sues for Fake Endorsement After Diet Pills Kill 4
Celebs Say They Were Fooled by Fake Makeup Firm
9 More Celebs Summoned for Advertising Fake Cosmetics