CHIANG RAI — New footage of the boys trapped several kilometers inside a flooded cave was posted online Wednesday morning.
The one-minute clip posted at about 7am by the Thai Navy Seals page shows the children, some wearing their football jerseys and others in thermal foil blankets, taking turns greeting the camera. Each boy gives a "sawasdee" greeting, states their name and says they are in good health.
Read: Outside Cave, Resolve and Anxiety Mingle Before Rescue
The caption says it was filmed Tuesday right after they had a meal:
"Every member of the Wild Boars team sends their greetings to the people who are waiting for them to get out of the cave."
The audio is difficult to make out, but the children seem to be in good spirits.
Photos taken where their families are waiting showed their joy and relief.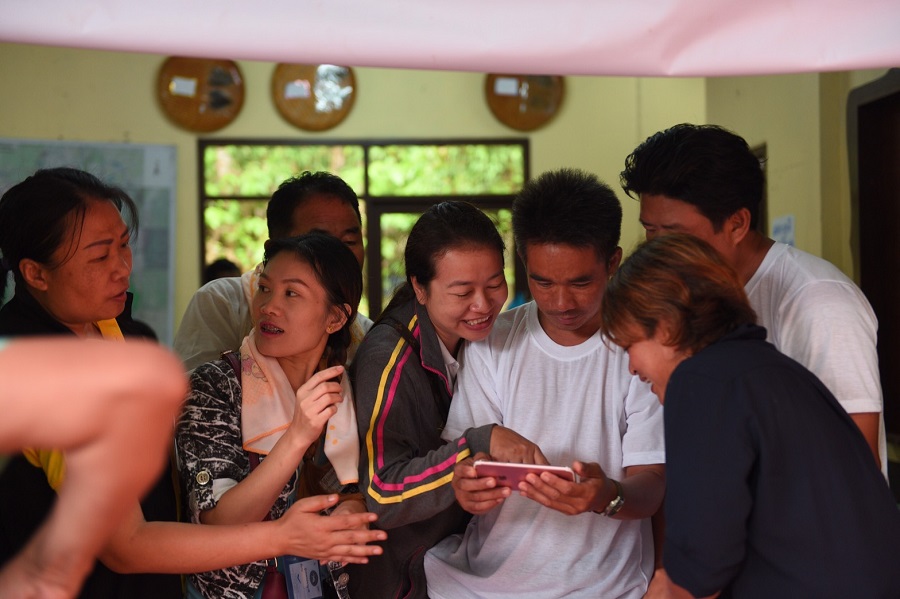 Another clip posted later in the morning shows Thai divers have drawn the Navy SEAL team insignia below the words "13 Souls of the Wild Boars." It also shows a medic treating a cut on one boy's foot.
"It's nearly the time you get to eat … The other team is coming, but I can't say when," one rescue worker tells the children.
Related stories:
'Thank You! Thank You!' See Moment Rescuers Discover Missing in Cave (Video)