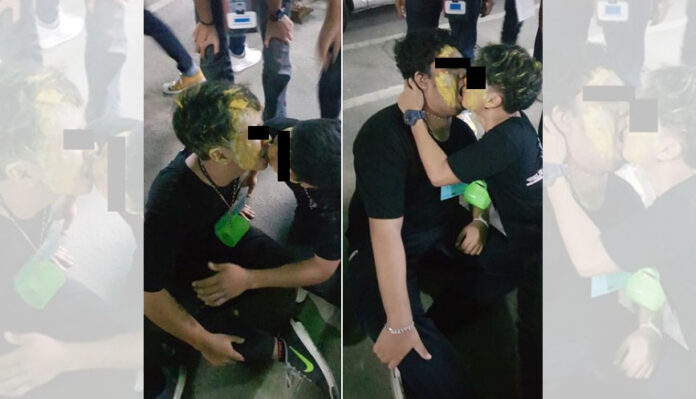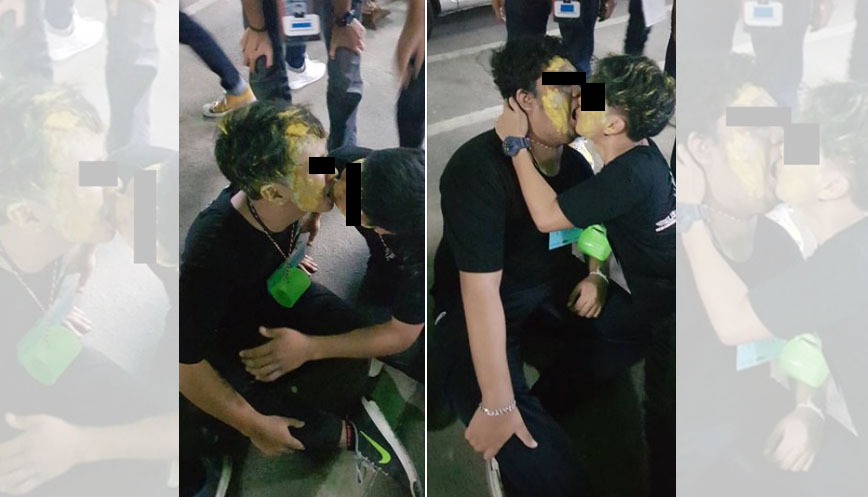 BANGKOK — Five university upperclassmen were suspended Tuesday for coercing new students to pass candy between their mouths as part of their initiation hazing.
Five students at King Mongkut's University of Technology North Bangkok were disciplined for forcing 17 incoming freshmen to lock lips and pass the sweets orally.
"Passing candy like that puts people at risk of transmitting infections such as hepatitis, herpes and sore throats," Suebsakul Sirikaew, an admin of an anti-hazing watchdog page said by phone Tuesday.
Assistant professor Somchai Vechagum, the university's vice president of student affairs, said Thursday that the five Electronic Technology students in the College of Industrial Technology would be suspended for a term.
"We confirm that this did happen, as they got carried away and didn't think their actions would be a big deal," Somchai said. "This activity is inappropriate. The university has a clear policy of having creative rub nong activities that do not force underclassmen."
Rub nong, or hazing activities under the creed of SOTUS – Seniority, Order, Tradition, Unity and Spirit – are common at Thai universities. Embarrassing, degrading and occasionally fatal means are used to introduce youth to the pecking order.
Last month, a student at another university was beaten until his spleen burst.
A tip to the Anti-Sotus Facebook page of the candy-sharing incident was posted Sunday and by Tuesday had been shared almost 3,000 times.
Passing candy mouth-to-mouth used to be a common hazing activity until people became more aware of the risk of communicable diseases, Suebsakul said.
"Suspending students is following the university rules and raises awareness of the problems. It's better than doing nothing. A clear punishment shows that KMU isn't ignoring this transgression," Suebsakul said, using the university's acronym.
Still, the activist is concerned about copycats.
"It will be very difficult for the activity to be eliminated completely," he said. "After the news dies down, people will start doing it again."
Related stories:
Students to Be Prosecuted for Bursting Spleen of Underclassman
'Past the Point of Saying Sorry,' Says Family of Spleen-Ruptured Student
Uni Student Beaten Until Spleen Bursts in Hazing Ritual