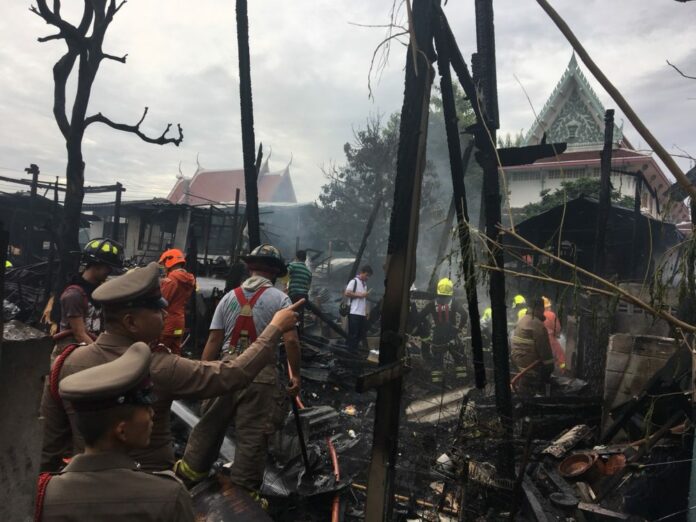 BANGKOK — A massive fire tore through a community in western Bangkok Friday morning, destroying 15 homes and injuring one person.
Police said the blaze broke out at about 6am in an old community near Wat Sangkrachai in the Bangkok Yai district. Ten fire trucks responded to the call and brought the flames under control within 30 minutes.
The fire was able to spread quickly as most residences were made of wood and built very close to each other. Fifteen homes were destroyed while other three sustained minor damages, according to Bangkok Yai police.
Investigators suspect the fire began in the two-floor wooden home of Wichian Lawan, which his neighbors said has been used by teenagers for "unlawful activities."
Wichian was later found hiding inside the temple with burns on his right arm. Police said he confessed to taking amphetamines and leaving out a lit candle when he was high. He tested positive for drugs, and police have pressed property damage and drug-related charges against him.