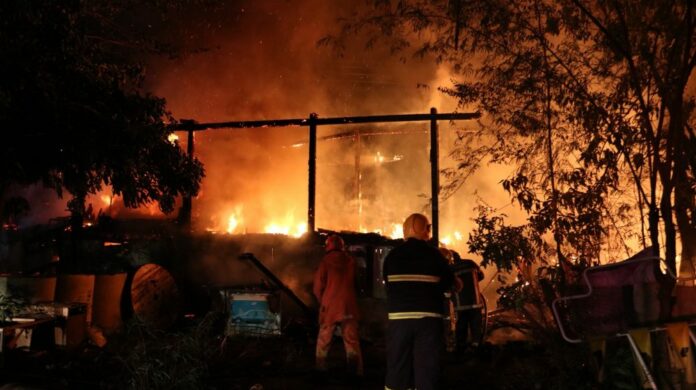 BANGKOK — A massive fire destroyed five buildings used to accommodate sport officials early Monday in eastern Bangkok.
Police said the fire started at about 1:30am in the residential quarters of the Sport Authority in Bang Kapi district. Five fire trucks put the blaze under control in about half an hour and no casualties were reported.
The initial investigation indicated an electrical short may have caused the fire, and that the flames spread quickly because the buildings were partly made of wood and built very close to each other.
Resident Nongnapat Isarangkun Na Ayuthaya said her family could escape in time because she woke up after her eyes watered from the smoke. She said her son, who was still awake, also alerted them and their neighbors.
The Sport Authority said those affected will be provided temporary accommodation and receive monetary compensation.