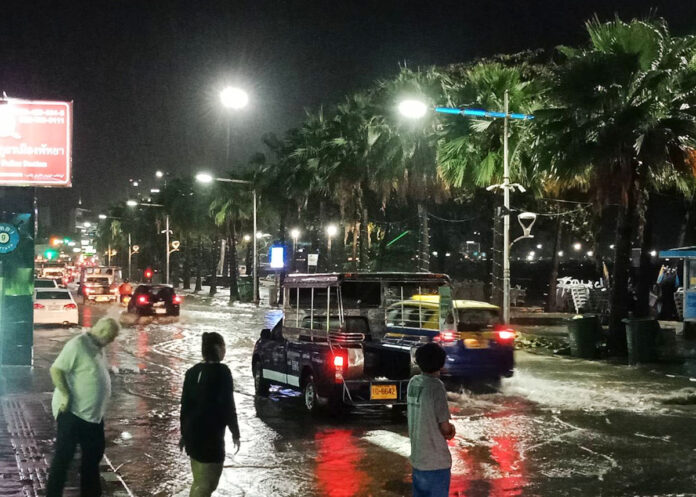 PATTAYA — Portions of Pattaya were flooded Thursday morning when a weakening tropical storm hit the seaside tourist city.
After about an hour of heavy rain, several roads in Pattaya City southeast of Bangkok in Chonburi province were left under up to 60 centimeters of water, impeding traffic.
Affected roadways included stretches of Sukhumvit Road along the Pattaya Tai highway and in front of the Thai Namthip Co. Pattaya 3rd Road and Khao Talo Road were also inundated.
Read: Storm, Super Typhoon to Shower Thailand Through Next Week
Meteorologists have warned that Tropical Storm Barijat will soak the nation through tomorrow, though it is the weaker of two storms to affect Thailand. Super typhoon Mangkhut is currently bearing down on Luzon in the Philippines before it passes south of Taiwan during the weekend on its way to Hong Kong.
Expected to be one of the season's worst storms, Mangkhut will add to storm conditions across Thailand.