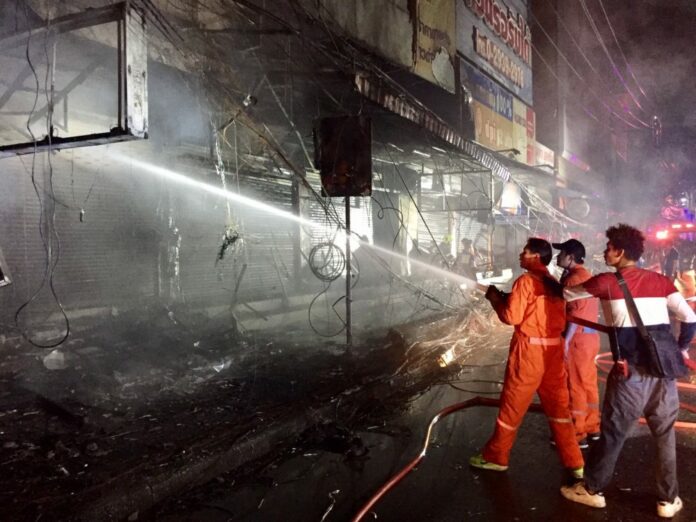 BANGKOK — A tangle of overhead utility cables caught fire near a Bangkok shopping mall early Wednesday morning, sparking a blaze that injured two people.
Police said the fire broke out at about 1am across from the Central Plaza Lardprao, which spread to two nearby photo shops. Firefighters were able to bring the Chatuchak district blaze under control within 30 minutes.
Witnesses, mostly shop employees resting inside the buildings, told police they heard what sounded like a loud explosion and ran outside to see the cables on fire.
Flames soon spread to the shops but the damage was limited to their front areas.
Capt. Theelakiet Theekhabutra said two women were briefly trapped inside one of the buildings and were taken to hospital for treatment of smoke inhalation.
He added that a preliminary investigation found the fire was likely caused by a short in a voltage transformer.