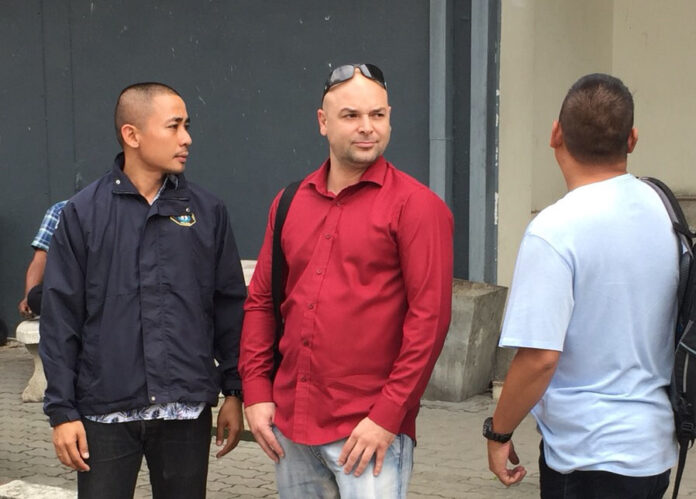 BANGKOK — Police on Thursday morning arrested a Canadian national who allegedly scammed university students by promising them jobs in the United States.
Police Col. Arun Wachirasisukanya arrested Michael Roberge, 37, on the 18th floor of the Amarin Plaza building in Bangkok's Pathum Wan area. He was charged with scamming dozens of university students for 150,000 baht each after promising them paid internships in the states. Authorities on Thursday were looking for additional possible victims.
"Two people who got scammed came to the police, but there should be more because he opened an entire company to do this. I think some people filed criminal cases, some didn't," Arun said by phone. "So we are spreading the word about him first, to see if any more victims come forward."
Arun said Roberge told university students he could secure them paid internships at the Pittsburgh Marriott City Center hotel in Pennsylvania. Roberge allegedly promised them hourly wages of USD$15 (460 baht), in exchange for 150,000 baht to cover visa, documentation and travel expenses.
Arun also said Roberge advertised life in the Sunshine State to wide-eyed college students. He allegedly scammed the same 150,000 baht from people who believed he would secure them a job at a Thai restaurant in Miami for an hourly salary of USD$8, or 260 baht.
In both cases, students said they couldn't contact Roberge after transferring the money. Police said he opened a company called Work West in Chiang Mai city to recruit students. The Canadian said he owns Work West, but blamed the scam on a Thai employee.
Roberge's arrest warrant was issued by a Chiang Mai court in July 2017. He was arrested on charges of illegally running an overseas employment business – punishable by 10 years in prison and a 200,000 baht fine – and benefiting from overseas employment fraud, which carries the same penalties.
Police investigator Visanut Bangnamkhen said he believes there could be dozens of victims.
"Actually, this company processed thousands of students. Some did go overseas and some didn't. Michael is still denying that he scammed anyone and says the Thai employees did it all, but there's no police summons for them yet," Capt. Visanut said, referring to Roberge.
Visanut said the alleged crimes occurred in 2013.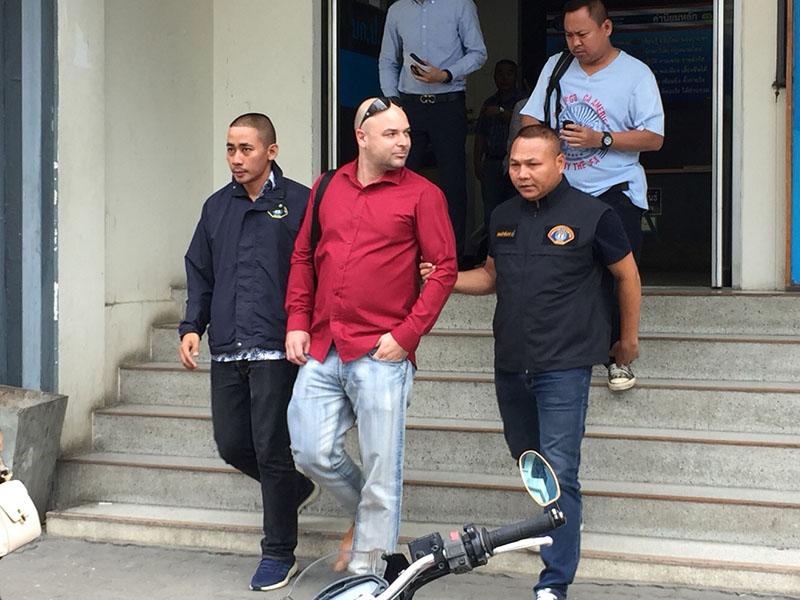 Correction: A previous version of this story said the warrant for Michael Roberge was issued in July. In fact, it was issued in July 2017.