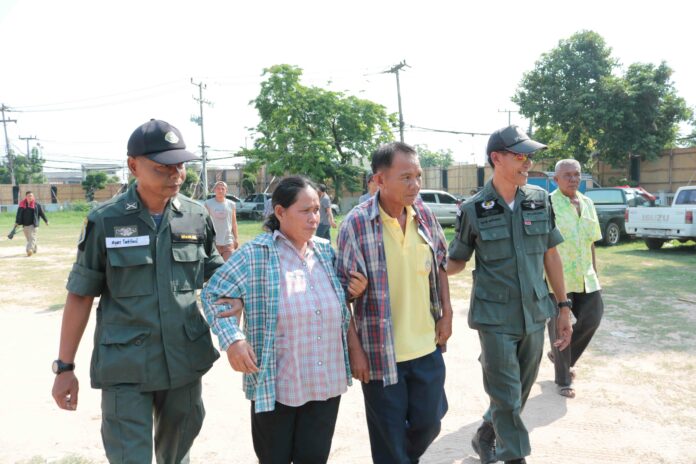 KALASIN — A middle-aged couple appealing harsh punishment for picking mushrooms from a protected forest had their sentences reduced by 10 years by the Supreme Court on Tuesday.
Udom Sirisorn and Daeng Sirisorn, 54 and 51 respectively, were handed down reduced sentences of five years by a court in Kalasin province, seven years after they were first convicted of illegal logging there.
In July 2010, the couple had gone into Kalasin's Dong Radaeng Forest to collect wild mushrooms for cooking. They were arrested by police and quickly sentenced to 30 years in prison, which was reduced by half because they had confessed.
They first appealed in 2014 but a court upheld their original sentences, and the couple served 17 months in jail before being freed on bail. The controversial sentences for the couple spawned a campaign calling for their release online and complaints about the nation's double-standard justice system.