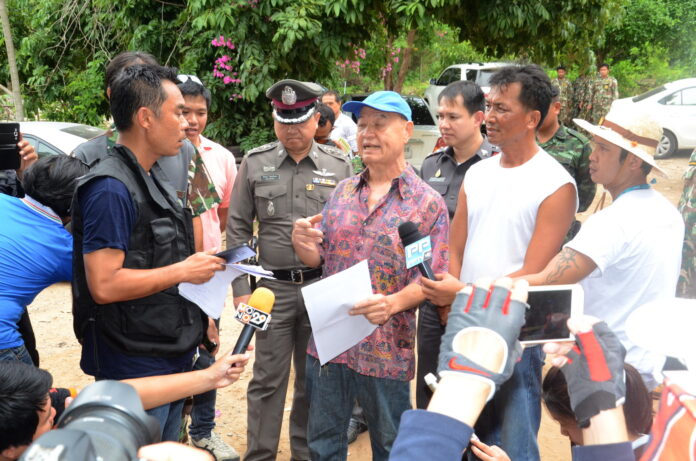 KANCHANABURI — The owner of a home where authorities suspect tigers linked to the now shuttered Tiger Temple were slaughtered went public Wednesday afternoon to deny the allegations.
Thawat Kajornchaikul, aka Sia Tong, appeared at 2:30pm on Wednesday at the residence he owns in Kanchanaburi city, where four tigers were found locked in cages. The 60-year-old man showed documents he said showed he was authorized to possess the four protected animals and has the property rights to his residence.
On Tuesday, the widening investigation into the so-called Tiger Temple's links to international wildlife tracking brought authorities to Thawat's home, where they suspect tigers were killed for their meat, pelts and other parts. Thawat told police he was given two big cats from an acquaintance over a decade ago, and said the two younger tigers were their offspring.
"Sia Tong said he got the tigers innocently without any malicious intentions," Pol. Lt. Col. Sansern Siripan of the Economic Crime Suppression Division. "He was cooperative with us, which helped us investigate more easily"
According to Sansern, all four tigers were DNA-tested to see if they are related to those from the temple, which was raided and had all its 137 tigers removed last week. No microchips were found in those held by Thawat, Sansern said.
Officers are investigating whether Sia Tong's documents are legitimate and waiting for the DNA results, Sansern said.
Tigers on Wednesday afternoon at Sia Tong's house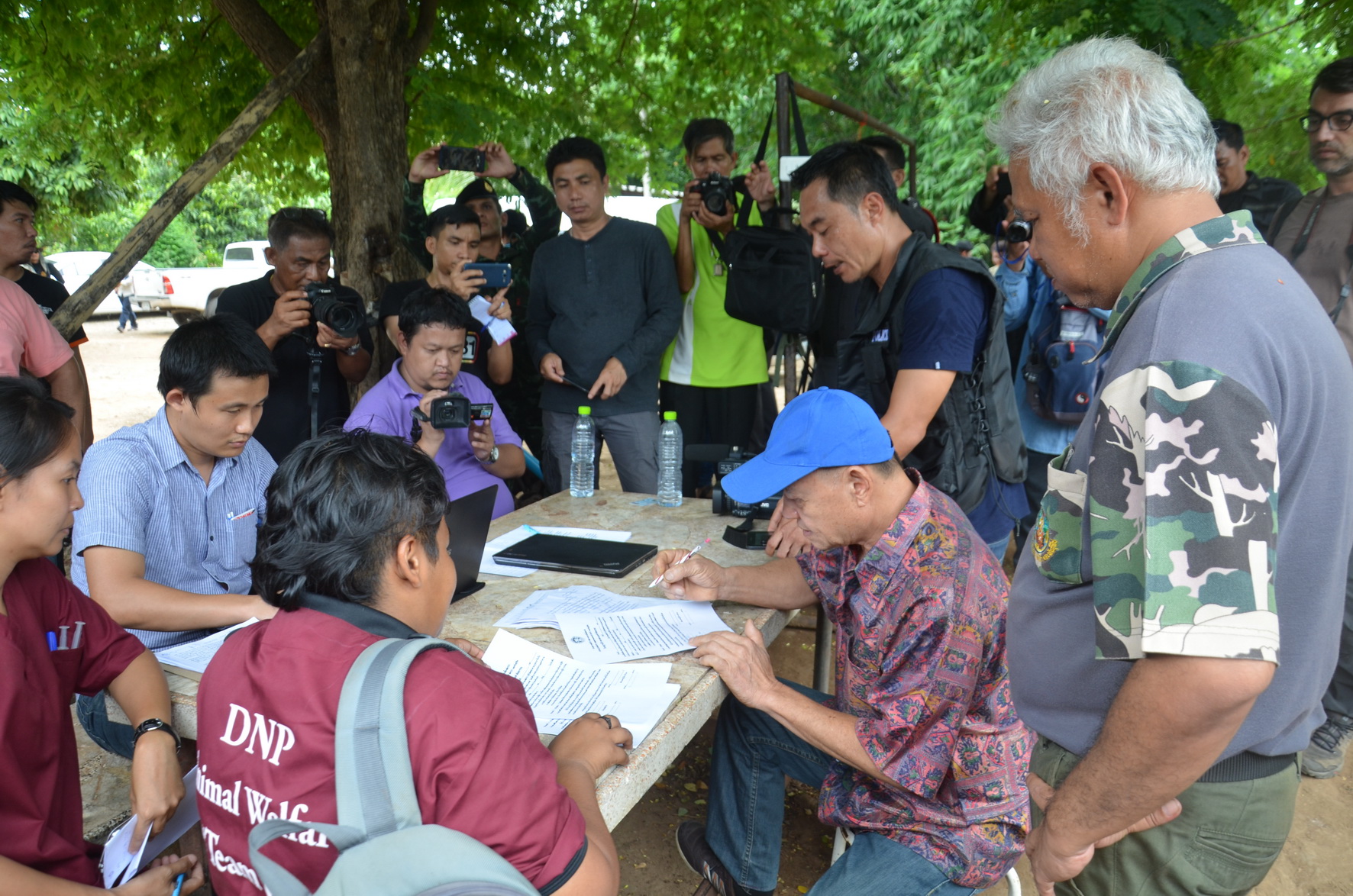 Related stories:
Suspected Tiger Meat Slaughterhouse Found Near Tiger Temple