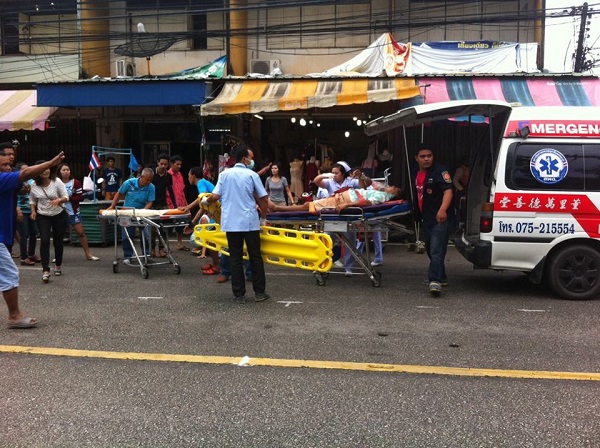 TRANG — An explosion hit the southern province of Trang, injuring at least seven people.
The bomb exploded at about 3pm on Thursday afternoon, injuring vendors who were setting up their stalls for an evening market downtown near the City Hall near other important government buildings. All injured were taken to Trang Hospital.
The area was shut for investigation of the scene. The cause or motive for the attack was yet undetermined.