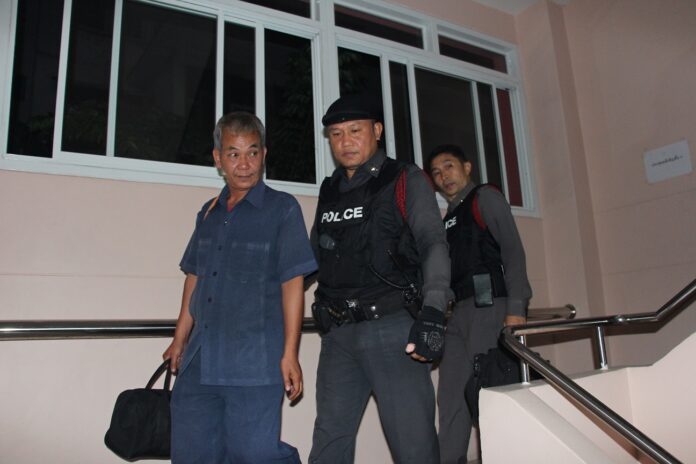 BANGKOK — Police arrested a 53-year-old man on suspicion of raping his 13-year-old niece Sunday night in Bangkok's Phra Khanong district.
Phra Khanong district police arrested Add Surawat at 11pm on suspicion of sexually assaulting his niece at about 9pm at a condominium in Soi On Nut 10.
Police said the 13-year-old was doing her laundry in her uncle's room and playing on her phone when he approached and assaulted her, according to the victim and her father, who was upstairs at the time.
She said that he removed articles of her clothing and fondled her.
When Add went to take a shower, she ran to the fifth floor to tell her father, Panachai Vichirasakdapong, who called police.
The police arrived and caught Add trying to escape with packed bags. Police said Add confessed to the crime.
Police said he will be charged with sexually assaulting a minor, with more charges possible as they were still investigating.