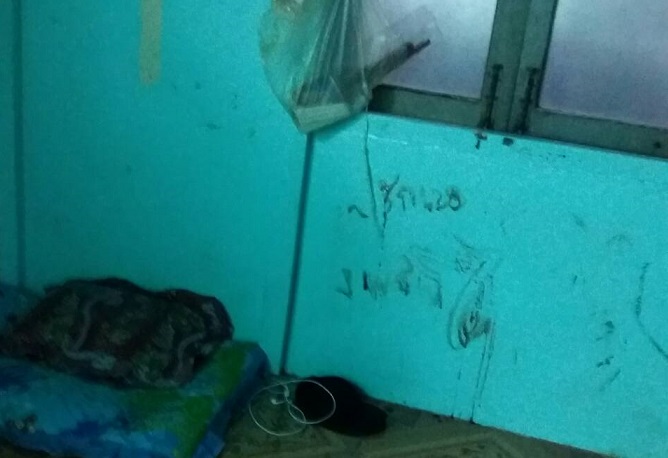 BANGKOK — Police don't know whose blood was used to write "love you," but there it was on the wall, not far from where they found Nanksan Sorimipra's body lying face down Thursday evening.
A Burmese couple's dispute in the capital's Khlong Toei district ended with a blade out and both stabbed, leaving her dead and him seriously wounded.
Saibi Bikhmad, 32 was rushed to Lertsin Hospital with a large knife wound to his stomach at 5pm. That led to the discovery of Sorimipra, who was found already dead in their rented room on the third floor of a shophouse in the Khlong Toei Market on Rama IV Road.
There were wounds on both of her hands, and from her armpits leading to her stomach. A long fruit paring knife was found next to her body.
Lt. Col. Wanchart Prabngooleum said Bikhmad and Sorimipra, who worked as a grocer, were romantically involved, but he was not sure if they were married.
Bikhmad, who worked as a laborer in the market for a chicken butcher, reportedly abused Sorimipra regularly.
Five days ago, police said, the couple had separated. On Thursday, Bikhmad came to attempt to reconcile with Sorimipra, which is when their discord escalated into violent altercation.
Lt. Col. Yunyong Suwansa-ard said Bikhmad claimed Sorimipra attacked him first, so he stabbed her back.
Bikhmad will likely be charged with homicide, Yunyong said.